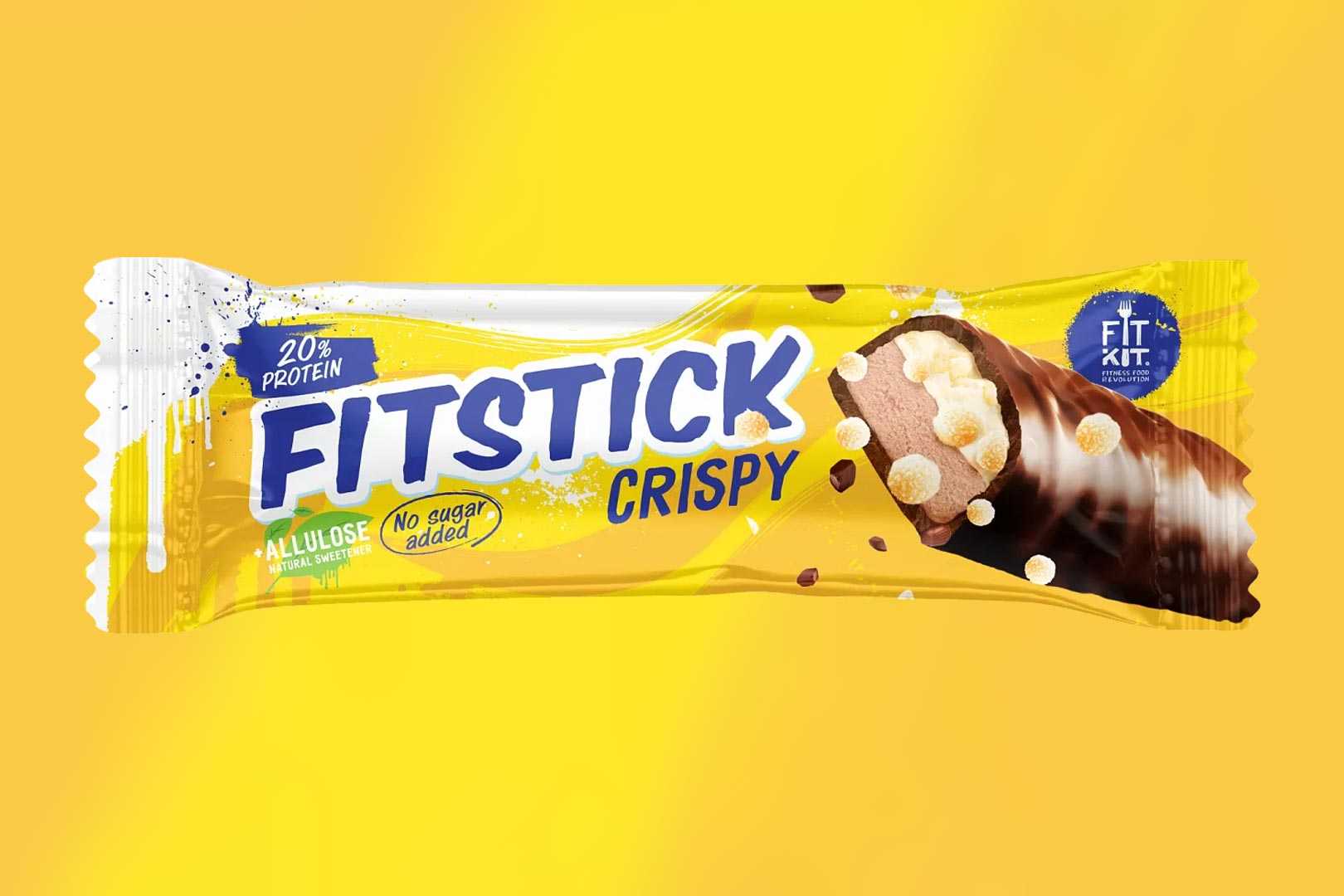 Fit Kit out in Russia has been on a rampage over the last two months, expanding its selection of functional foods significantly faster than in previous years. Typically we see the odd flavor extension for the brand's signature Protein Cake, and even spin-offs, but in the last two months, we've got the chocolate peanut butter treat Protein Cups, the candy bar-like Hazels, and a version of Protein Cake with a donut at the bottom.
The innovation is not stopping at Fit Kit, as we have another tasty-looking creation to share with you this week in Fitstick Crispy. Similar to Hazels, it's a candy bar-style protein bar with a moderate 9g of protein in a rather small 45g bar, alongside 15g of carbohydrates, no added sugar, 5g of fat, and 131 calories. In terms of build, Fitstick Crispy has a dense but smooth base, topped with crispy puff balls, and all covered in chocolate.
Fitstick Crispy fits right into the Fit Kit family, adding another unique format and build to the lineup and maintaining that consistency of putting together products that look more like treats and sweets than traditional high-protein foods. The brand's Russian online store is already stocking the undoubtedly tasty Fitstick Crispy at just 1,275₽ (16.54 USD) for a box of 15 bars, not the usual 12, working out to 85₽ (1.10 USD) a piece.