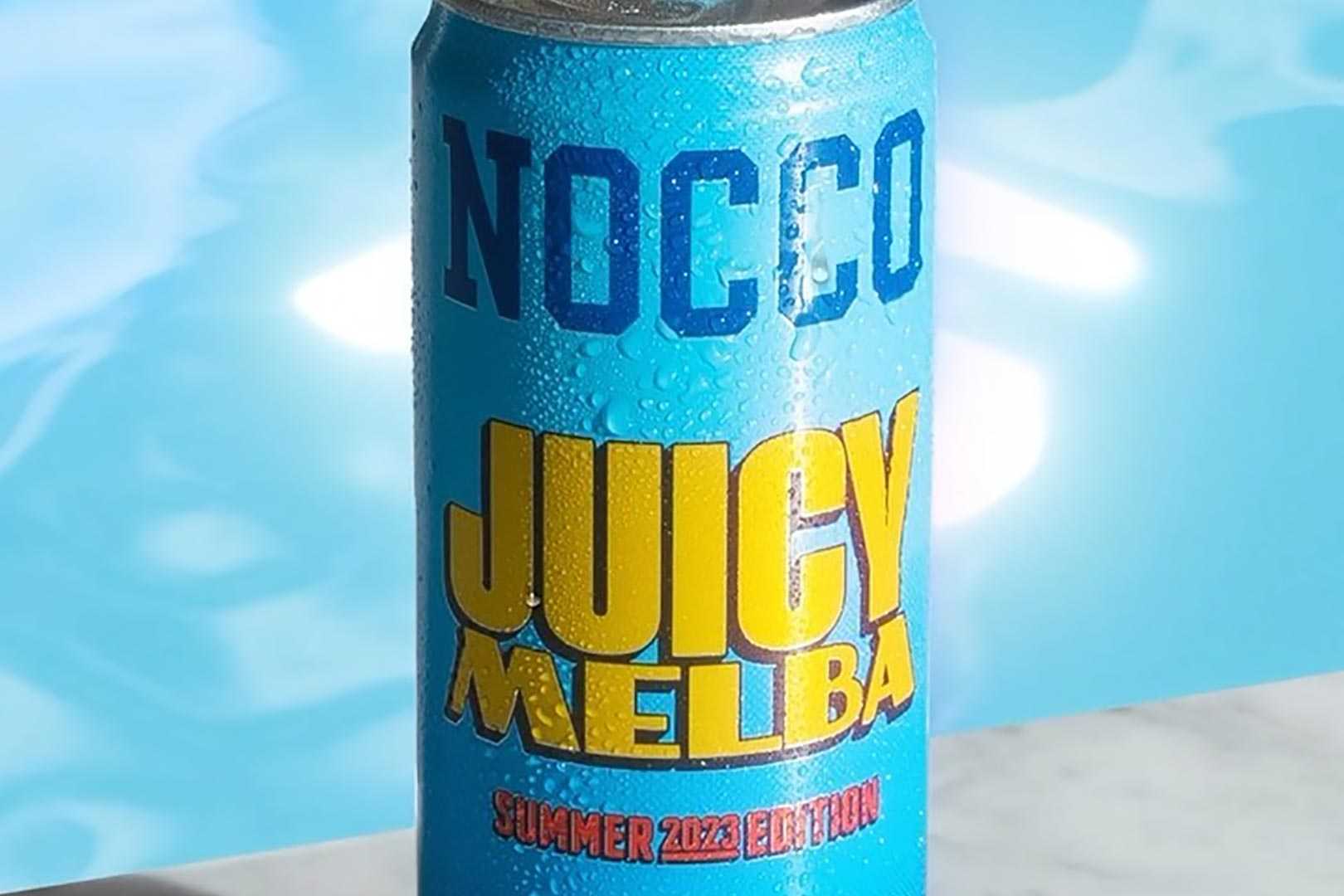 For years the team at the functional beverage company NOCCO — No Carbs Company — has been doing limited-time flavors of its signature amino-enhanced energy drink with Winter Editions and Summer Editions. Sometimes the busy brand decides to treat fans to more than one of each, and in 2022, that did indeed happen, where NOCCO released the blackcurrant recipe Cassis Summer and the tropical nectar Juicy Breeze.
NOCCO is back this week, announcing another special edition flavor in its long-running Summer Edition series, and this will be its hugely impressive eighth consecutive year of putting together a flavor just for the sunny season. The latest summery creation the Swedish brand has crafted is called Juicy Melba, which is a classic cold dessert dish typically made up of fresh peaches, a sweet raspberry sauce, and smooth vanilla ice cream.
According to NOCCO's description of its Summer Edition Juicy Melba energy drink, it is purely a fresh and juicy peach experience, with all of the beverage's usual key ingredients in vitamins, 3g of BCAAs, 180mg of caffeine for energy, and, of course, no carbohydrates. The product sounds as though it'll be rolling out to NOCCO's many stores and stockists across Sweden shortly, and like summer itself, it is only around for a limited time.