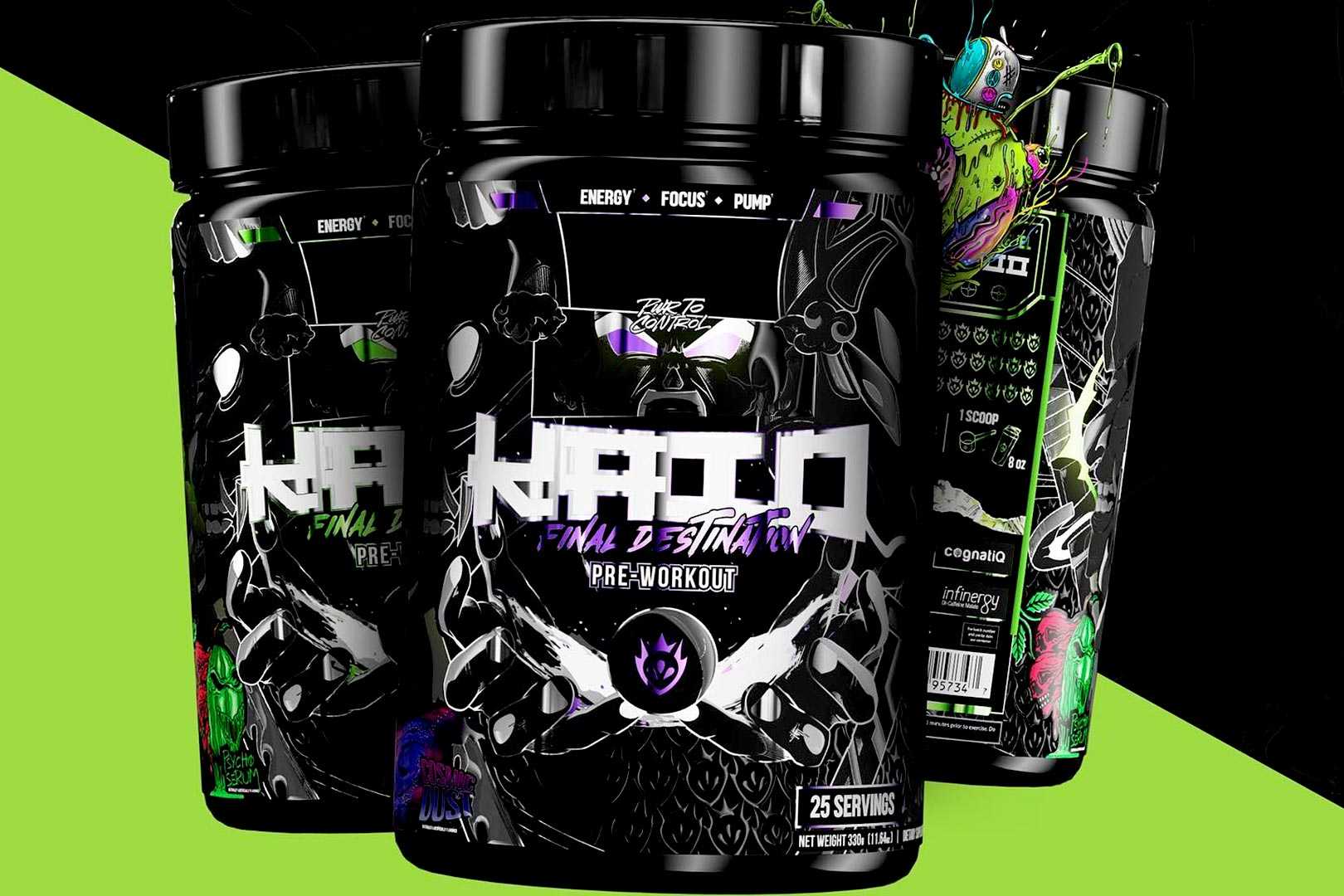 A day after announcing the more advanced supplement, Klout has taken the covers off the formula behind its premium pre-workout competitor KAIO. Like other brands with a premium style pre-workout, KAIO is intended to be a step up from Klout's other offerings in the category in Karma and Mamba. The ingredients and dosages in the product reflect that, in fact, KAIO is very much a balanced combination of the two.
Looking at the facts panel for Klout's premium pre-workout KAIO, in the image below, you can see it has a lot of similarities to the higher focus supplement Karma and the more intense, extreme alternative Mamba. Interestingly, everything that's in KAIO can be found in either of those other products, except for one component, resulting in what we mentioned earlier, a pre-workout that sort of blends together Karma and Mamba.
To drive performance and endurance, you get 3.2g of beta-alanine, 300mg of Aquamin marine-source minerals, proven elevATP at 150mg, pink Himalayan salt for hydration, and three times the theobromine as Karma at 150mg. For energy and focus, there is a gram each of taurine and tyrosine, a solid 600mg of alpha-GPC, 50mg of TeaCrine or 20mg pure TeaCrine, and 50% more of premium CognatiQ than Karma at 150mg.
Powering the energy in Klout's KAIO is caffeine anhydrous and Infinergy, and again, at an amount that blends both Karma and Mamba, which have 275mg and 400mg, respectively, while KAIO lands between at a total of around 380mg of caffeine. Better pumps is the last area the brand has designed its newest pre-workout to support with 1g of NO3-T betaine nitrate and 500mg of sodium nitrate, like Karma and Mamba, plus 750mg of NO3-T arginine nitrate to offer a bit more in the pump department.
Klout is launching its third stimulant-powered pre-workout KAIO this coming Saturday for presumably a slightly higher or premium price next to the $46 you can pay for Karma and Mamba. As the brand promotes, KAIO is its most packed-out and slightly more advanced competitor in the pre-workout category, and it also has the same amount of servings as those others at 25, giving you enough for five weeks at two rest days a week.