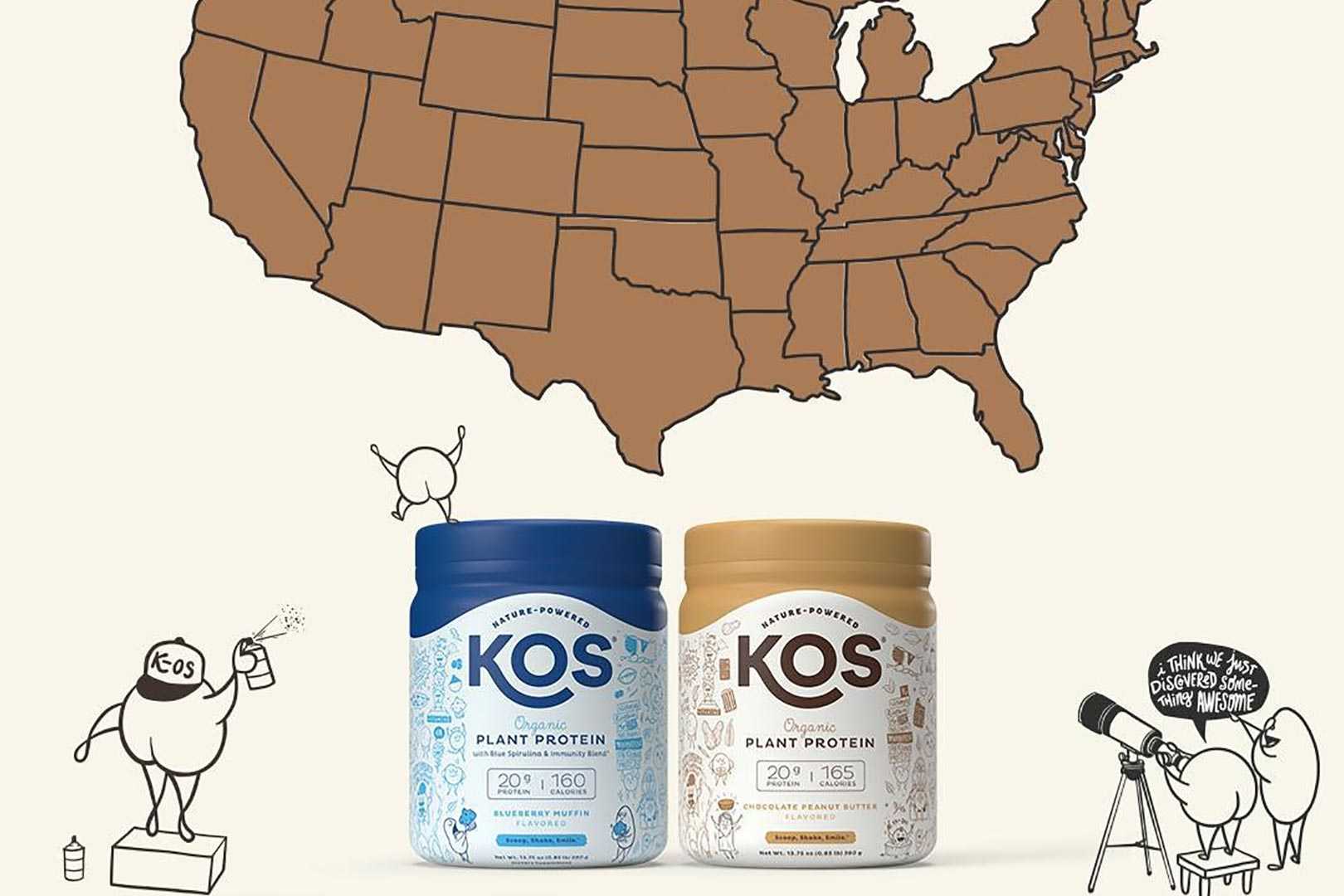 Wider distribution and availability in physical locations are always good to have, even at a time when direct-to-consumer is so strong and brands have found plenty of success. Lifestyle nutrition brand KOS has just done that, announcing a huge new partnership that puts it into almost 800 stores across the country. The company and its health and wellness-style selection of supplements are moving into the sporting goods store Dick's.
KOS has partnered with Dick's Sporting Goods to put its popular and signature plant-based protein powder Plant Protein into its online store and mountain of physical shops throughout the US. The leader in the sporting goods retail space is stocking four different flavors of KOS' nutritious Plant Protein in Blueberry Muffin and Chocolate Peanut Butter, and exclusively on its website are two more in Chocolate and Vanilla.
As with any expansion into a retailer of this size and to get products in front of an audience as you get at Dick's Sporting Goods; it is an incredible opportunity and will undoubtedly elevate KOS' reach and introduce it to many that haven't or even wouldn't have come across it otherwise.