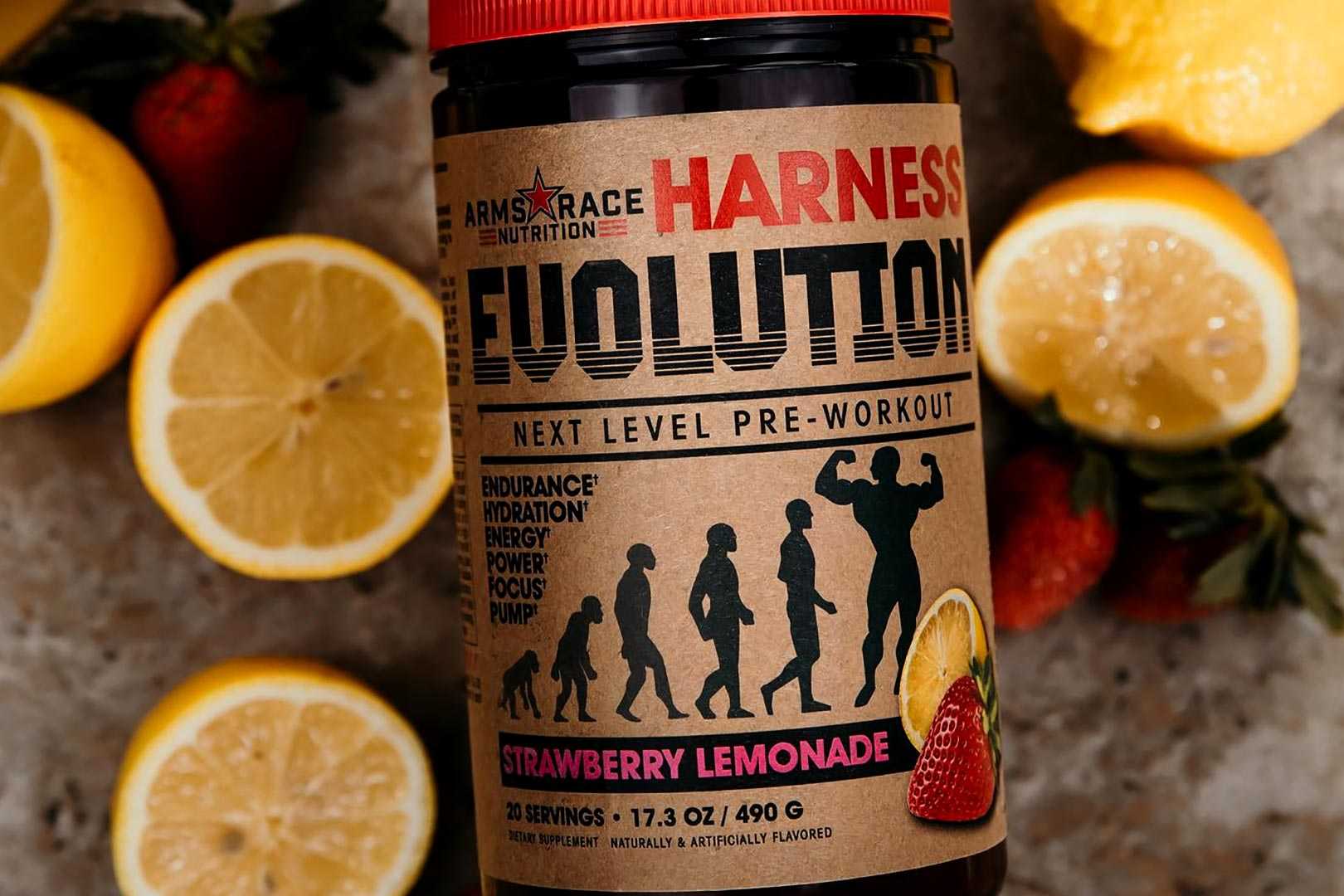 The long-awaited and highly anticipated premium pre-workout Harness Evolution from Arms Race Nutrition has gone live in its online store at armsracenutrition.com, on the day the brand promised. It was initially said to have a price of $59.99 for a tub of 20 loaded servings, although that is not the case for its debut as there is a sale right now for the Arnold where you get 20% off sitewide until Sunday, including Harness Evolution.
In Arms Race Nutrition's direct-to-consumer online store, Harness Evolution is currently a substantial amount lower than $59.99 at $47.99, but the savings don't end there. The comprehensive pre-workout featuring a huge 6.4g of beta-alanine, 6g of pure citrulline, and 1.5g of premium Nitrosigine does work with coupons. Something like Sam Sweeney's code "SWEENDOGG" will get you 5% off, which is $2.39 for Harness Evolution.
Usually, those coupons score you a 10% discount, but for whatever reason, it's only 5% when we throw them on Arms Race Nutrition's most advanced pre-workout to date. Either way, $45.59 for a tub of the powerhouse Harness Evolution is an unmissable deal, especially since that's not too far off the regular cost of the original Harness at $44.99.