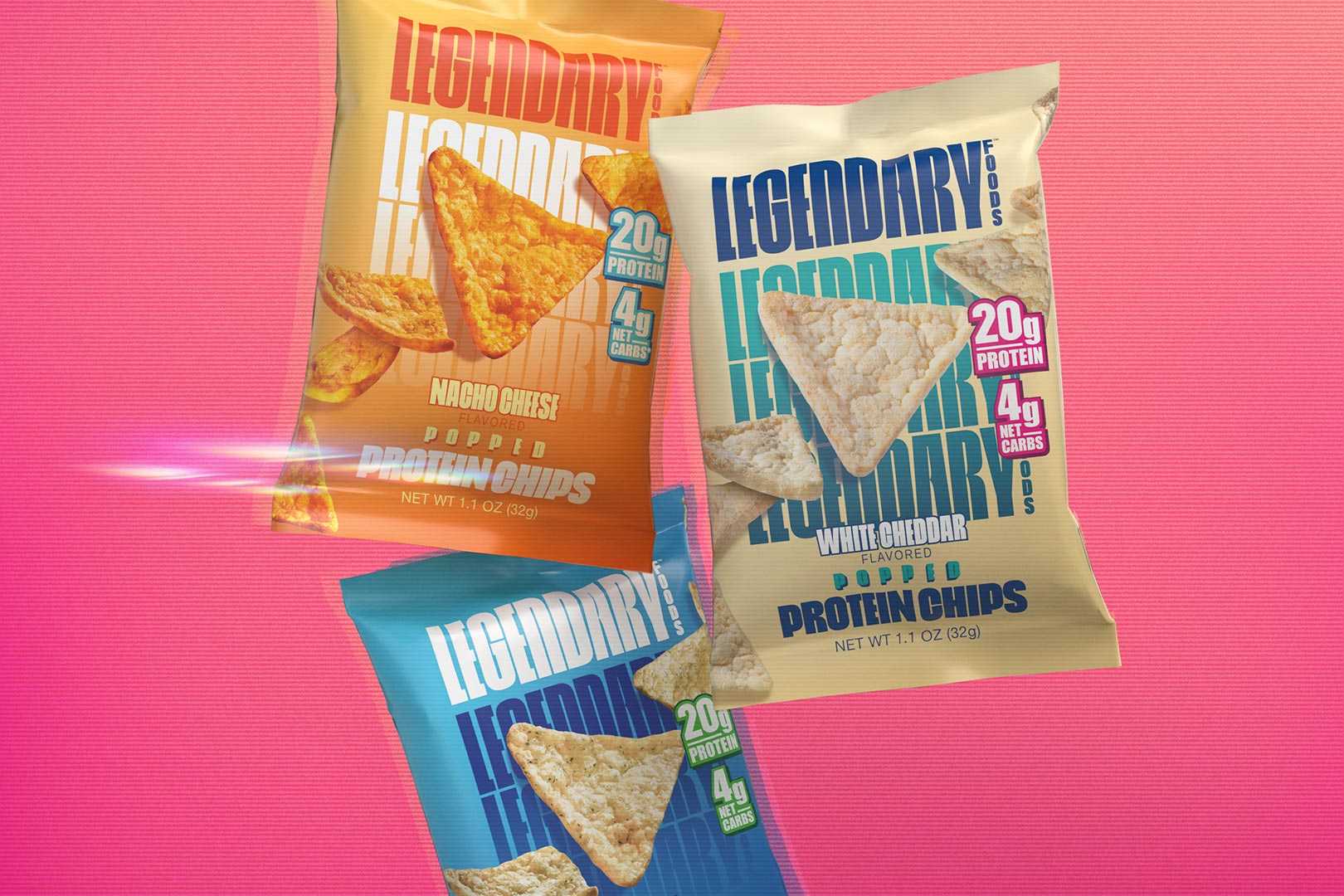 Legendary Foods has unveiled its latest functional food innovation, and for those in Anaheim this week for the annual Expo West convention, it is available to sample at the brand's booth. When Legendary initially teased the item, it had us thinking potentially protein popcorn or air-popped chips that are high in protein, and it turns out we were spot in with the latter, as that is exactly what the always intriguing company has created.
Popped Protein Chips is Legendary Foods' first completely new product for 2023, and its nutrition is as good as its other unique and delicious treats, Protein Sweet Roll and Tasty Pastry. Squeezed into a single bag of the on-the-go snack is 20g of protein, the same as a typical protein bar, 4g of net carbohydrates, with 2g or less of that sugar, and none of the three classic chip flavors are made with any artificial ingredients.
The options filling out Legendary Foods' Popped Protein Chips are Nacho Cheese, Ranch, and White Cheddar; as mentioned, they're all traditional and familiar chip flavors. The protein-packed chip product is said to taste great, and we have no reason to believe otherwise based on good its other innovations are. The Popped Protein Chips are being sampled at Expo West this week but are not yet available for purchase anywhere.