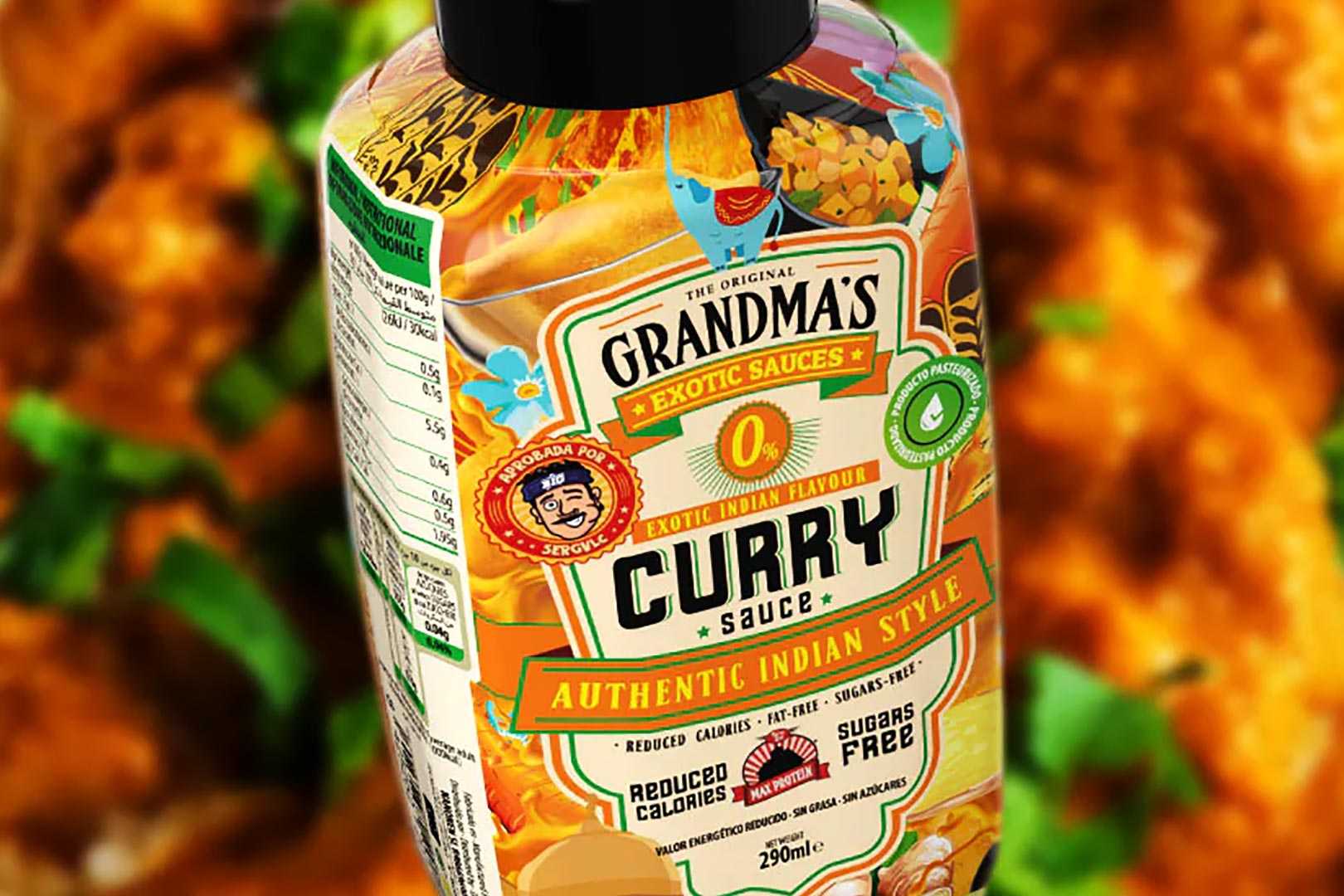 Just days after Spain's Max Protein announced yet another flavor for its already incredibly extensive Grandma's Series with a spicy and citrusy Korean Style BBQ Sauce, it is back with more excitement for the family of low-calorie condiments. When we say Grandma's has many different flavors available, we do indeed mean it as the latest is the 16th, going alongside the likes of Pastry Cream, Louisana BBQ, and Pancake Syrup.
Like Korean Style BBQ Sauce, flavor number 16 for Max Protein's Grandma's Series is a sauce, not syrup, and the name describes the kind of experience you get with authentic Indian-style Curry Sauce. It has a similarly lean and low nutrition profile as the other entries in the Grandma's lineup, where you get only 1.65g of carbohydrates in a 30g serving, virtually no sugar at 120mg, 150mg of fat, and only nine calories.
Max Protein certainly likes to mix things up in its Grandma's Series of delicious condiments, going for more exotic creations rather than straightforward, traditional sauces and syrups, and its recent two — Korean Style BBQ and Curry Sauce — certainly prove that. The newest Grandma's sauce is live and available for purchase in Spain, including from maxprotein.site, at €4.95 (5.36 USD) for a sizeable 290ml bottle.