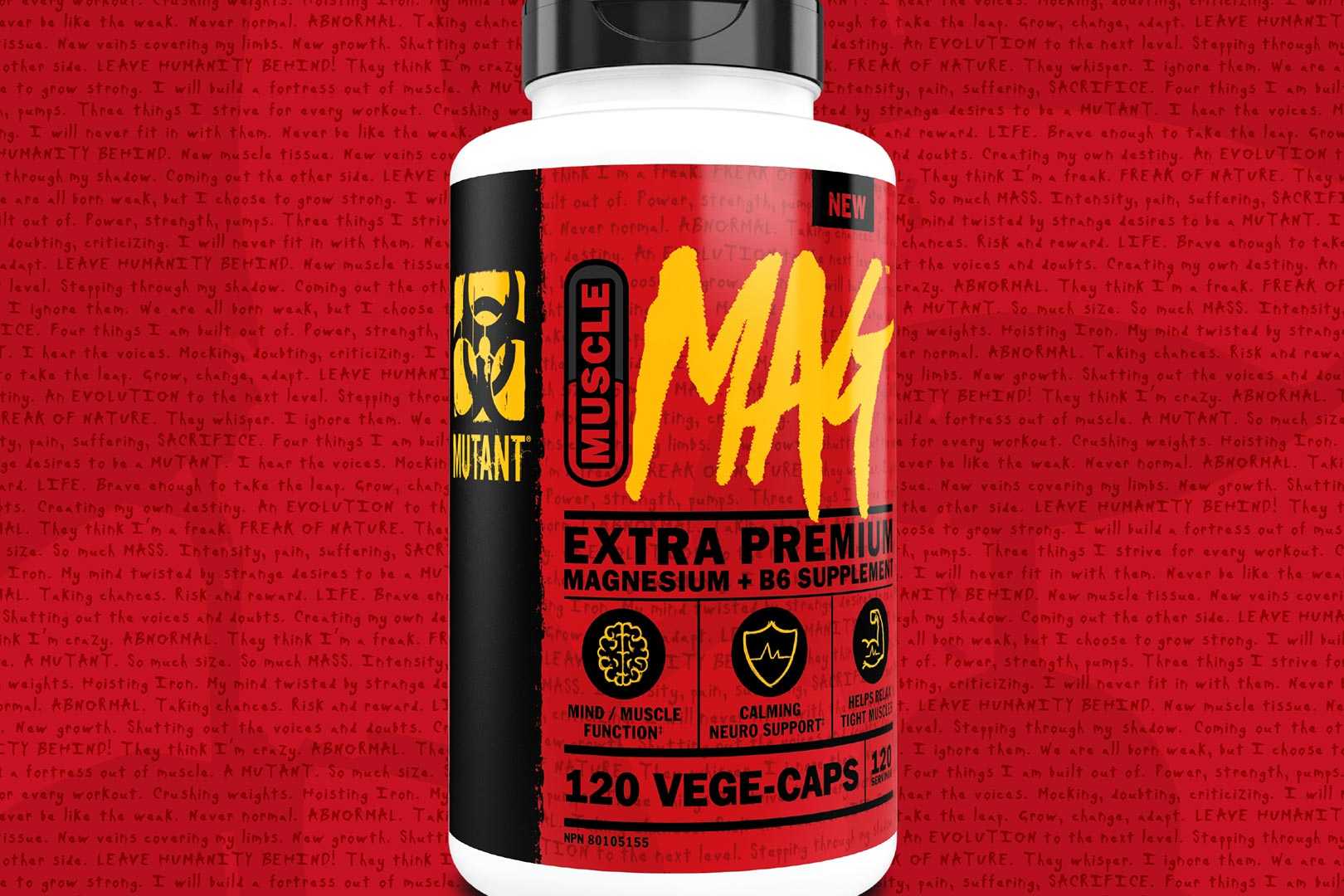 Mutant is certainly known for its more advanced sports nutrition supplements like the packed pre-workout All-In, the protein powder ISO Surge, the creatine Creakong, and, of course, its hit mass gainer, Mutant Mass. To help fans round out their stacks and get even more results from its selection of products, it does have some more straightforward items such as standalone caffeine, MCT oil, carnitine, and glutamine.
Mutant has rolled out another stackable supplement this month, introducing Muscle Mag, which is a magnesium and vitamin B6 formula, although the long-running has given the combination a premium twist. In every daily serving of Muscle Mag, you get 10mg of vitamin B6 and a full-spectrum magnesium blend, with 1.4g of Albion magnesium biglycinate chelate, Albion magnesium malate, and Aquamin marine-source magnesium.
Muscle Mag is designed to help with muscle tension, stress, and sleep, as well as energy production, and bone and joint health. The latest supplement from Mutant is available now and should be showing up in its many different distributors and stores shortly in bottles of 120 capsules, which works out to 60 daily servings to supply you for two full months.