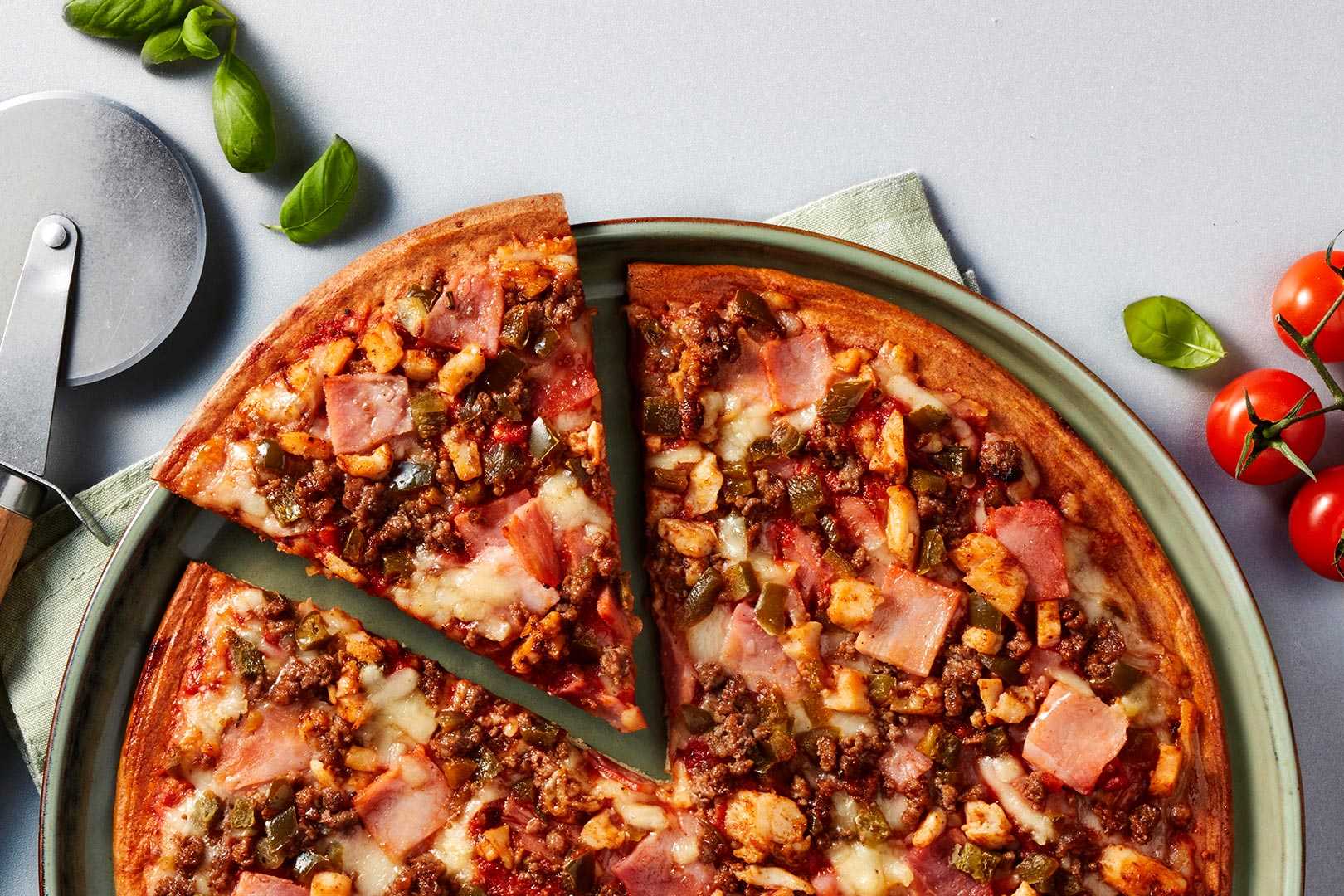 Myprotein started the year with a bang, launching a partnership with the supermarket giant Iceland. It introduced a massive collection of frozen meals with a great selection of nutrition profiles and options, including high protein Beef Lasagne, Piri Piri Chicken with Rice, Jerk Chicken with Rice, and Seasoned Chicken Skewers. Despite the size of the series, Myprotein is back, adding even more options to the frozen family.
Myprotein has actually added a specific type of food to its frozen meal collection at Iceland with protein-packed pizza. The product comes in two flavors, Meat Feast and Chicken Curry, both tipping the scales at 390g in total. You can dice it up into as many or as few slices as you like, but to give you an idea on the pizzas as a whole, Meat Feast has 67g of protein and 726 calories and 65g of protein and 748 calories in Chicken Curry.
The protein-loaded pizzas are a great addition to Myprotein and Iceland's selection of nutritious frozen meals, especially since it adds a new format, going alongside the likes of its noodle and meal dishes, skewers, and refreshing wraps. Iceland will be adding Myprotein's tasty Meat Feast Pizza and Chicken Curry Pizza to its freezers in a couple of weeks on the 28th of this month, and they'll cost a very reasonable £4 (4.86 USD) each.