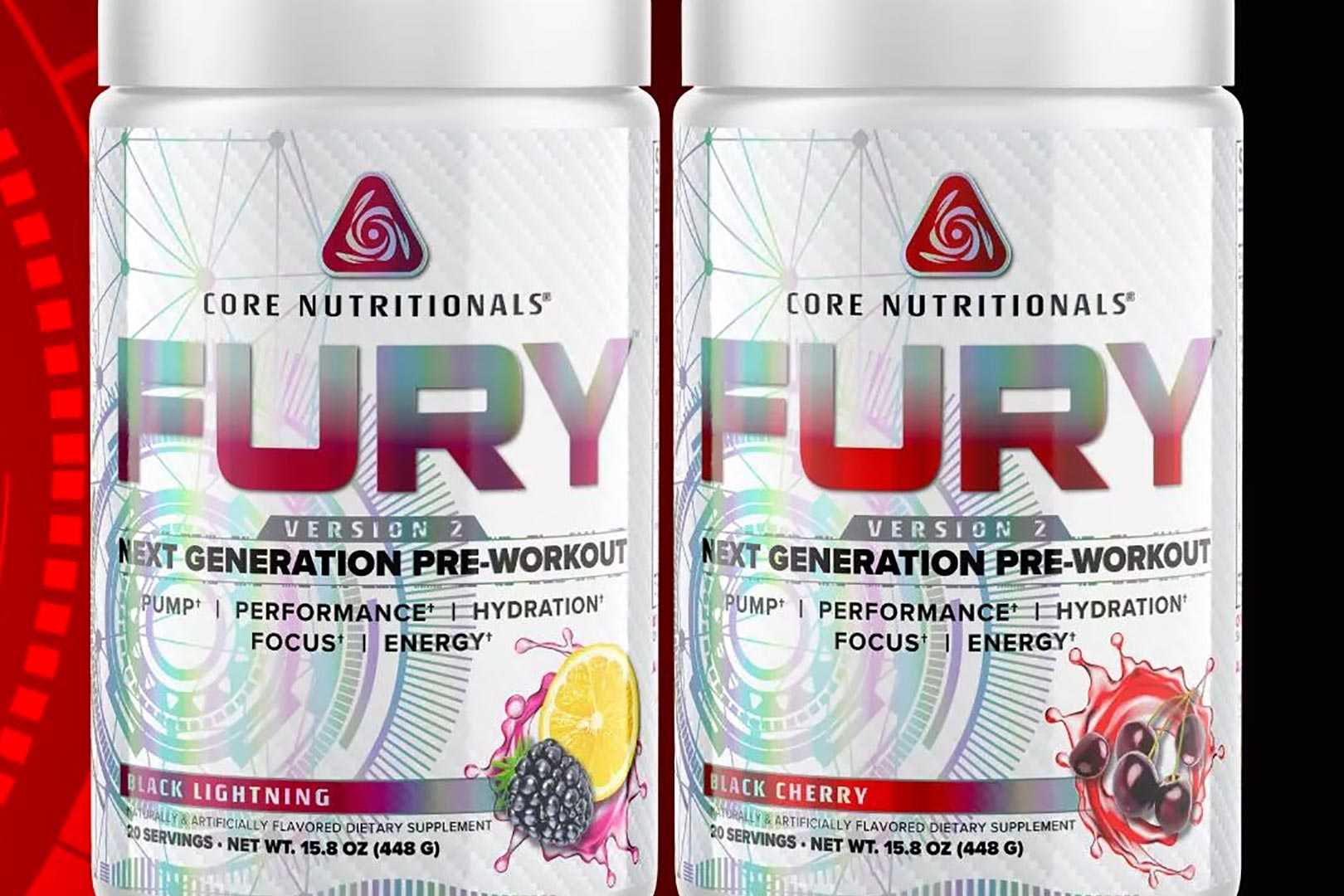 In the last month of 2022, Core Nutritionals launched a sequel to its well-dosed, well-rounded, and packed-out pre-workout Core Fury with Core Fury Version 2. It is not short on highlights, as most supplements from the brand aren't, featuring the likes of pure citrulline at 6g in its maximum serving, 3.2g of beta-alanine to power performance, 2g of tyrosine for focus, and a combined 395mg of caffeine for energy.
Fans may remember Core Nutritionals launched Core Fury Version 2 as an exclusive to its — at the time — fresh new retail partner, The Vitamin Shoppe. That exclusivity has ended this week, right in line with the Arnold Sports Festival, where the reputable brand is indeed exhibiting. You can now head to Core's official online store and purchase Version 2 of its pre-workout, and if you do it this weekend, you'll save big.
Core Nutritionals is offering 20% off everything in its online store for the Arnold Sports Festival weekend, and that does indeed apply to Core Fury Version 2. Ambassador coupons are also working but at a smaller 5% discount, such as coach Paul Revelia's "PAULR20". When you combine the sale with an ambassador code that discounts Version 2 to its lowest price ever at $41.80, edging close to that $40 barrier.