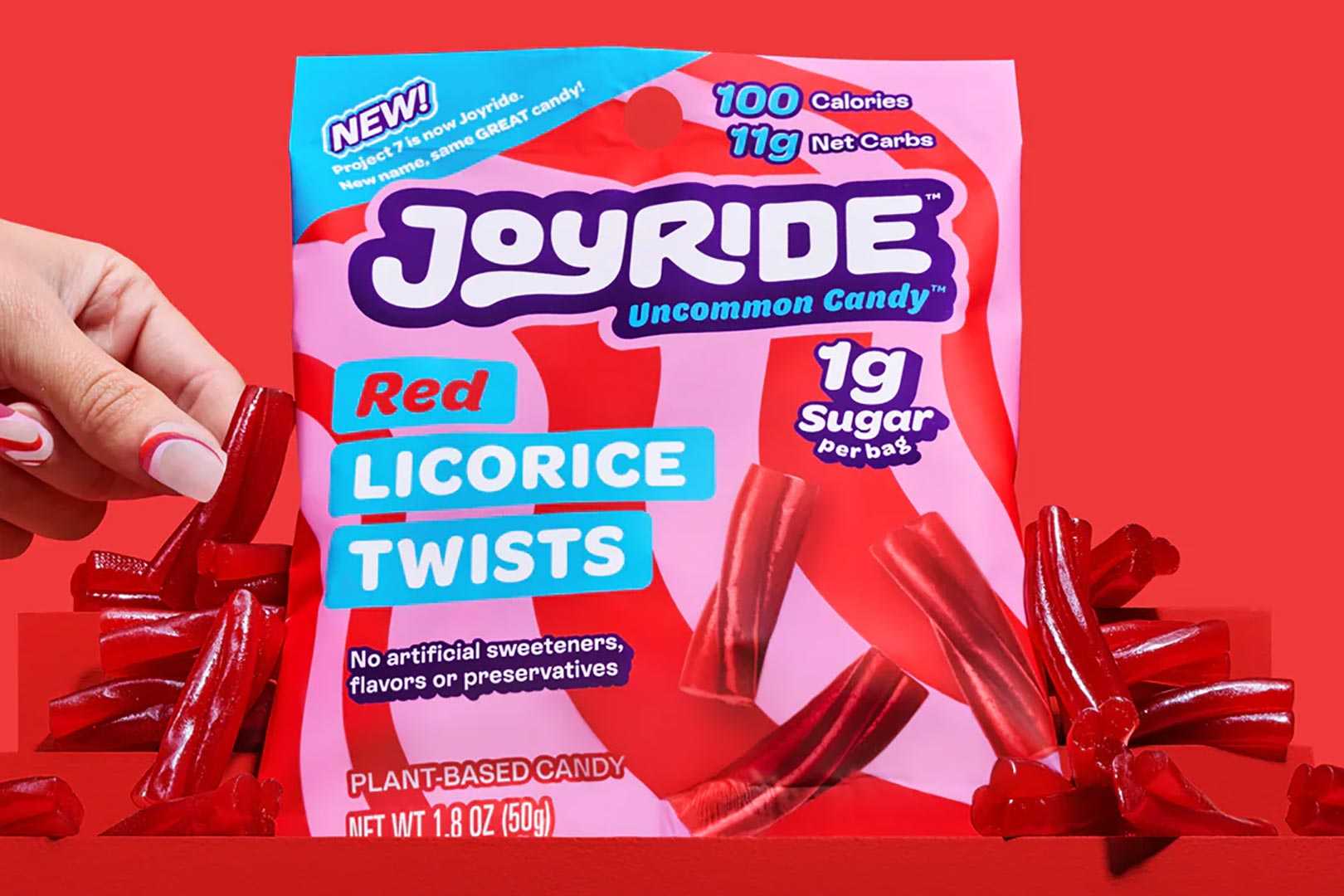 The zero-sugar candy company Project 7 recently changed its name to Joyride, all while keeping its same tasty lineup of delicious sweets. The brand made the switch a few months ago, and at Expo West last week, we got up close and personal with Joyride and its selection of candy. We got the chance to sample the full family of products and found out why it's so popular and how it found its way into shelves at Walmart.
The move from Project 7 to Joyride brought about a noticeable change in branding, introducing an extremely colorful, vibrant, and much more eye-catching design, as you can see in the image above. Among the samples Joyride had on offer at Expo West were some completely new, sugar-free, and allulose-sweetened candies. Alongside the brand's original gummy bears and worms were Berry Gummy Guppies and Licorice Twists.
We have to admit we didn't quite like Joyride's new Berry Guppy Gummies or Licorice Twists anywhere near as much as the already available gummy bears, mostly because they were significantly chewier. We found ourselves chewing a lot longer, but at the same time, we hadn't tried any of the brand's candy before and found the gummy bears to be quite impressive, with moderate sweetness but realistic candy consistency.
You can find out more about Joyride and its growing family of no-sugar candy that has an impressive 70 to 100 calories in a 50g bag over on its website at joyridesweets.com. As mentioned, you can also find the colorful brand at Walmart, where bags are $5.98 each, and while there are bigger bundles of six bags available, they still work out to the same value.