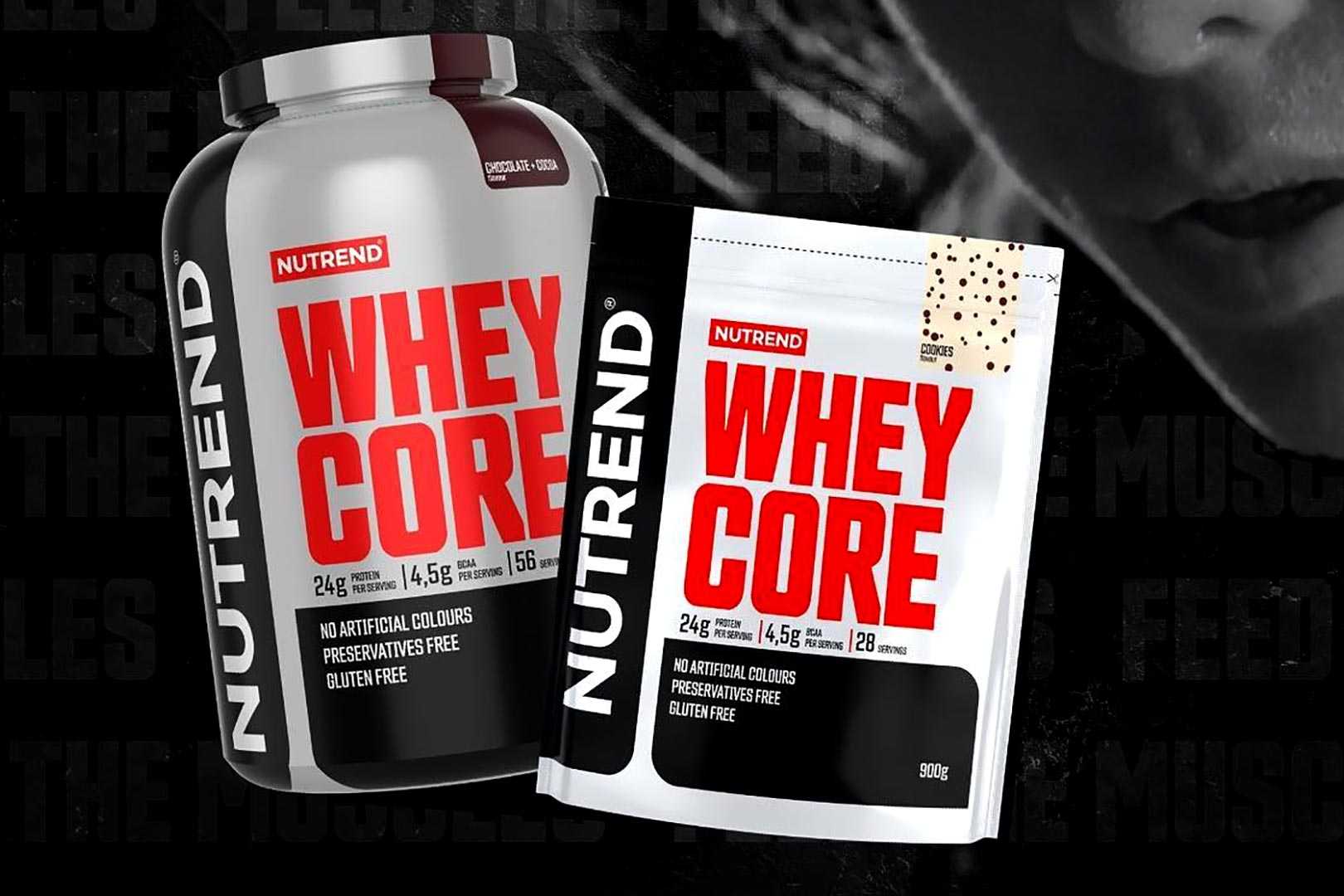 European giant Nutrend, from the Czech Republic, has many competitors in many different sports nutrition categories, with some areas of the industry having more than one entry. Protein powder is a space Nutrend has a wide variety of supplements, each separated by its selection sources of protein and purpose with the likes of 100% Whey Protein, Diet Protein, Deluxe 100% Whey, Hydro Whey, and After Training Protein.
This week Nutrend is introducing another competitor for the highly saturated category of protein powder with Whey Core, and the idea behind this one is cost-effectiveness and simplicity. Whey Core is a value-focused product packing 23.7g of protein a serving, all from whey concentrate — no blend with isolate or anything like that — alongside 2.3g of carbohydrates, 2.1g of that sugar, 1.9g of fat, and 124 calories.
Whey concentrate is one of the cheaper sources of protein, and that is the key ingredient in Nutrend's Whey Core protein powder. The supplement still keeps the nutrition profile lean and around the same as others in the category, and again, being whey concentrate-based, it's cost-effective. The product is out now in the Czech Republic in 900g and 1.8kg sizes in Chocolate, Vanilla, Strawberry, and Cookies flavors.