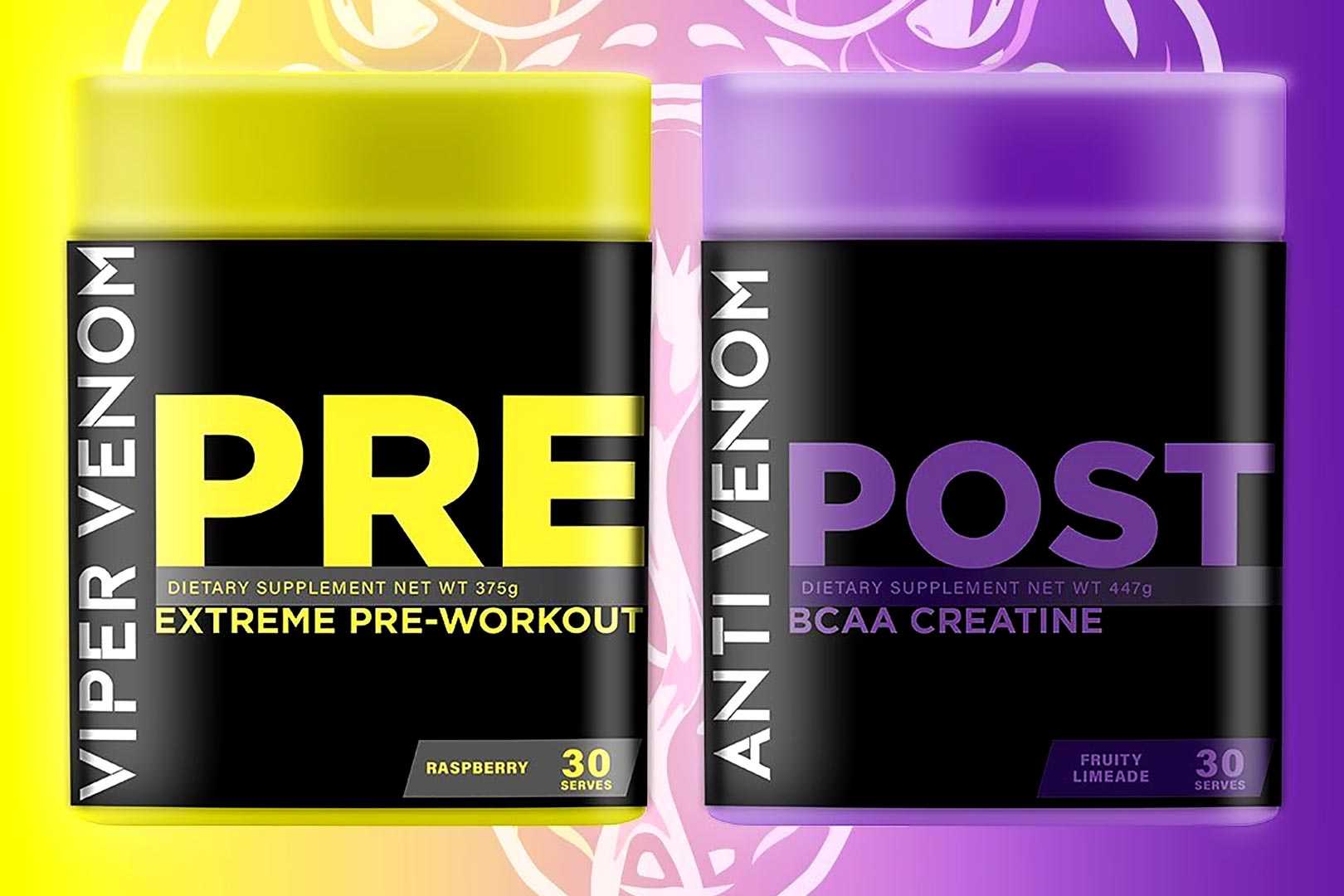 New Zealand retailer NZ Muscle has a new pair of supplements this week, designed to be taken together, back-to-back, and while there isn't an obvious brand associated, NZ Muscle itself has been coming out with a mountain of its own products. The releases are the pre-workout Viper Venom, obviously for before your workout, and the other one is the post-workout Anti Venom for after exercise.
The key part before we go over the contents of these supplements is their price tag, as it is definitely on the lower side of things. The pre-workout Viper Venom is $49.99 (30.48 USD) for a tub of 30 servings, while Anti Venom is even cheaper than that at $39.99 (24.39 USD), also with 30 servings. They can be purchased in a bundle as well, where you get both for $59.99 (36.58 USD), working out to only $18 USD a piece.
Starting with NZ Muscle's Viper Venom pre-workout, you get a nice variety of ingredients considering the cost, including 3g of citrulline malate, 2g of premium CarnoSyn beta-alanine, and a hydration blend featuring acetyl-l-carnitine and electrolytes. There is an energy component in there, too, with 250mg of lion's mane, 200mg of theanine, and a reliably strong 300mg of caffeine.
As for Anti Venom, the post-workout partner to Viper Venom, that one is a bit more interesting, with 6.2g of six of the nine EAAs, 4g of that being BCAAs, and 3g of creatine monohydrate for muscle strength and size. Then rounding out the supplement is an 850mg combination of Lepidamax maca, wild blueberry fruit, Vineatrol 20, and phellodendron bark to ramp up muscle recovery and repair.