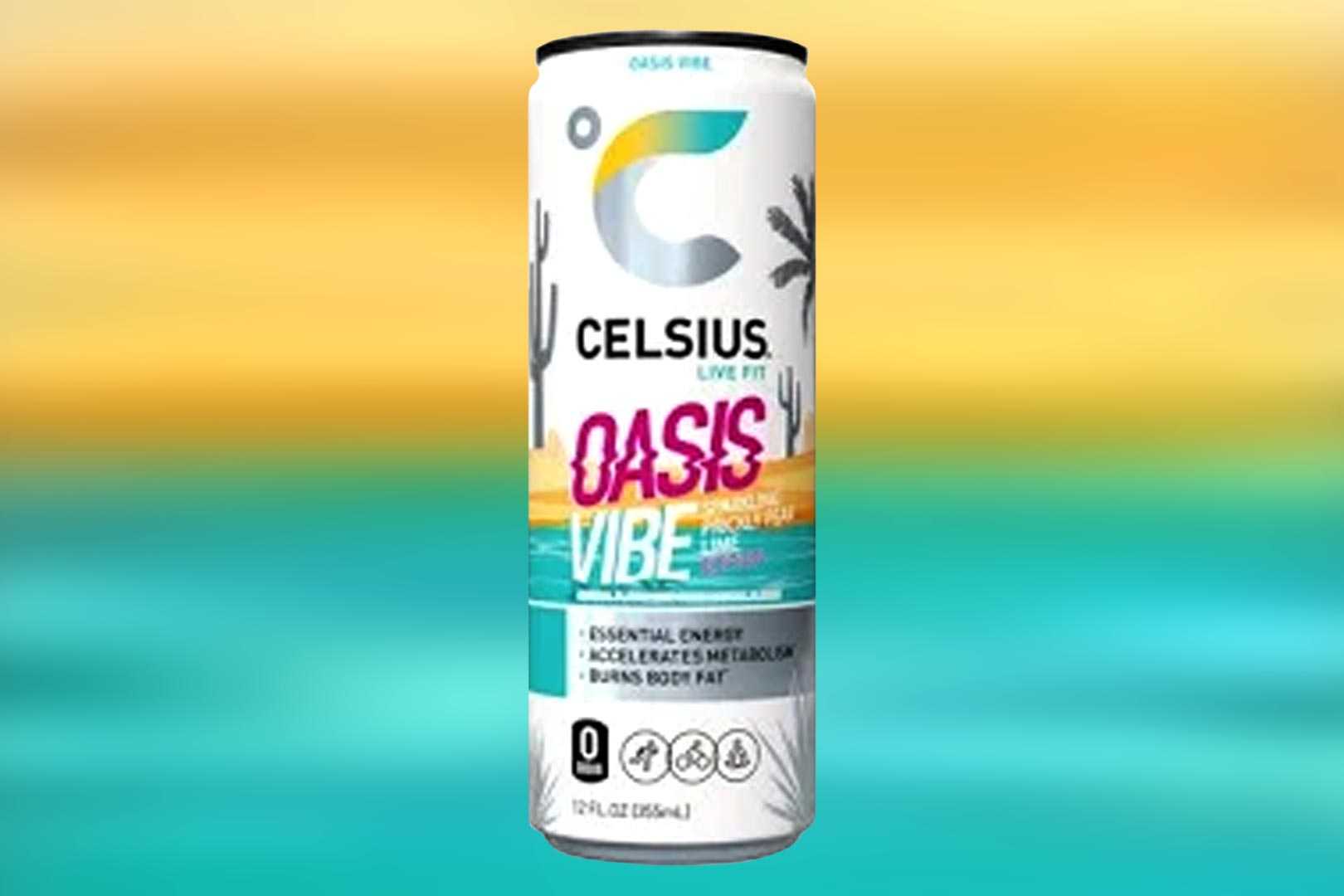 Celsius has turned its original Peach Vibe flavor, launched back in early 2020 and featuring a sparkling white peach taste, into a complete series with many other Vibe-named flavors coming to market since then. We've seen the starfruit and pineapple recipe Tropical Vibe, the frozen berry experience Arctic Vibe, Fantasy Vibe mixing mango and marshmallow, and there's even the Vibe variety pack named What's Your Vibe bundle.
The next entry in Celisus' clearly ongoing Vibe family pairs that name with another sort of atmosphere or weather in Oasis Vibe, which we don't have an overly clear shot of, but you can see it in the image above. Similar to those other Vibe flavor creations, the Oasis Vibe Celsius energy drink has an intriguing combination of two fruity tastes in prickly pear and lime, with all of the product's usual ingredients and dosages, plus zero sugar.
With images now out there of the Oasis Vibe Celsius energy drink, we have to imagine the seemingly, sweet, melony, and citrusy concoction will be coming to stores and stockists shortly. We're not sure if it's a limited-time launch or anything like that, although it doesn't say anything that suggests that's the case on the can, and the brand has kept on all of its other Vibes; Peach Vibe, Tropical Vibe, Arctic Vibe, and Fantasy Vibe.