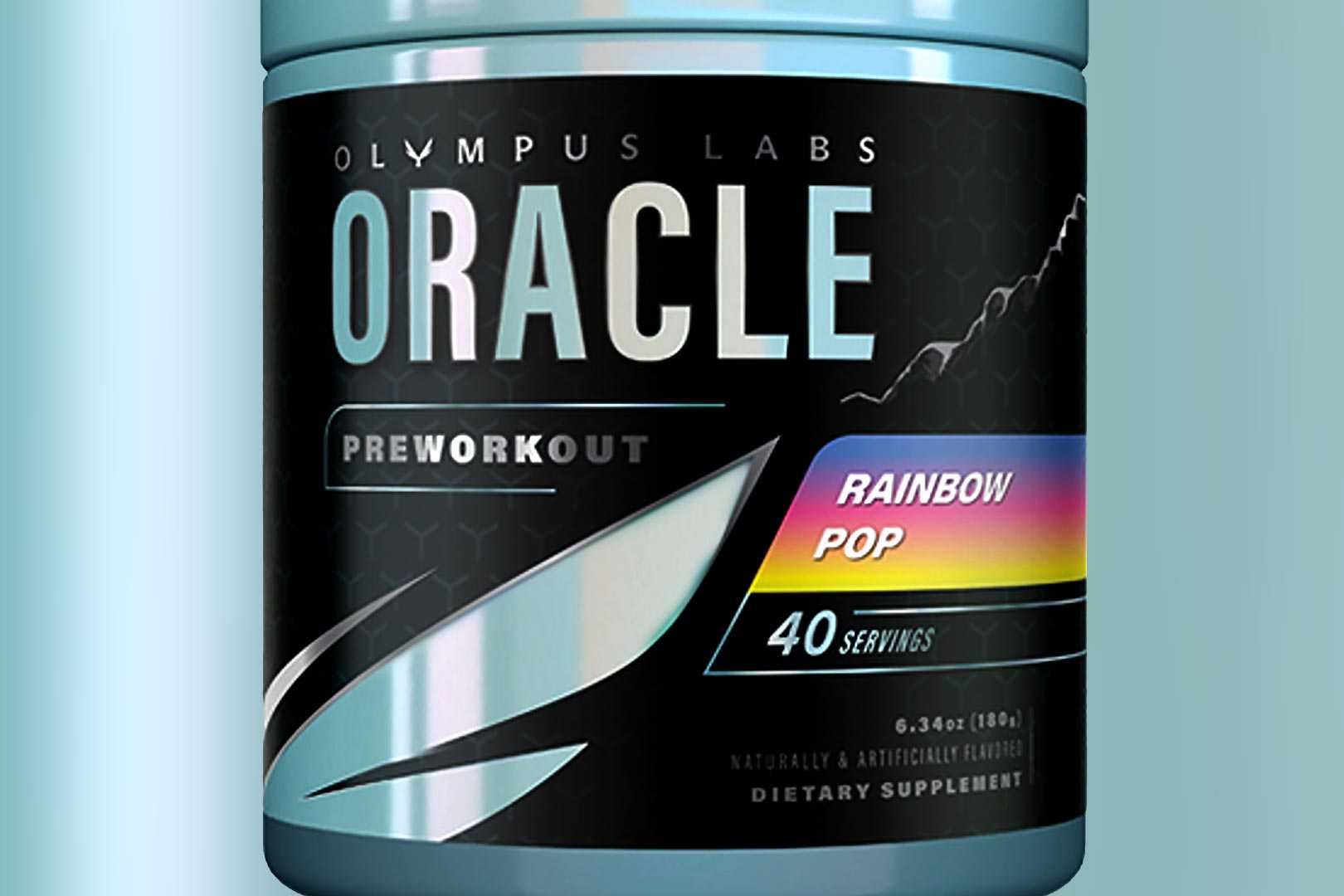 Launch day is here, and you can now get your hands on Olympus Labs' first new pre-workout in several years with Oracle. Back when the brand was pumping out several supplements a year, pre-workout was a category it did well in with the likes of Conquer and Reign. Oracle is a return to that incredibly competitive space and with a similar sort of approach to what we used to see from Olympus all those years ago.
Olympus Labs' Oracle is mostly an energy and focus pre-workout with not a huge amount of components to support the other core benefits for this type of supplement in pumps and performance. It does have some ingredients for that side of the experience, including one we haven't come across before, specifically in the mix for pumps in ligustrazine, which is packed into a non-transparent 3.36g blend alongside the performance-supporting beta-alanine, and the pump blend S7 at a dose of 50mg.
The rest of the formula powering the Oracle pre-workout consists of various sources of caffeine, all transparently dosed, and a focus blend where we get another rare ingredient. The Immaculate FocusED Matrix is indeed filled with focus components, with a combined 887mg of eria jarensis, premium enXtra at 300mg, PEA, the mood-supporting genistein, KannaEase, and something Olympus Labs introduced years ago in Stim-X.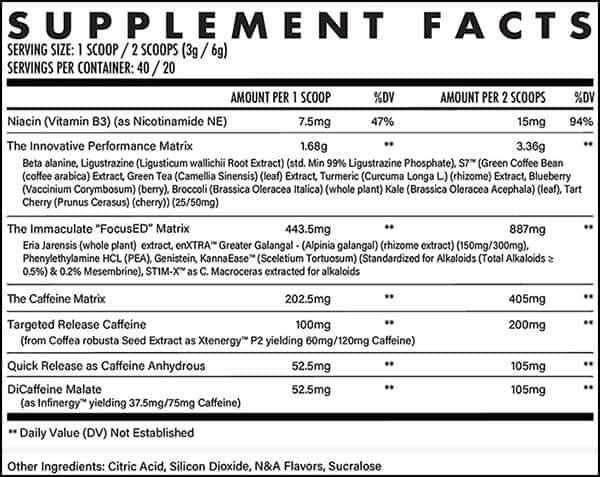 As for the caffeine content in Oracle, as mentioned, Olympus Labs has packed it with a variety of sources at a combined 300mg per serving for a potent level of energy. 105mg of that is from classic caffeine anhydrous, 75mg from Infinergy di-caffeine malate, and the remaining 120mg is targeted-release caffeine. As you can see, a lot of the Oracle formula is for energy and focus, and knowing the brand, it will likely nail that portion.
Olympus Labs Oracle pre-workout is in stock and available for purchase starting today through the retailer Strong Supplements at $44.95, right around most other competitors in the category. For that $44.95, the brand gives you 40 regular servings or 20 maximum, which is what gets you those dosages highlighted above. There is also a launch deal where for the next three days, the coupon "ORACLE40" drops the pre-workout to just $26.97.