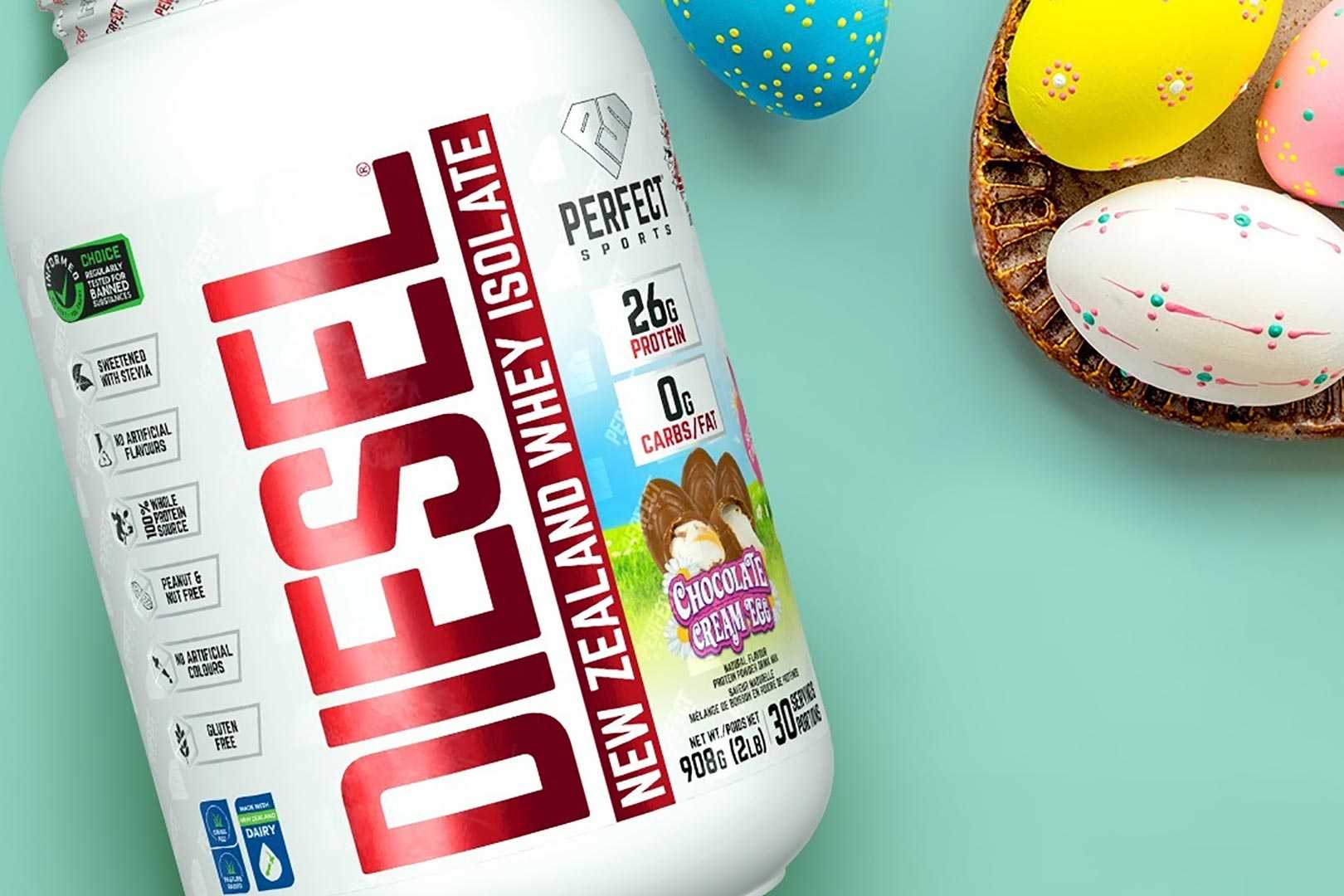 Perfect Sports put an extra bit of effort into Easter last year, releasing a special edition flavor themed around the occasion and for its popular New Zealand whey-based protein powder Perfect Sports. With Easter fast approaching, in fact, it's almost here; the Canadian sports nutrition company has announced that not only is last year's Easter edition product making a return but it'll be bigger than ever before.
Now available directly from Perfect Sports, once again, is the limited-time, Creme Egg-inspired Chocolate Cream Egg flavor of the premium New Zealand whey isolate supplement Diesel. It has the same strong and lean nutrition profile as any of the many other flavors of the protein powder, starting with 26g of protein per dry basis serving, no fat, zero carbohydrates, no sugar, and a calorie count of 120.
As mentioned, Perfect Sports has brought back its Chocolate Cream Egg Diesel protein powder bigger than before; where instead of coming in a small 12-serving tub like last year, it has been upsized a traditional 2lb with 30 full servings. You can pick up and purchase the returning Chocolate Cream Egg straight from the brand's website, where you'll pay $69.99 (51.48 USD) for that much bigger 2lb size.