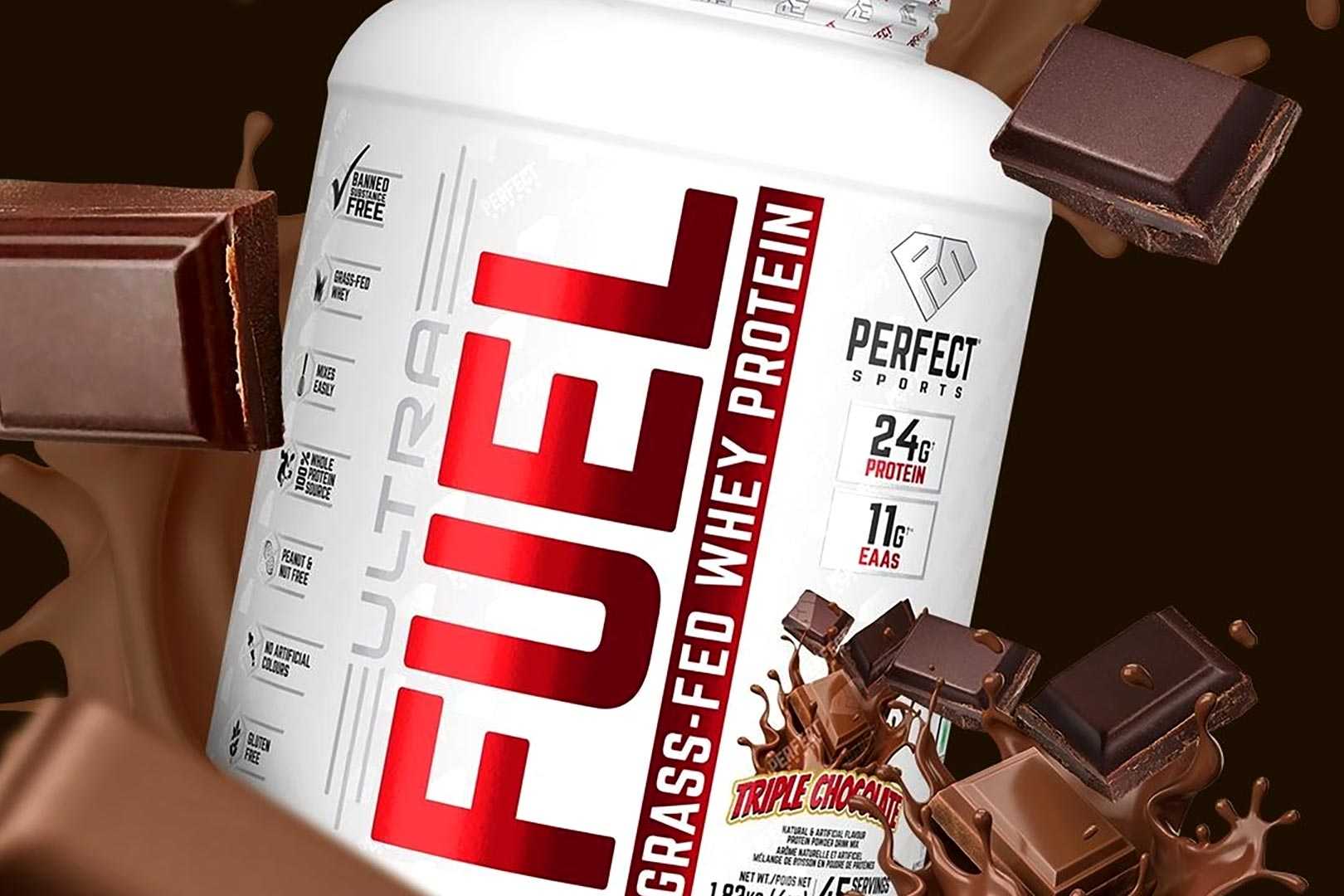 Popular Canadian supplement company Perfect Sports, known for its New Zealand whey isolate protein powder Diesel, does have other competitors in that same category with the likes of Diesel Vegan, Perfect, and the gainer Hulk. The brand has introduced a new entry in the protein powder space by the name of Ultra Fuel, which is not made with New Zealand whey like the well-known Diesel, but it does still have a whey formula.
Perfect Sports Ultra Fuel is a more straightforward, traditional whey protein powder, providing 24g of protein per serving, all from grass-fed whey concentrate, alongside 2g of carbohydrates, half of that sugar at 1g, 4g of fat, and 140 calories. The flavors for the lean source of protein are also a bit on the classic side in chocolate and vanilla recipes, more creatively and deliciously named Triple Chocolate and Vanilla Ice Cream.
It is worth noting the serving size on Perfect Sports Ultra Fuel is the same as the original Diesel New Zealand whey protein powder and is on a dry basis. We did a post recently explaining what that means after a few people reached out on the topic. Dry basis is basically a powder with all moisture removed, so to get the nutrition profile listed, you will likely need to scoop a bit more as what you get in the tub is not dry basis.
With Ultra Fuel not featuring New Zealand whey or even whey isolate, the latest supplement from Perfect Sports is its most cost-effective protein powder, offering fans something with better value than the likes of Diesel or Perfect. The price of Ultra Fuel straight from the brand's website is $69.99 (50.84 USD) for a large 4lb tub of 45 servings, the same price as a much smaller 2lb tub of Diesel when shopping at perfectsports.com.