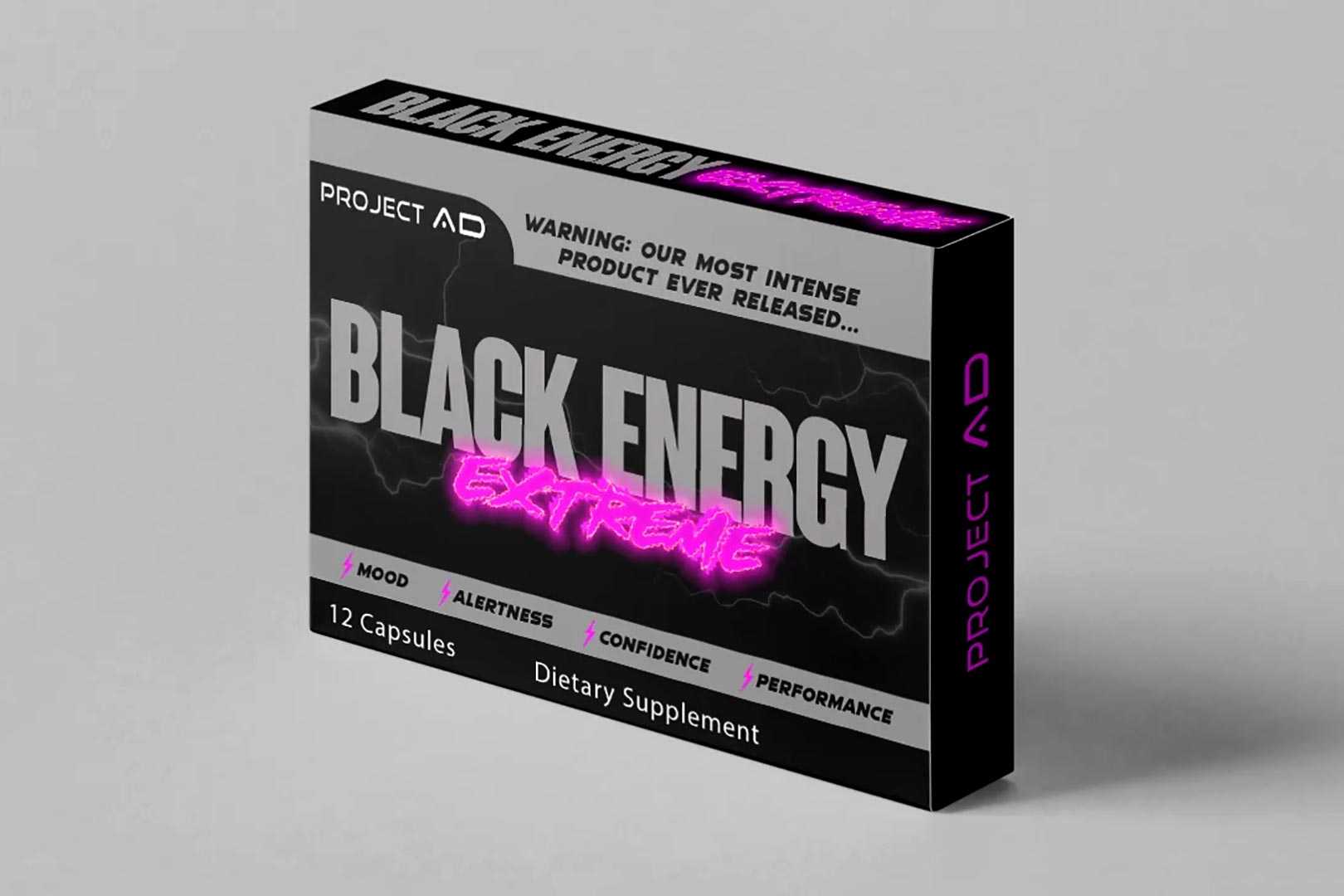 When Project AD, also known as Anabolic Designs, released its greatly hyped energy supplement Black Energy Extreme, interestingly, it left out the facts panel. For a sports nutrition brand as advanced as this one and known for delivering effective products, it was surprising to see. The formula is the driving force behind an experience, so if anything, it should be as important as including a picture of the supplement itself.
As mentioned, it was odd, but the good news is, since featuring Project AD's Black Energy Extreme at the start of the week on Monday, the brand has posted the facts panel, giving us a better idea of what we're in for. The attractive tagline Project AD put on the box of its energizing capsule supplement is "our most intense product ever released", so it's no surprise that Black Energy Extreme is loaded with high-powered stimulants.
Packed into each capsule of Project AD's Black Energy Extreme is a non-transparent blend weighing 650mg, and made up of caffeine, eria jarensis, theanine, PEA, higenamine, n-acetyl-l-tyrosine, and alpha yohimbine. Alongside, the brand has also included some B vitamins, 100mcg of huperzine A, and lastly, 5mg of black pepper to improve and enhance absorption.
Black Energy Extreme certainly has all of the ingredients to deliver that promised intense experience, although it is disappointing not to be told how much caffeine is in there. The way the blend is laid out, it could be a substantial amount; either way, it's not mentioned exactly how much. For us, it is a crucial detail to have, even when a product is non-transparent, as not everyone's idea of high or even low caffeine is the same.
As posted on Monday when Project AD launched Black Energy Extreme, the price of the energy and focus-enhancing product is relatively high at $29.95. While that might not seem like much, it's pricey because you don't get the usual 30 or even 20 servings a box. The supplement has significantly lower than that at 12 servings, and if you scale that up to the price of 20 and 30 servings, you're looking at a hefty $49.92 and $74.87, respectively.