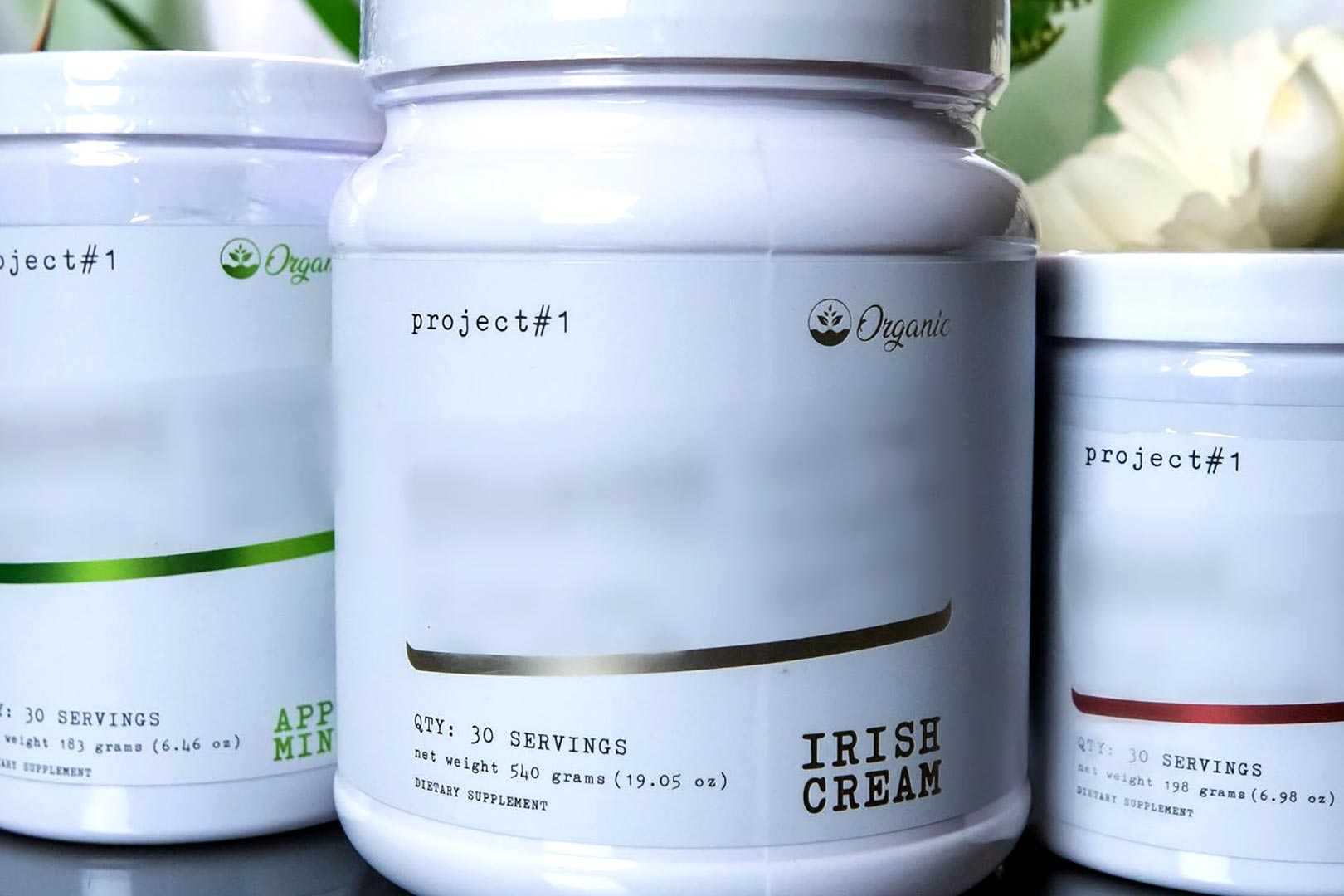 Project #1 Nutrition has shared a follow-up teaser to the set of alternatively branded supplements it shared a blurred image of a couple of months ago in January, all featuring white bottles and labels, not its usual black. Since Project #1 already had an essential style product in its lineup without that white branding — as many brands do change their look for that sort of thing — we thought it might be a health and wellness collection.
The latest teaser from Project #1 Nutrition doesn't reveal everything about its still rather mysterious upcoming supplements, but it does give us a much better idea of what they're going to be about. The second picture relating to that set of white-colored products can be seen above, and they clearly have the word "organic" on them, meaning this will likely be a separate family of supplements that's natural, organic, and maybe vegan.
Nutrabio did the same thing with its natural series of products, switching from its signature black to white, and Project #1 Nutrition looks to be doing the same. Alongside the "organic" callout, the teaser above includes flavors of the three supplements with one being Apple Mint, then Irish Cream, and a fruity recipe. If we had to guess, we'd say it's a superfood product, a natural plant-powered protein, and a pre-workout.
While Project #1 Nutrition has given us more information, confirming the line is completely organic, it's a mystery as to what exactly we're going to get in terms of types, and we do look forward to that presumably imminent unveiling.