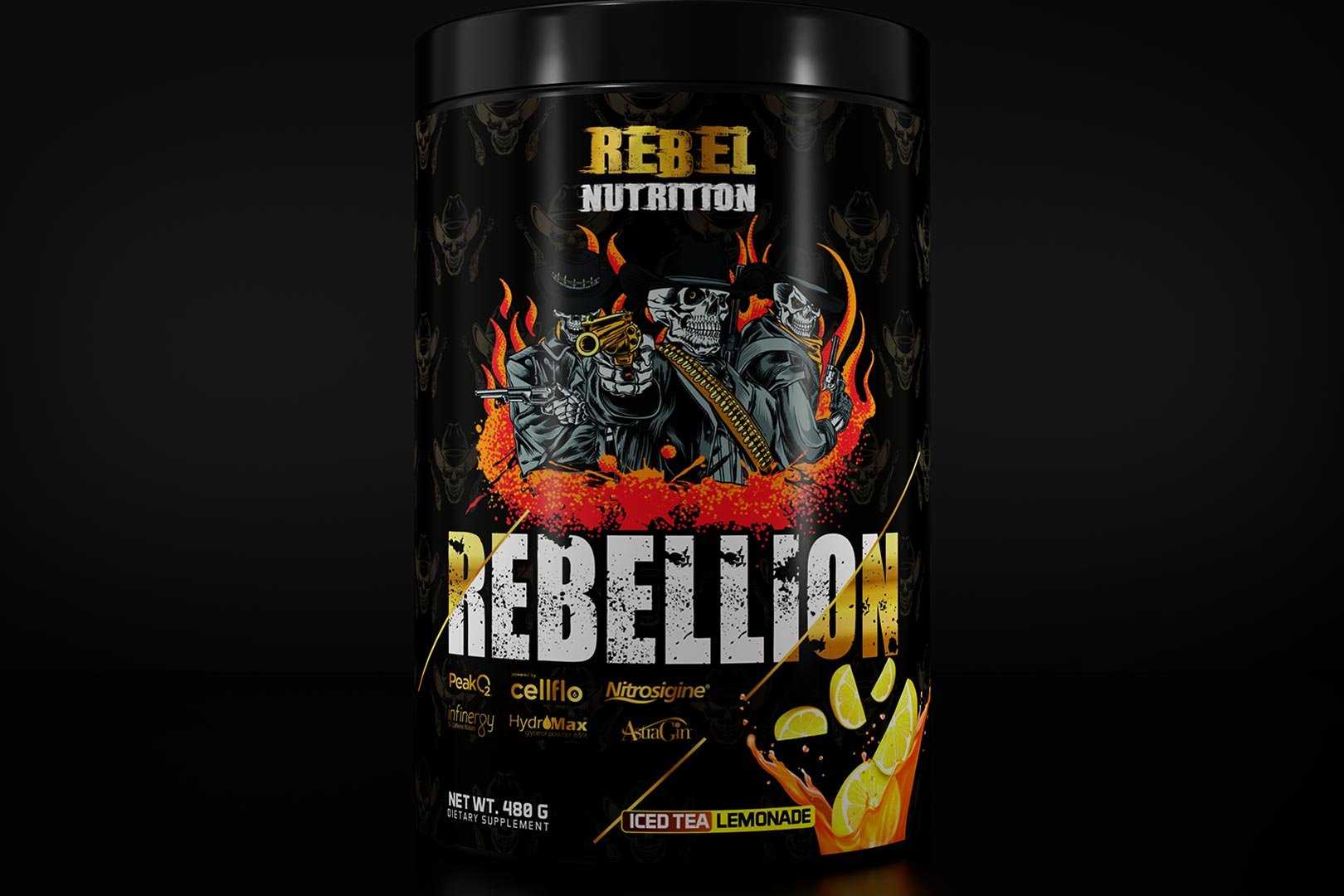 The supplement industry is introduced to new names and companies all the time, we see it as much as a few times a day, and it is great to see individuals getting into the space, even more so when they bring an interesting new take. One of the latest to step onto the scene is Rebel Nutrition, a nicely presented brand beginning its journey with one product, and it is, of course, for the competitive pre-workout category.
Rebel Nutrition's debut supplement is appropriately named Rebellion, and despite being new to the busy business of sports nutrition, it has pulled together a comprehensive set of ingredients for a solid performance in the gym. The newcomer has packed Rebellion with 6g of pure citrulline, 2.5g of betaine, 2g of HydroMax glycerol, 1.5g of Nitrosigine, and 400mg of premium CellFlo6 for muscle pumps, and that is only the beginning.
Alongside all of those pump components, Rebel Nutrition has 3.5g of beta-alanine, 1.5g of taurine, and 2g of the PeakO2 blend to power performance; then, you have all of the sensory components. Elevating and enhancing the energy and focus is 1.5g of tyrosine, 300mg of mucuna pruriens, 200mcg of huperzine, and a combined 425mg of caffeine, most coming from anhydrous and 75mg of more sustained Infinergy.
We also have to mention Rebel Nutrition has thrown AstraGin into Rebellion at an effective 50mg a serving to improve absorption and efficacy of the pre-workout. Overall, as mentioned, it's a well-put-together supplement, especially considering it's the brand's debut, and while there are ingredients for energy, focus, and performance, a lot of attention has been put on pumps, a side that should stand out when working out.
Rebel Nutrition doesn't appear to have its own online store, although it has already found and partnered with a reliable retailer specializing in sports nutrition in the one and only, Nutri Cartel. The well-known supplement store has Rebellion in stock and available for purchase at $54.95 for a tub of 20 maximum servings, and three flavors to choose from in Iced Tea Lemonade, Strawberry Pina Colada, and lastly, Rebels Punch.