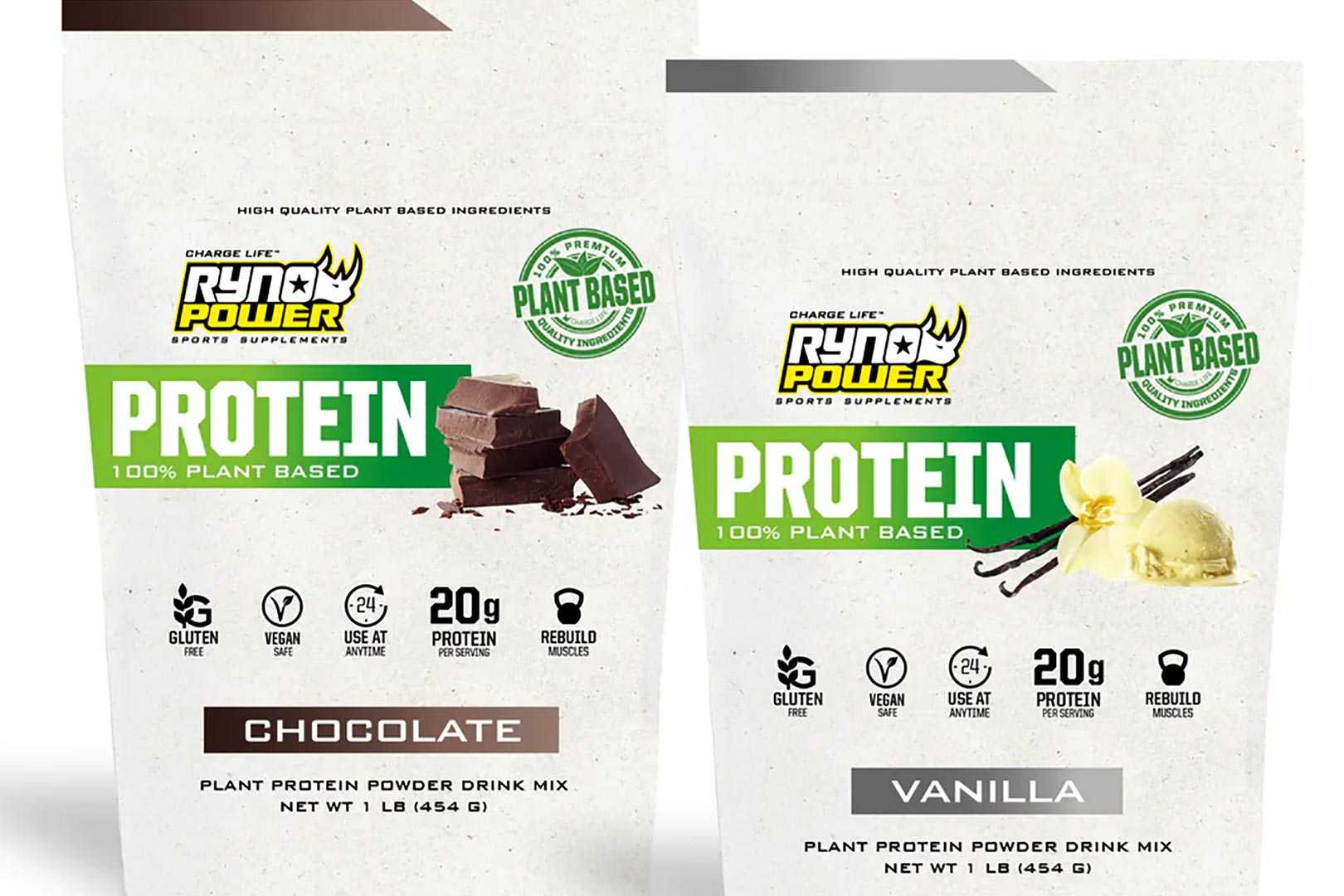 Ryno Power competes in many different sports nutrition categories these days, including one of the most popular and saturated out there in the world of protein powder. It has on-the-go protein bars available as well as the more common format of protein powder in the simply named Ryno Power Protein, powered by a blend of three different types of whey in whey concentrate, lean whey isolate, and premium hydrolyzed whey.
Ryno Power has recently expanded its presence in the protein space, welcoming a plant-based alternative to its already available Ryno Power Protein. The supplement is named Ryno Power Plant, and like the brand's first competitor in the category, it is a simple source of nutrition. Each serving of the product provides 20g of protein from pea, alongside a hefty 19g of carbohydrates, 7g of added sugar, 3.5g of fat, and 170 calories.
There are clearly a lot more carbohydrates in Ryno Power Plant than your typical vegan-friendly protein, enough to consider the supplement a meal replacement more than a protein powder. The protein and carbohydrates are practically even, with most plant-powered protein products we see here at Stack3d sitting around 5 to 10g, slightly more than a typical whey-based supplement, but nothing up in the realm of 19g like this one.
Ryno Power Plant is available straight from the brand's online store for the same exact price as a bag of the whey blend Ryno Power Protein at $29.95. The product does have quite a large serving size at 45g, so while the bag weighs the same as Ryno Power Protein at 1lb, Ryno Power Plant doesn't have anywhere near the same amount of servings at ten, and it comes in two traditional flavors with Chocolate and Vanilla.