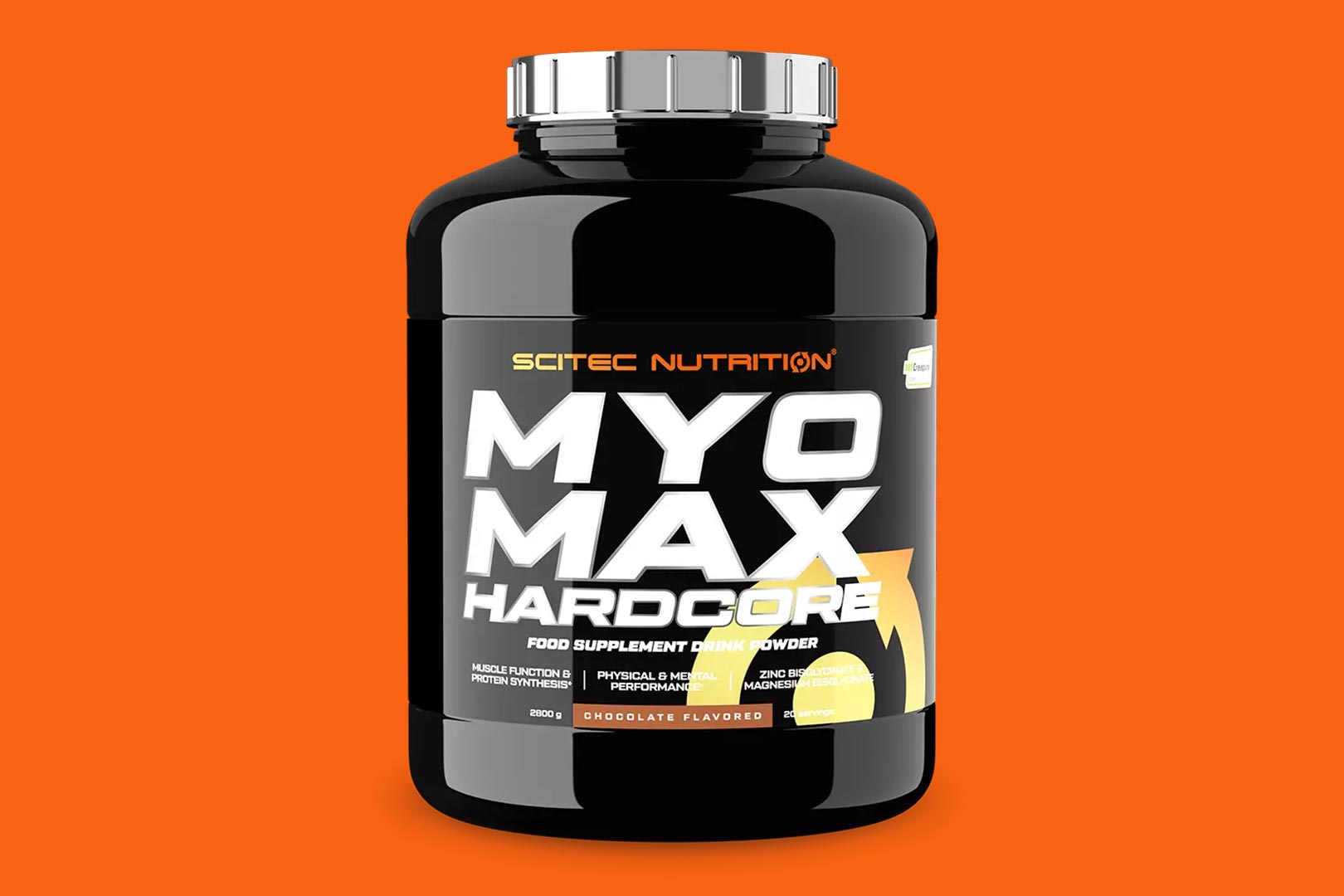 European giant Scitec Nutrition has resurrected, reworked, and relaunched one of its earlier established supplements in the advanced post-workout MyoMax Hardcore. The product continues the theme of its predecessors, bringing together a whole host of ingredients and sources to essentially give you everything you could want after an intense workout to support and improve recovery, strength, and muscle building.
The macro portion of Scitec Nutrition's MyoMax Hardcore is made up of 57g of protein from a blend of micellar casein and whey concentrate, an almost equal 64g of carbohydrates from mostly maltodextrin, Cluster Dextrin, and Palatinose, only 9.7g of that is sugar, 2.4g of fat, and 511 calories. Being an advanced post-workout, that is far from where the list of features ends for MyoMax Hardcore.
Alongside the nutrition, MyoMax Hardcore has enzymes to support digestion, 1.5g of the leucine metabolite HMB, the common testosterone booster avena sativa, 2g of beta-alanine to promote performance, and 3.4g of premium CreaPure creatine monohydrate. There is also a 9.5g blend of amino acids, and by the looks of things, they are counted towards the protein, as Scitec Nutrition outlines on the label that it only has 50g of casein and whey, which alone can't provide 57g of protein.
MyoMax Hardcore is out and available in the UK and Europe, and it'll certainly please longtime fans of Scitec Nutrition, especially those that were familiar with or used the loaded post-workout in the past. The price of the supplement from the brand's online store is on the high side at €64.90 (70.42 USD) for a tub of 20 servings in a lone Chocolate flavor, but keep in mind there is a lot in those servings.