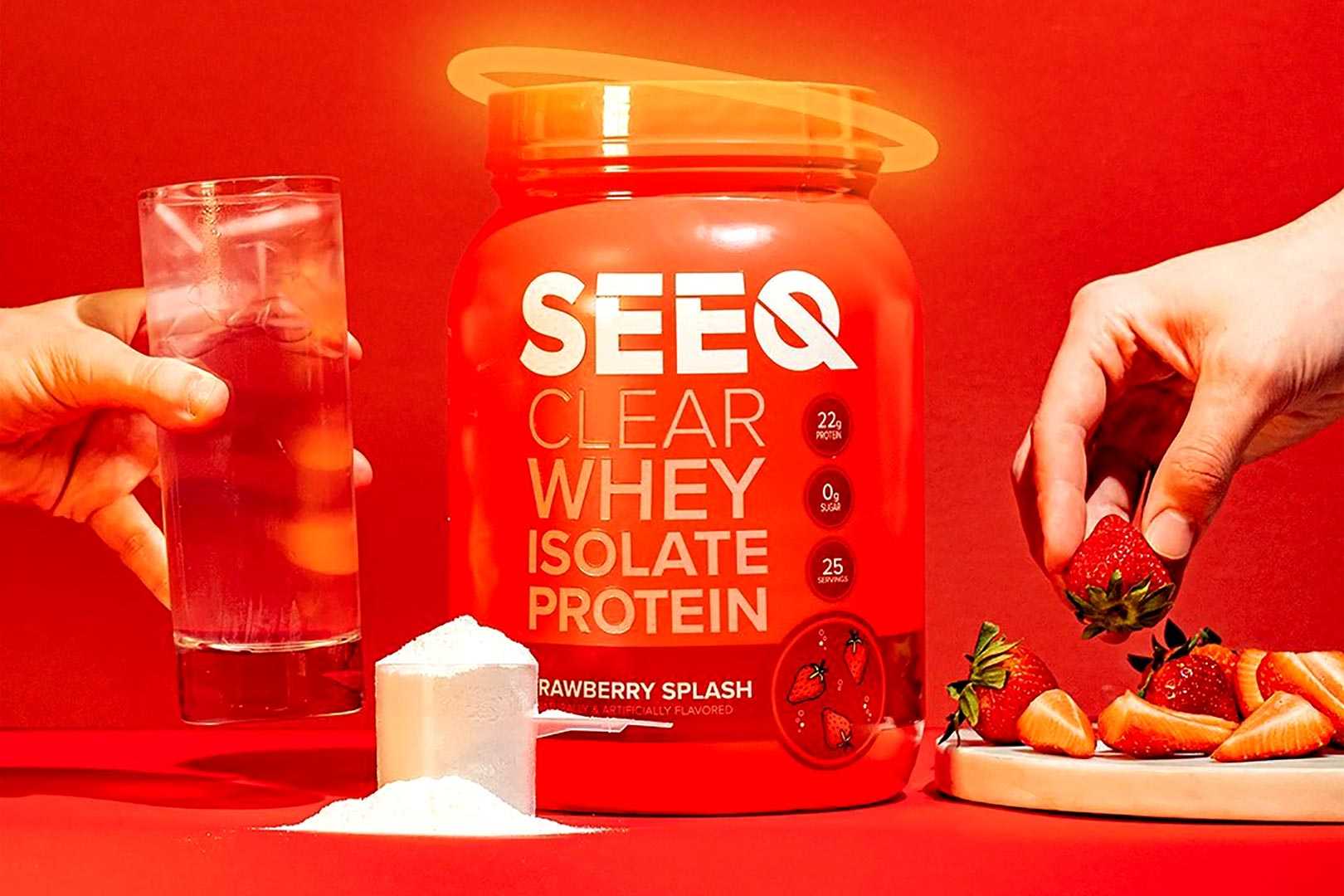 The successful and impressively popular protein specialist SEEQ has built quite the name for itself off of the one signature supplement in the clear, fruity, and refreshing protein powder Clear Whey Isolate Protein. It is a lean protein-packed product providing 22g of protein, all from premium whey isolate with only a gram of carbohydrates, no fat, 100 calories, and a great selection of flavors, although that menu has just shrunk.
The colorful brand has announced that it's discontinued not only one of its few flavors fans have to choose from for Clear Whey Isolate Protein but the first flavor the supplement was ever available in. While Tropical Punch, Mango Pineapple, and Blue Razz Freeze will remain on the menu of SEEQ's protein powder, the sweet Strawberry Splash has been dropped, and if you head to seeq.com, you'll see it's run out of stock.
While it isn't great news for fans of SEEQ and its protein powder Clear Whey Isolate Protein, especially if Strawberry Splash was a flavor you regularly used, the brand has paired some good with the bad, saying it's shrinking its selection to make room for some completely new flavors, and one of those sounds like it's right around the corner.