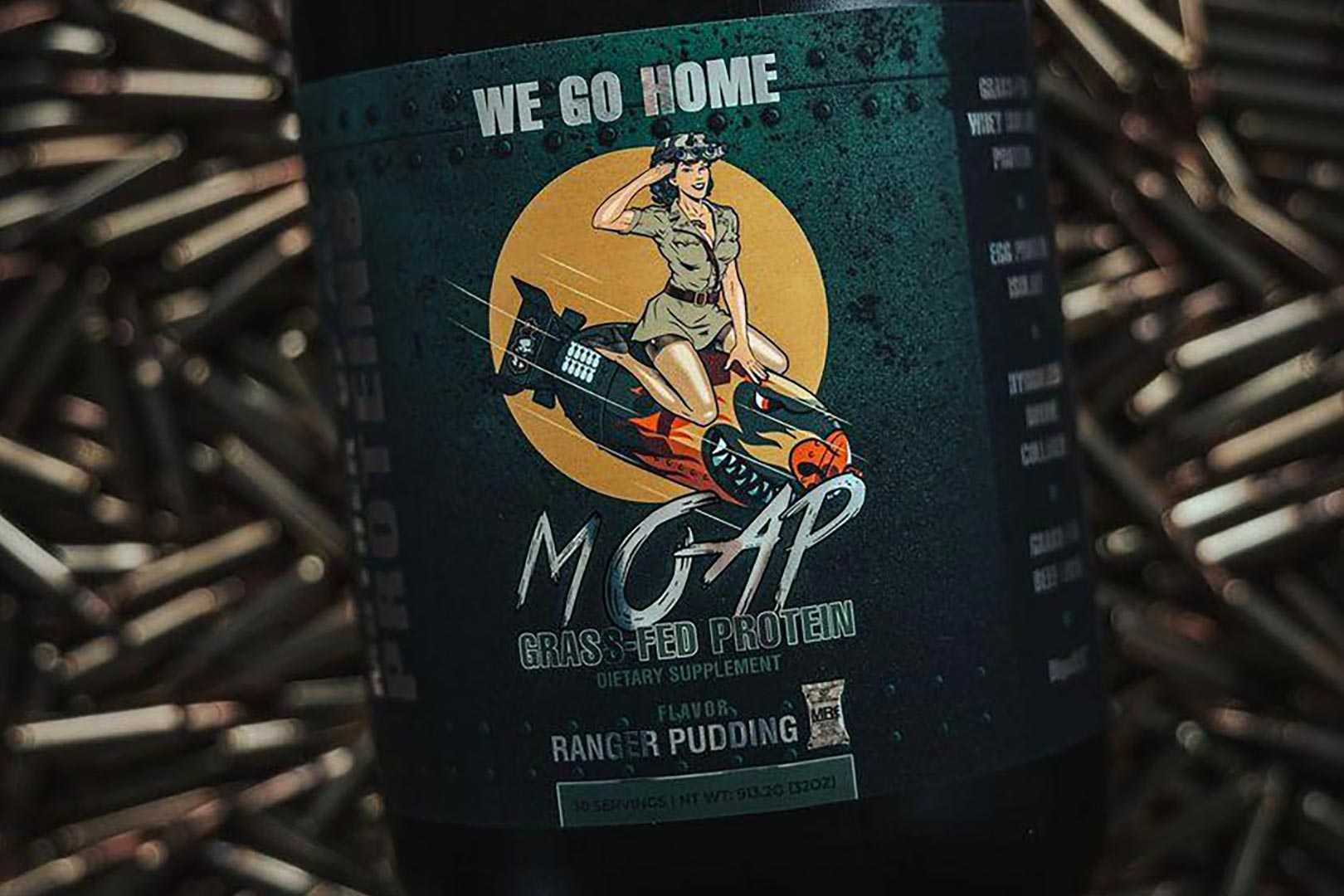 A couple of months ago, you may remember the still relatively new and growing sports nutrition brand, We Go Home, teased the coming of a protein powder, although it only confirmed the category. It did not reveal any specific details about the supplement, but in preparation for its arrival at the end of next week, we have all you need to know about what is officially titled MOAP, which stands for Mother Of All Proteins.
We Go Home's MOAP is a grass-fed protein powder, although this is not strictly whey-based like most grass-fed products of this type. The supplement actually relies on a variety of sources in grass-fed whey isolate, transparently dosed at 13g, hydrolyzed bovine collagen at 12g, then 3g of egg white isolate. They combine for a solid 25g of protein per serving, under a gram of fat and carbohydrates, and 100 calories.
To make MOAP stand out even further, We Go Home has also thrown in 125mg of grass-fed beef liver powder, and to support and improve digestion, the premium enzyme blend, DigeZyme. As mentioned, the intriguing MOAP is going live at the end of next week — Thursday for VIPs and Friday for everyone else — in tubs of 30 servings at $64.95 with two tastes to choose from in Ranger Pudding and French Vanilla.