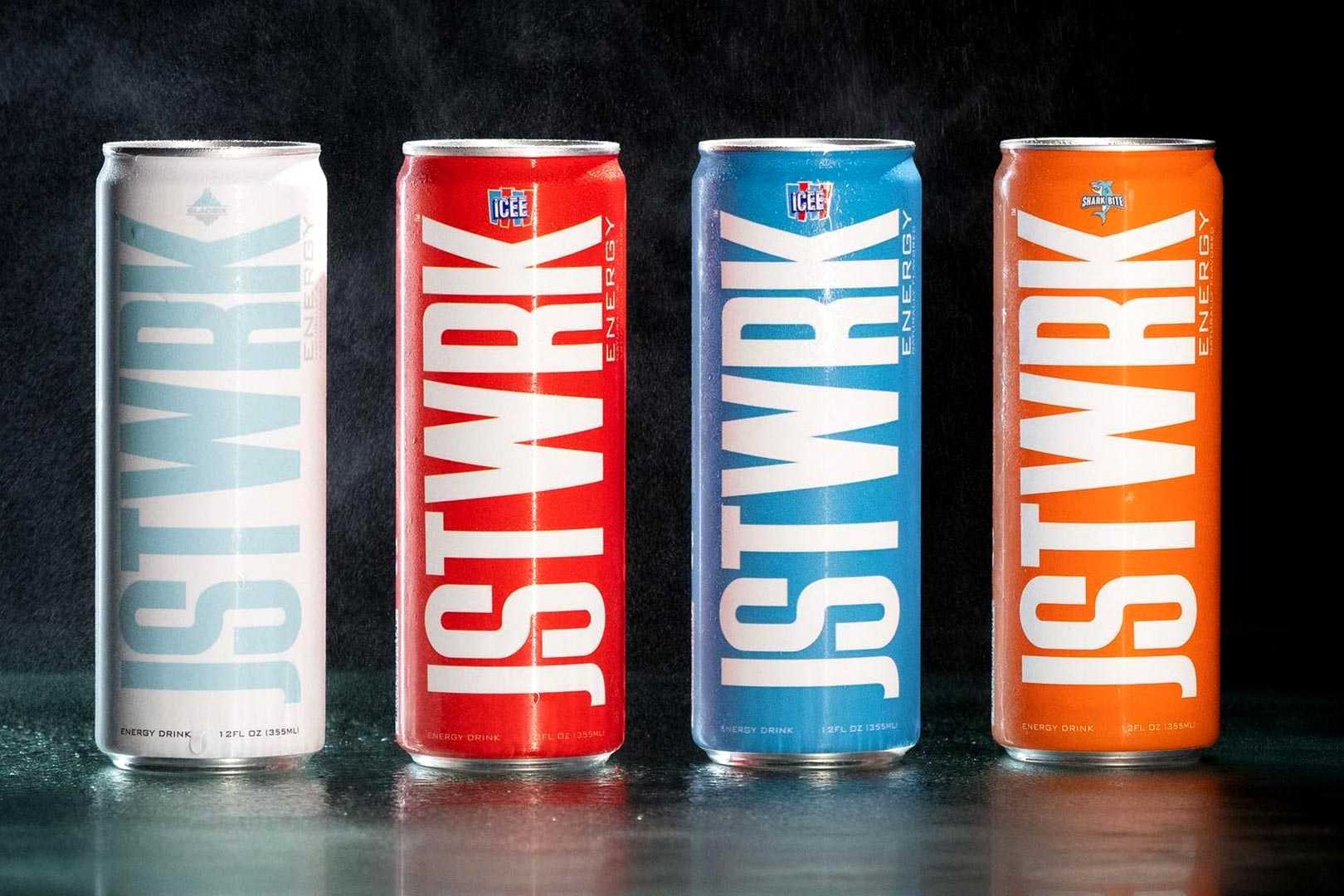 Axe and Sledge has shared a complete look at its upcoming energy drink debut and precisely when everyone is going to be able to get their hands on the beverage. Just Work Energy is the product on the way from Seth Feroce's brand, or more officially spelled JST WRK Energy. The formula is relatively straightforward from what we know, with a moderate 200mg of caffeine to increase and enhance energy.
Axe and Sledge's JST WRK energy drink also keeps things clean on the nutrition side with no sugar or carbohydrates, and zero calories in its slim and sleek 12oz can. You can see what the product looks like in the image above, a far clearer picture than what we had last week. The beverage is due to debut in four flavors with Shark Bite, Glacier, and the authentic collaborations, ICEE Cherry and Blue Raspberry.
When it comes to taste, Seth Feroce's Axe and Sledge has never had trouble delivering a great experience, so we have high hopes for JST WRK Energy, although in saying that, the competition standard has been raised due to the recent surge in new entries. The JST WRK energy drink will be going live in just shy of two weeks on Tuesday the 14th of this month at precisely 8 PM Eastern at axeandsledge.com.