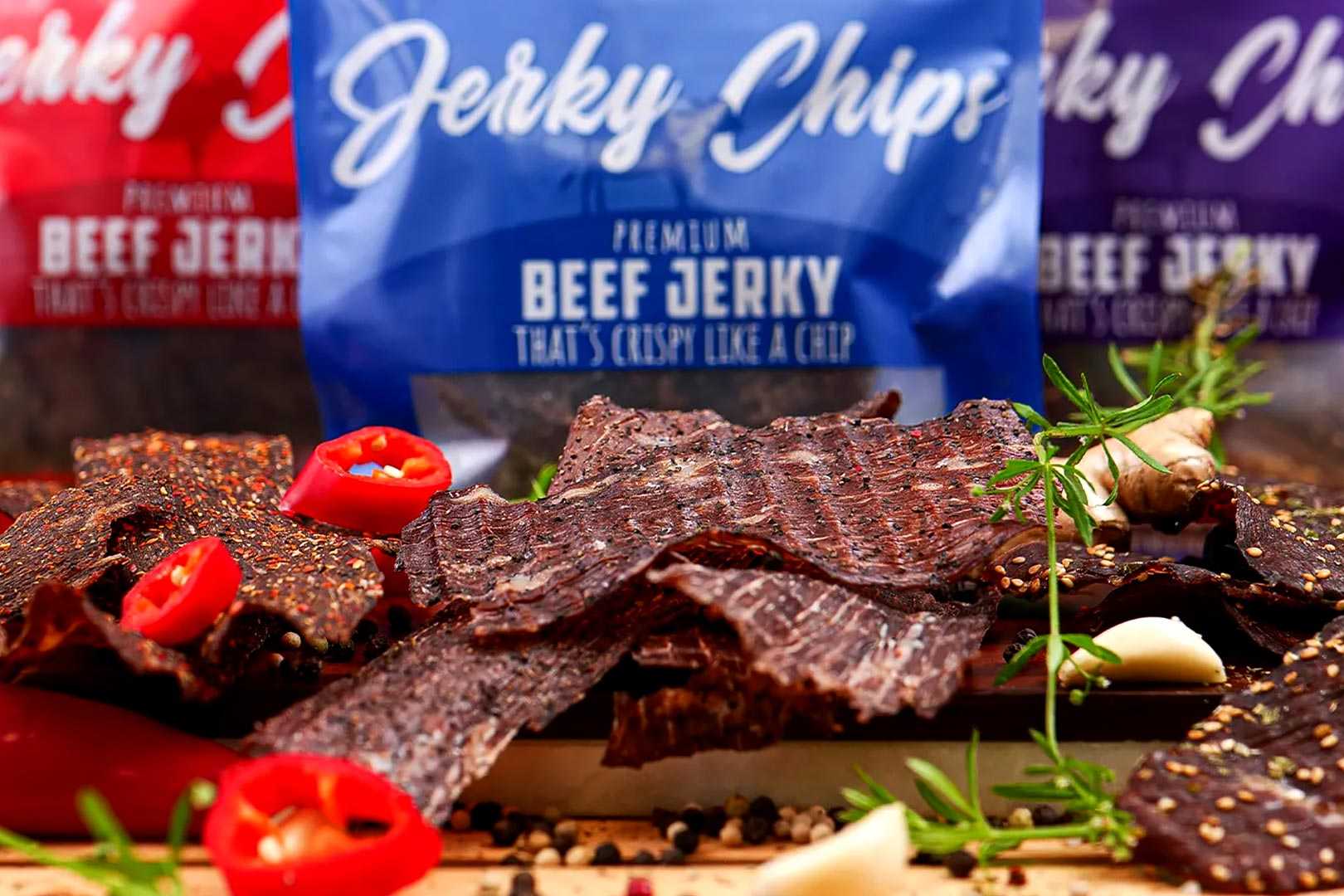 The team at Wicked Cutz, a meat snack brand from legendary IFBB Pro bodybuilder Branch Warren, has come out with a completely new type of product for its many fans and followers that's the perfect replacement for the familiar potato chips. The functional brand has created Jerky Chips, taking its original and enjoyable protein-packed jerky and turning it into a thin and crispy snack that's also made from lean and premium beef.
Wicked Cutz' Jerky Chips have nutrition profiles that vary quite a bit from flavor to flavor, of which there are three in Korean BBQ, Cracked Pepper, and Roasted Red Pepper. The macros include 14 to 28g of protein a bag, one to 12g of carbohydrates, 2.5 to 4g of fat, and calories between 120 and 140. The Cracked Pepper is the most impressive flavor of the lot, with the most protein and least carbohydrates, at 28g to a single gram of carbs.
There are only limited numbers available of the convenient, on-the-go, crispy Jerky Chips, so be sure to hit the Wicked Cutz website sooner rather than later, where all flavors are currently in stock. The product is somewhat pricey with a single bag at $8.99, a bundle of four bags at $8.09 each, eight working out to $7.28 a piece, and for those that want to try the whole family, there is a three-pack with a bag of each flavor at $8.09 per bag.