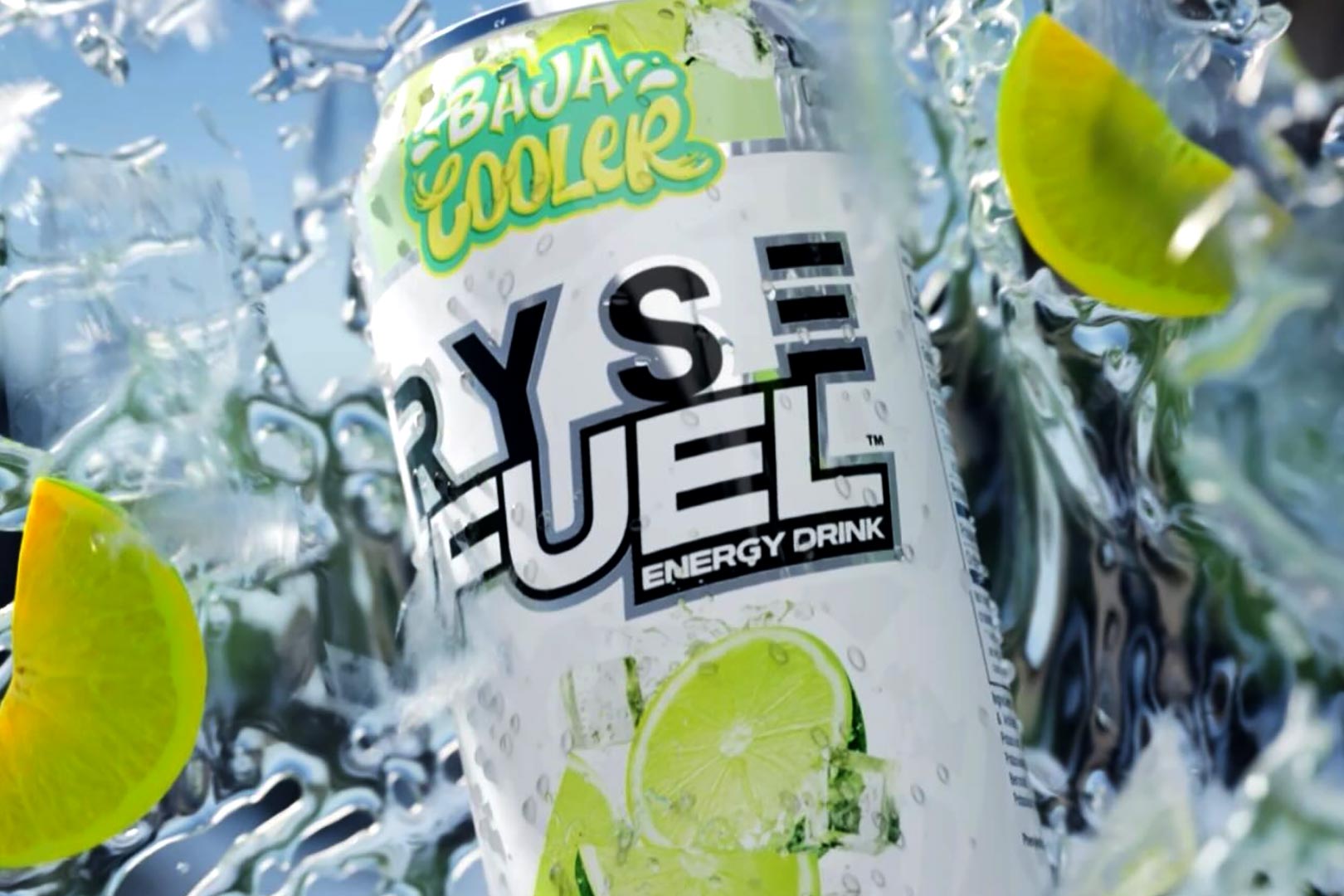 RYSE had an absolutely enormous year in 2022, dropping several products, introducing some powerhouse supplements, entering the incredibly competitive energy drink space, and making its way into the giant retailer Walmart. The successful brand's energy drink RYSE Fuel was recently rebranded, repositioning several of the beverage's key details, including the name, so that it now reads horizontally and is visible in a cooler.
Another small but notable change to RYSE's tasty and caffeinated energy drink has been rolled out, which is not quite as significant as its complete rebrand but worth knowing for those that regularly purchase the product. One of the first non-collaboration flavors the brand released for RYSE Fuel was the citrusy lime recipe, Baja Burst, although that is no longer the title moving forward, as the brand has changed it slightly to Baja Cooler.
Everything about the originally Baja Burst RYSE Fuel has remained the same for Baja Cooler, from the main ingredients driving the energizing experience to the clean nutrition of no sugar and zero calories. The taste inside is also exactly the same, featuring an identical sweet and refreshing lime-based flavor; it is purely a renaming, not anything new or different.