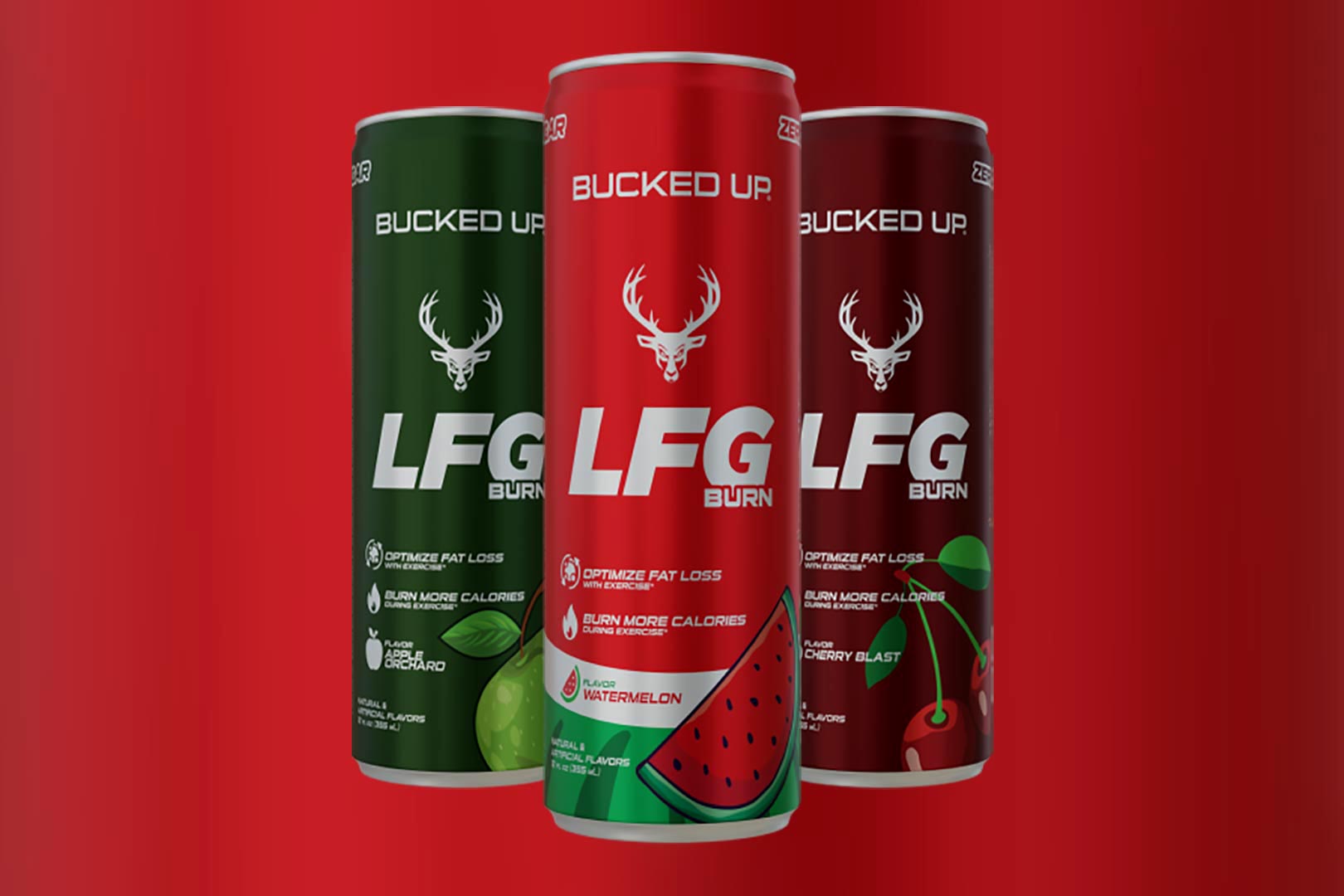 Bucked Up already had a foot in the energy drink space, and it has been that way for some time with the simply named Bucked Up Energy, available in many different flavors as well as a lower caffeine variant. The hugely popular and widely distributed brand has now put together another carbonated beverage, separate from Bucked Up Energy, although somewhat familiar to fans as it's based on one of its pre-workouts.
LFG Burn is Bucked Up's hybrid pre-workout, combining energy, thermogenic, muscle pump, and performance ingredients into one supplement. The brand has turned LFG Burn into a beverage also named LFG Burn or referred to by Bucked Up as LFG Energy and taken the same approach as the original. The multi-benefit drink combines pre-workout components as well as the same fat-burning highlights as the powder product.
Bucked Up's LFG Burn drink or LFG Energy comes with n-acetyl-l-tyrosine and AlphaSize alpha-GPC for mental focus, theanine, huperzine A, and the premium thermogenic and weight loss ingredients, Paradoxine grains of paradise and the effective Mitoburn. The brand doesn't list what the dosages of any of those are like it does on the supplement, but they are lower on the beverage's ingredient list than the energizing caffeine, which is in there at 160mg, meaning all of those components are under 160mg.
There are some weight loss-supporting energy drinks on the market, although we don't know of any that include the variety of premium ingredients that Bucked Up has squeezed into LFG Energy. You can grab the brand's newest beverage straight from its website at $29.99 for a case of a dozen cans in three flavors, Cherry Blast, Apple Orchard, and Watermelon, all of which have absolutely no sugar and zero calories.