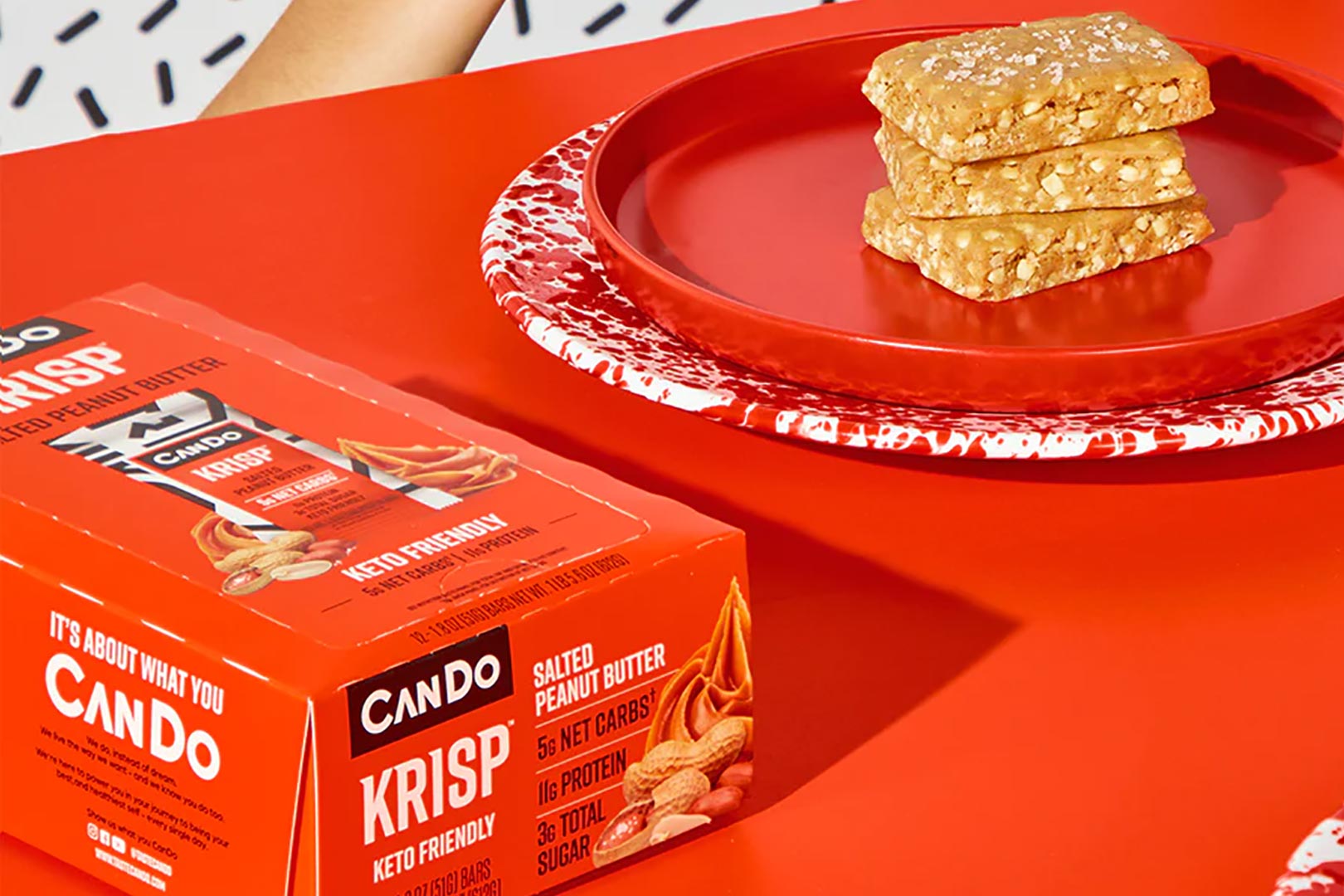 Snack brand CanDo makes a delicious keto-friendly bar called Krisp, and it is one of the easiest-to-eat, high-protein, low-net-carbohydrate products out there. It has an unforgettably unique consistency that simply crunches and crumbles with each bite, and the flavors mixed in make it all the more enjoyable. The best part about CanDo's Krisp is it comes in a great selection of flavors, and this month it is welcoming yet another.
If you visit CanDo's direct-to-consumer online store over at tsatecando.com, you'll find its signature keto-friendly snack with an extra option to choose from for its original, dairy-based variant, not the plant-based alternative. The new taste going alongside the likes of Chocolate Raspberry and Chocolate Mint, is a sweet and salty Salted Peanut made with peanuts, dairy protein crisps, cocoa butter, erythritol, and more.
The nutrition profile on CanDo's Salted Peanut Krisp bar includes 11g of protein, a typically high, keto-style fat count of 17g, 5g of net carbohydrates with 3g of it sugar, and a calorie count of 230. As mentioned, you can find and purchase the brand's newest flavor creation on its website, where a box of a dozen bars is $35.99, and while that is higher than most protein bars, the product makes up for it in taste.