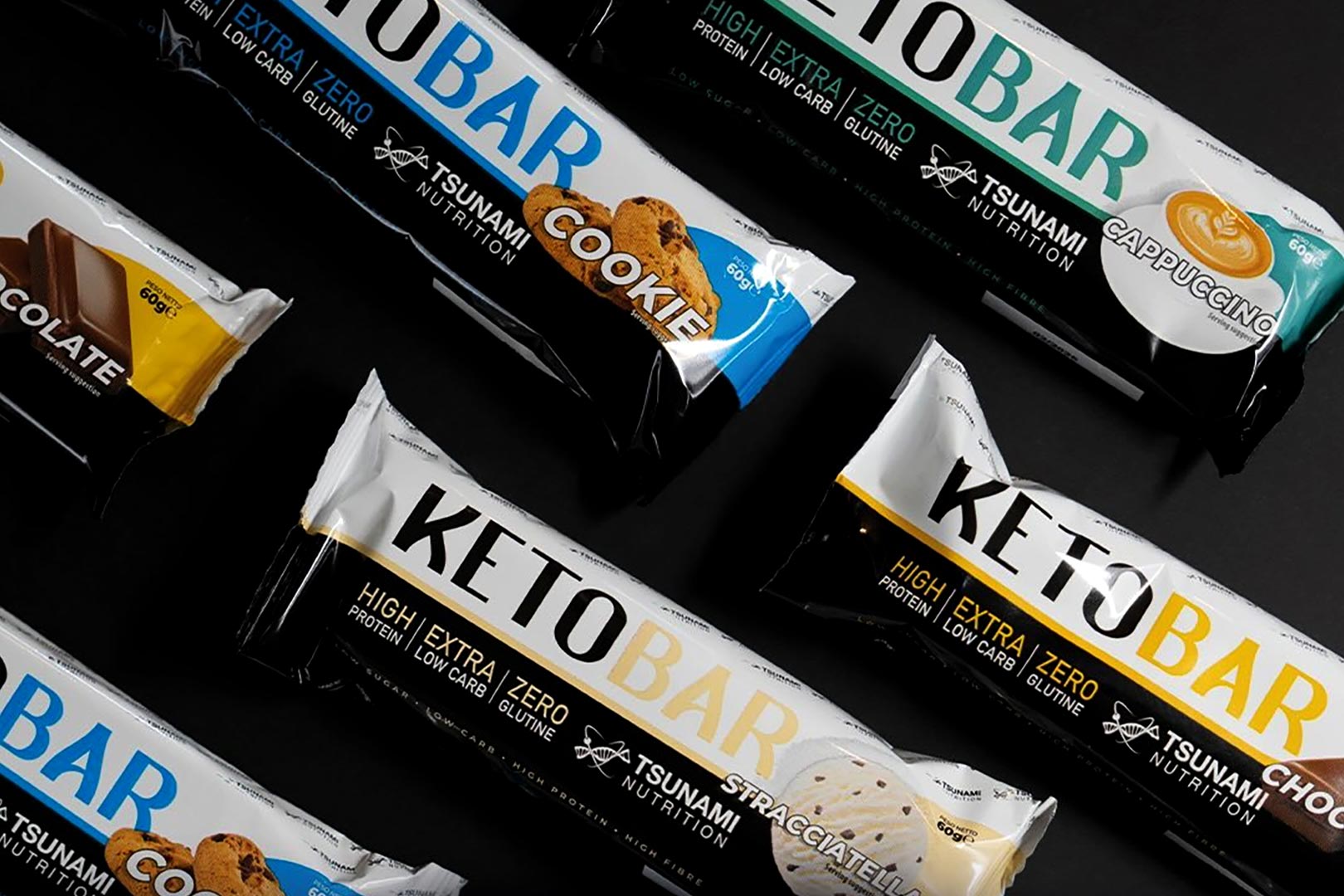 The ever-busy Tsunami Nutrition in Italy has a new functional food out this month called the Keto Bar, and with a name like that, you could probably guess the kind of nutrition profile you get from the drop. It is a convenient on-the-go snack featuring a keto-friendly mix of macros, which typically involves moderate to high protein, light and low carbohydrates, and high fat, and that is precisely what you get in Keto Bar.
Tsunami Nutrition's Keto Bar features a dense and doughy main body filled with crispy and crunchy pieces, all covered in rich chocolate. As for nutrition, you get a solid level of protein at 19g, a moderate level of fat at 7g, and the carbohydrates are indeed low at 5.1g with just 2.7g of that sugar, combining for 195 calories. It's not as high in fat or low in protein as traditional keto offerings, but most importantly, it keeps the carbs to a minimum.
Like with most products Tsunami Nutrition brings to market, Keto Bar has a strong selection of flavors right out of the gate, five to be exact, all featuring that build mentioned earlier and a similarly balanced nutrition profile. The flavors are Chocolate Chip, Cookies, Salted Caramel, straightforward Chocolate, and Cappuccino, and they'll cost you €2.50 (2.68 USD) a piece or the same value for a box of 24 at €60 at tsunaminutrition.it.