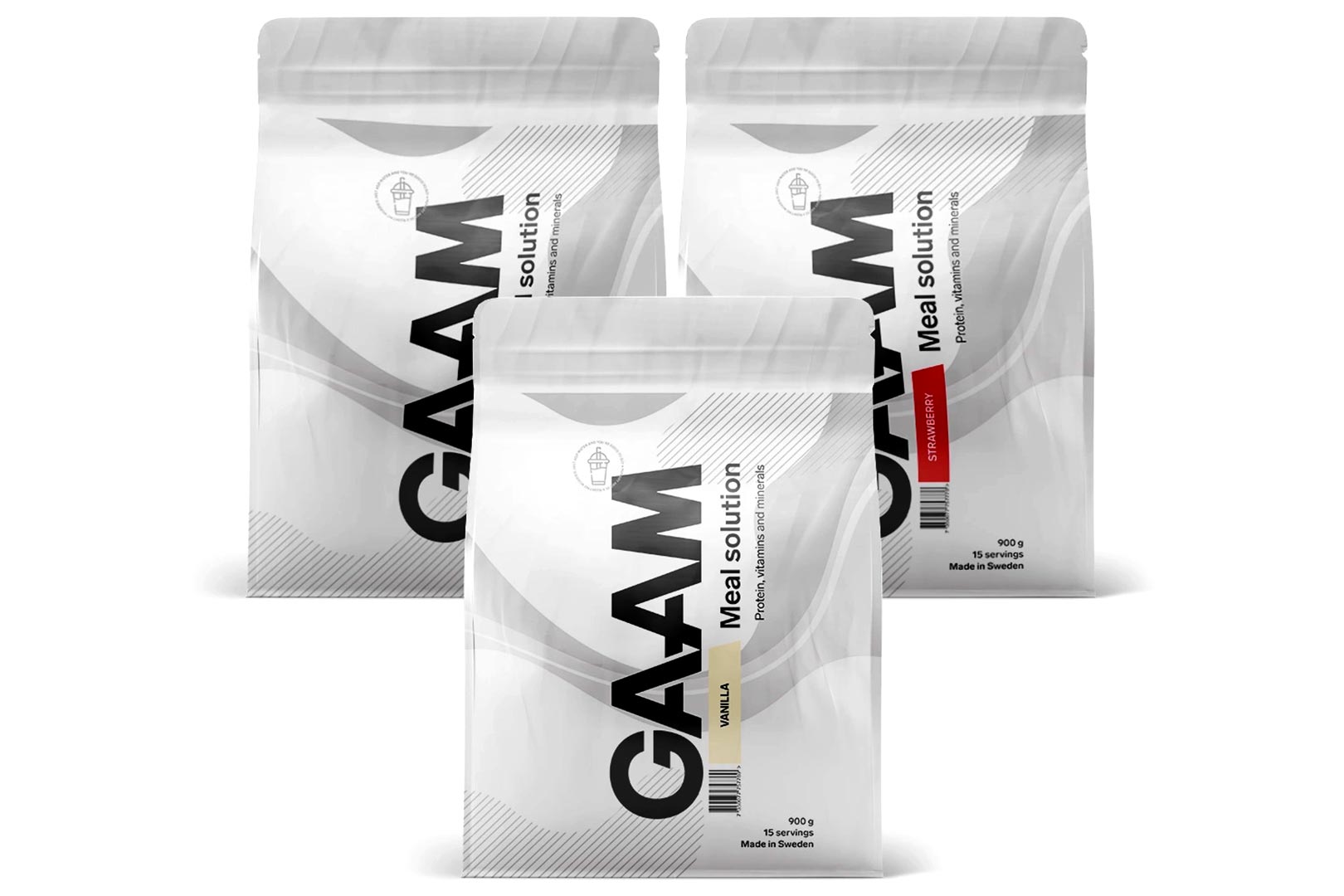 Proteinbolaget's house brand GAAM Nutrition is relentless when it comes to filling out its line of sports nutrition supplements. It frequently adds to its catalog with all sorts of different products, although just as often, it releases flavor extensions for some of its popular items that are already available. As we move through April, the brand is adding another supplement in the area of nutrition with the balanced GAAM Meal Solution.
The latest product from the retailer and brand is indeed a nutritious meal replacement to go alongside its many protein powders and carbohydrate sources. GAAM Meal Solution is relatively straightforward, with a well-rounded nutrition profile including 21g of protein from whey concentrate. The carbohydrates come in a little higher at 26g from maltodextrin, 3.3g of fat, and 226 calories in Chocolate, Vanilla, and Strawberry flavors.
Proteinbolaget and GAAM Nutrition clearly haven't relied on any premium sources of protein and carbohydrates, going with the more common whey concentrate and maltodextrin, although it is worth noting the supplement also has added vitamins and minerals for general health. GAAM Meal Solution is available from the retailer starting at 299 kr (28.55 USD) for a bag of 15 servings and as low as 283 kr (27.02 USD) each for three.