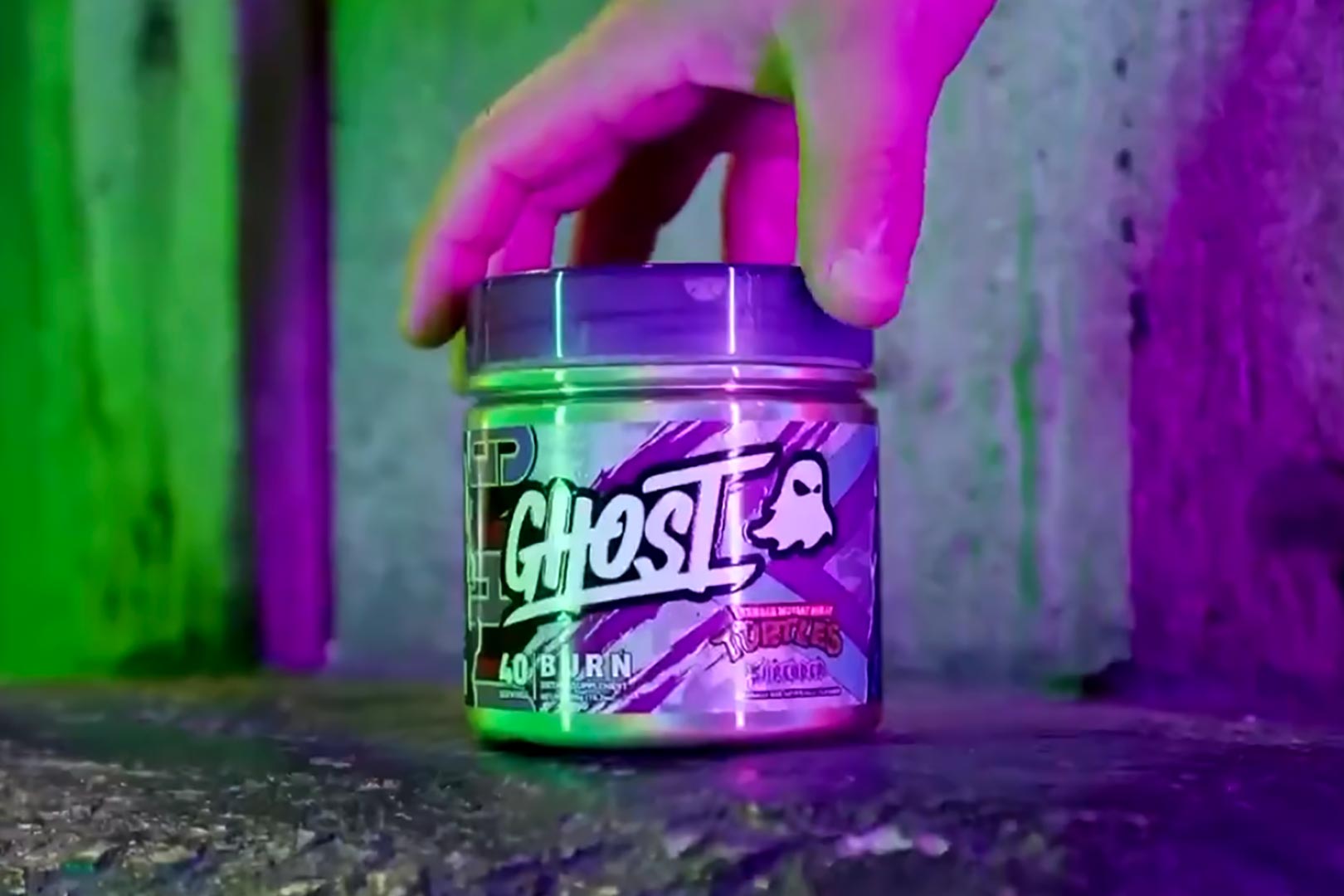 One of the most well-put-together collaborations we've seen to date, purely because of how extensive it was and, of course, the pop culture it involved, was Ghost's partnership with the Teenage Mutant Ninja Turtles. The lifestyle supplement company came together with the turtles to create a special edition flavor called Ooze for Ghost Legend, Pump, Gamer, and Gamer Non-Stim, and each was themed around one of the turtles.
Ghost debuted its Teenage Mutant Ninja Turtles collaboration around this time last year, and now one year later, the brand is partnering with the Turtles once again for a second turn in TMNT V2. Like last year, it will involve a special edition Turtles-themed flavor for separate Ghost supplements, including the likes of the stimulant-free pump pre-workout Ghost Pump, and the top-rated and reliably effective fat burner Ghost Burn.
While there are similarities between Ghost's first Teenage Mutant Ninja Turtles collaboration and the second, there are some key differences. The collection is going to involve a completely new flavor called Shredder, specifically for the brand's top-rated weight loss competitor Ghost Burn. Shredder is, of course, the Turtles' nemesis, and it's a great flavor name for the fat burner, tying in nicely with its ability to help you get shredded.
From what we can tell, the Shredder flavor won't be what you get for all of the other supplements in TMNT V2. Ghost's more extreme pre-workout Ghost Legend All Out is going to be in the lineup this time around and in last year's Ooze flavor. Ghost Pump, Gamer, and Gamer Non-Stim are also in the mix again, and by the looks of things, they're coming in the Ooze flavor, meaning you'll only be able to experience Shredder through Ghost Burn.
More details should be revealed in the coming weeks as we head towards the launch of Ghost and the Teenage Mutant Ninja Turtles' follow-up collaboration collection. The past Brand Of The Year and Brand Of The Decade winner will be releasing all five of the supplements in their special edition flavor in precisely two weeks on Thursday the 26th of this month at midday Central Time through Ghost's online store and mobile app.