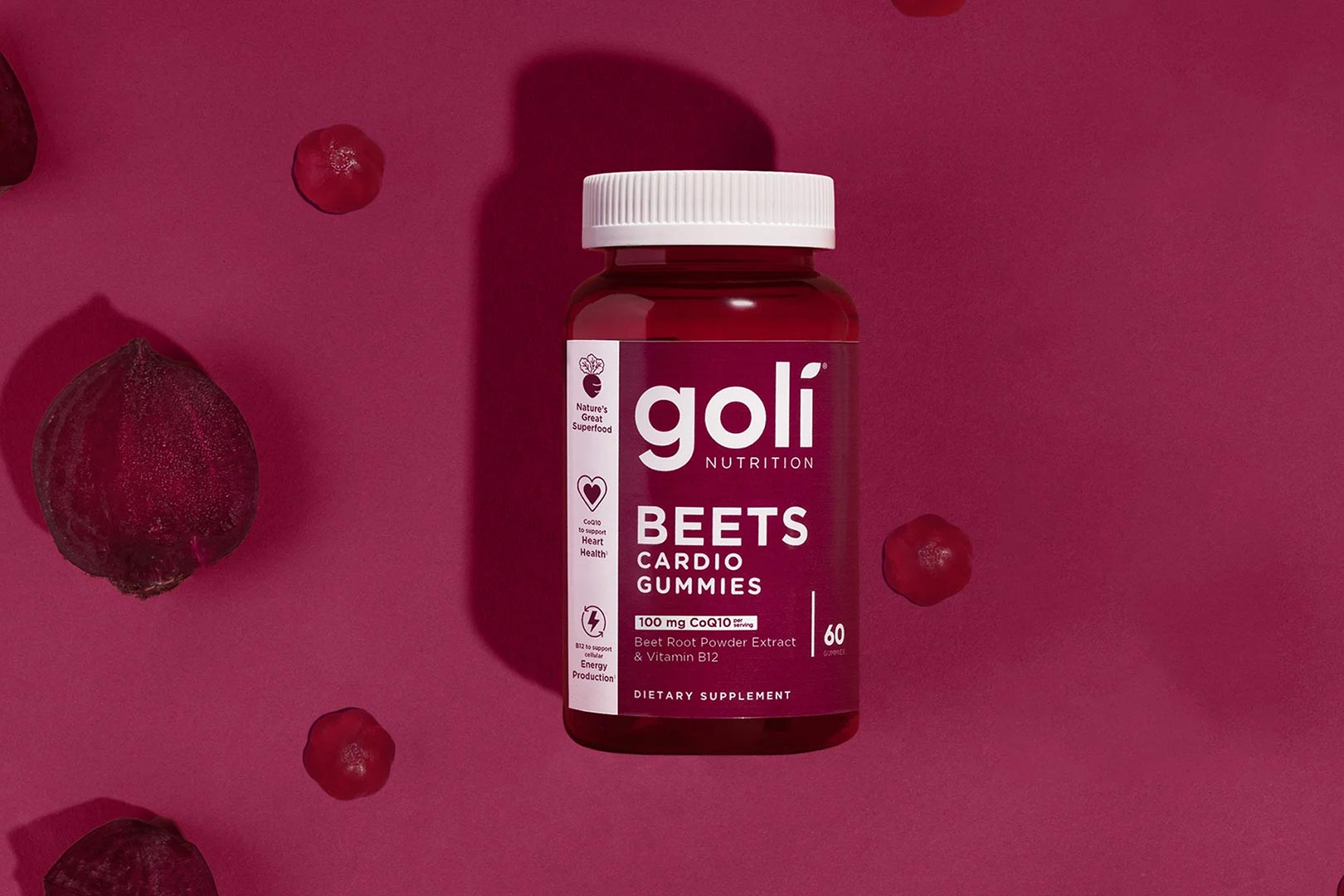 Gummy specialist Goli Nutrition already released two supplements in the first few months of the year, one of those being an industry-first in the self-explanatory Pre+Post+Probiotics. The hugely popular active nutrition company is back again with another all-new product, although there is a catch with this one, as you can't simply visit goli.com and purchase it alongside the many other gummy supplements Goli has available.
The latest tasty gummy creation from Goli Nutrition is Beets Cardio Gummies, a beetroot-based supplement featuring 200mg of the title ingredient alongside 100mg of coQ10 and vitamin B12. The product wants to help support cellular and cardiovascular health in that always-enjoyable format of sweet and chewy gummies. Those dosages mentioned come in a serving of two gummies with the usual 30 a bottle.
Typically you would go to goli.com to purchase the latest supplement from Goli Nutrition, although when it comes to Beets Cardio Gummies, that isn't the case. This product is not available for purchase directly from the brand's website; it is exclusive to the retail giant Target. The company's online store already has Goli Beets Cardio Gummies in stock at a reasonable $14.99, which is cheaper than any other gummy at goli.com.