Jacked Factory recently jumped on the premium pre-workout trend with a more advanced alternative to its many other Nitrosurge-named supplements with the packed-out Nitrosurge Max. It includes the likes of AlphaSize alpha-GPC at 300mg, a maximum 1.6g of NooLVL, a solid 2g of tyrosine, and 350mg of natural caffeine. The reputable brand is taking that approach to another category and essentially creating a Max Series.
Jacked Factory has announced Burn XT Max, where similar to Nitrosurge versus Nitrosurge Max, you get a more complex, comprehensive, and advanced formula to support the main cause of the original supplement, which in this case, is burning fat. The brand has built the Max Series spin-off to increase and enhance energy, support metabolism and appetite control, and, of course, help and improve overall weight loss.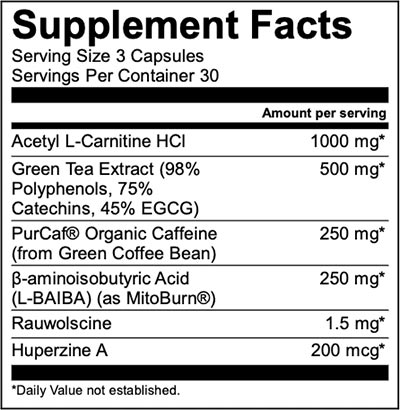 The ingredients and dosages behind Jacked Factory's latest advanced fat burner in Burn XT Max are half a gram of green tea, a gram of acetyl-l-carnitine, 200mcg of huperzine A, and 1.5mg of the intense alpha yohimbine. The last two components in the supplement are both premium compounds in PurCaf natural caffeine at 250mg to take care of the energy effect, and the proven and popular MitoBurn also at 250mg a serving.
When it comes to cost, Burn XT Max has been positioned a little below Jacked Factory's Black Series Burn XT and a bit above its other weight loss products like Burn XT, Lean XT, and Lean PM at $39.99 for a bottle of 30 servings. The supplement comes in capsule format with a total of 30 servings, enough to supply you for a typical month, and a serving is three capsules, so you can spread itacross the day for longer energy.