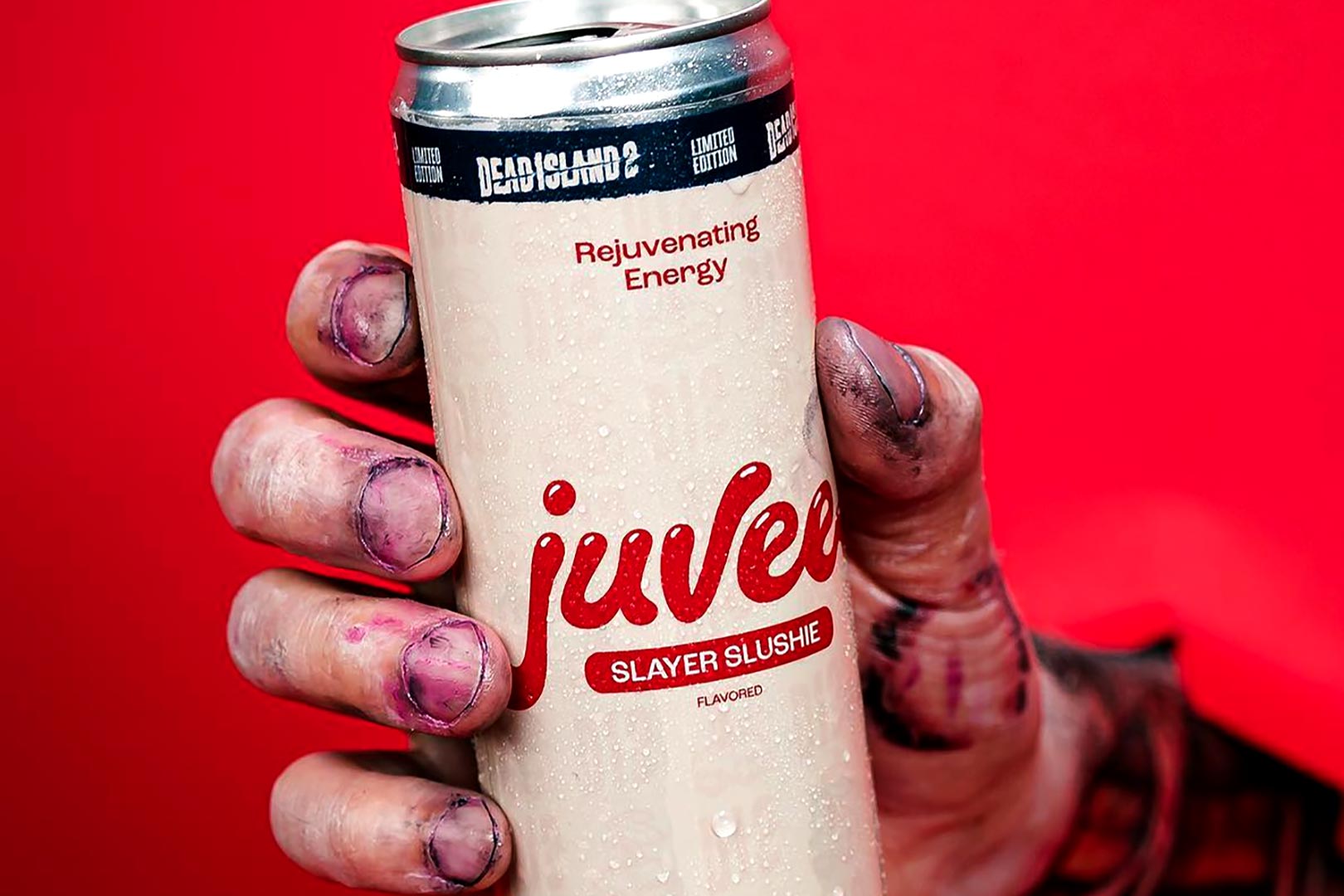 It was only last month that we saw the energy drink brand Juvee from gamer Nadeshot add a new flavor to the menu of its signature beverage in Blue Raspberry, joining Kiwi Strawberry, Tropical Crush, and Watermelon Lime. The growing company has followed up Blue Raspberry this month with another flavor creation, although this one is slightly more interesting as it's not a simple and straightforward flavor extension.
Nadeshot's Juvee has introduced a flavor called Slayer Slushie, and it's been given that name because it has been put together in partnership with the successful zombie-killing sequel video game Dead Island 2. That title officially launches tomorrow, so the Slayer Slushie Juvee energy drink has been timed well. For those wondering what kind of taste you get from the product, Slayer Slushie is described as a cherry taste with a twist.
Starting tomorrow, in line with the launch of the sequel itself — Dead Island 2 — Juvee's authentic flavor collaboration will be available for purchase for a limited time from the convenient grocery delivery app, Go Puff. While that is the one place you can purchase Dead Island 2's Slayer Slushie flavor beginning tomorrow, there will be a larger option in about a week, on the 28th, when the energy drink goes live on Amazon.