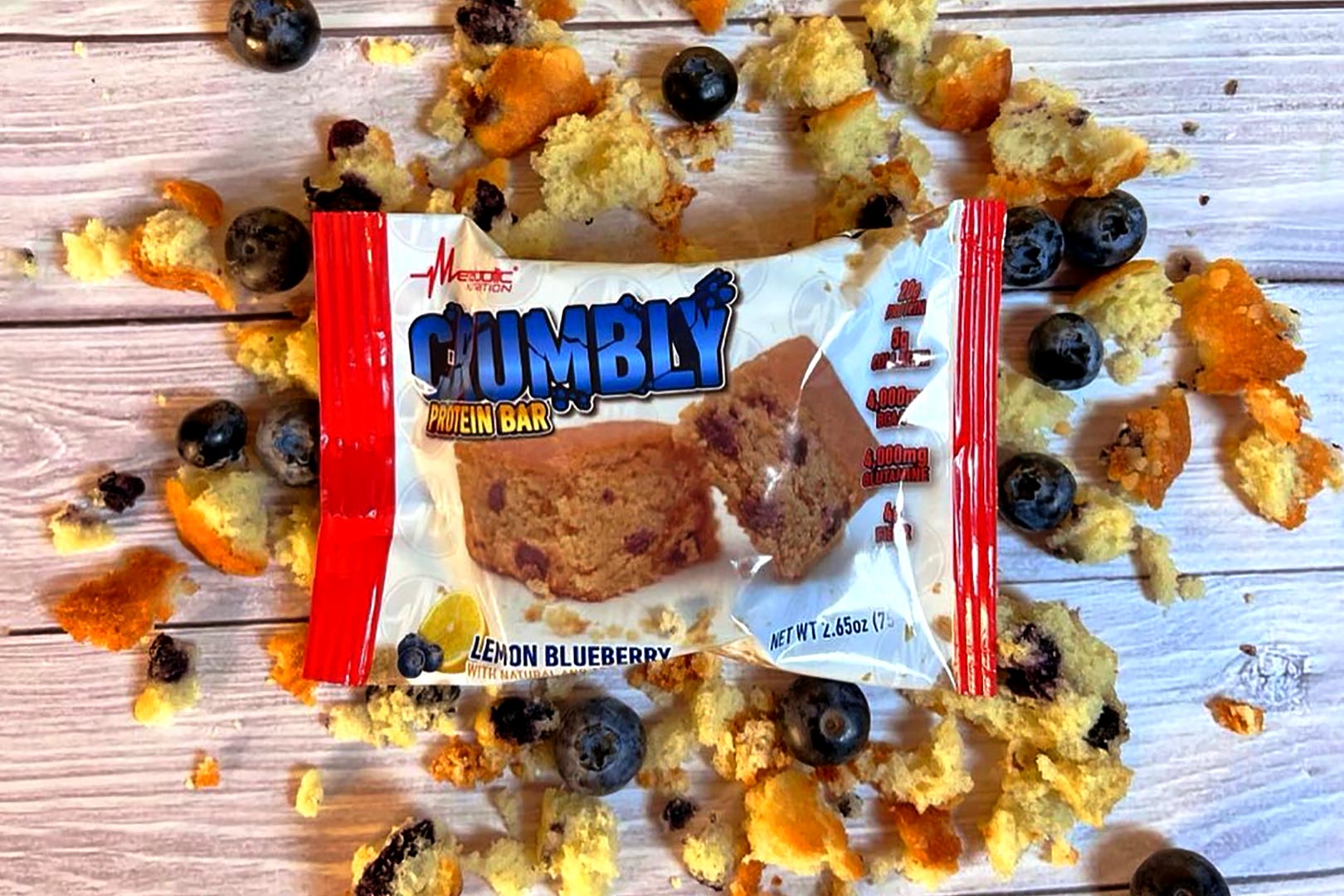 Metabolic Nutrition has been around for an incredibly long amount of time, dating way back to the DMAA era, where it made a name for itself with its original high-powered fat burner Synedrex. The brand has pumped out many different supplements since then, although for as long as we can remember, it hasn't dipped its toes in the world of functional food but that is about to change and sometime very soon.
Metabolic Nutrition has announced an edible item that it has coming down the pipeline in the Crumbly Protein Bar, which looks as though it's along the same lines as some of the brownie items already out there, like Alpha Prime's Protein Brownie, Bowmar's Protein Brownie, and 321 Glo's Collagen Brownie. Similar to all of those products mentioned, the Crumbly Protein Bar is made with a good amount of collagen at 5g a piece.
An entire Crumbly Protein Bar from Metabolic Nutrition will have 20g of protein with reasonable numbers throughout the rest of its nutrition profile, and also, judging by the picture, it'll have some tasty pieces inside. There will be a good amount of flavors when the product makes its debut, with the above picture featuring Lemon Blueberry, and there are three other options in Snickerdoodle, Chocolate Chip, and Double Chocolate.
Metabolic Nutrition's sweet, crumbly, and collagen-infused Crumbly Protein Bar will be making its way to stores shortly, as well as presumably the brand's own online store at metabolicnutrition.com. Another interesting note is there will be something for those that want to try the entire lineup without buying a box in a variety pack, with three each of Snickerdoodle, Double Chocolate, Lemon Blueberry, and Chocolate Chip.