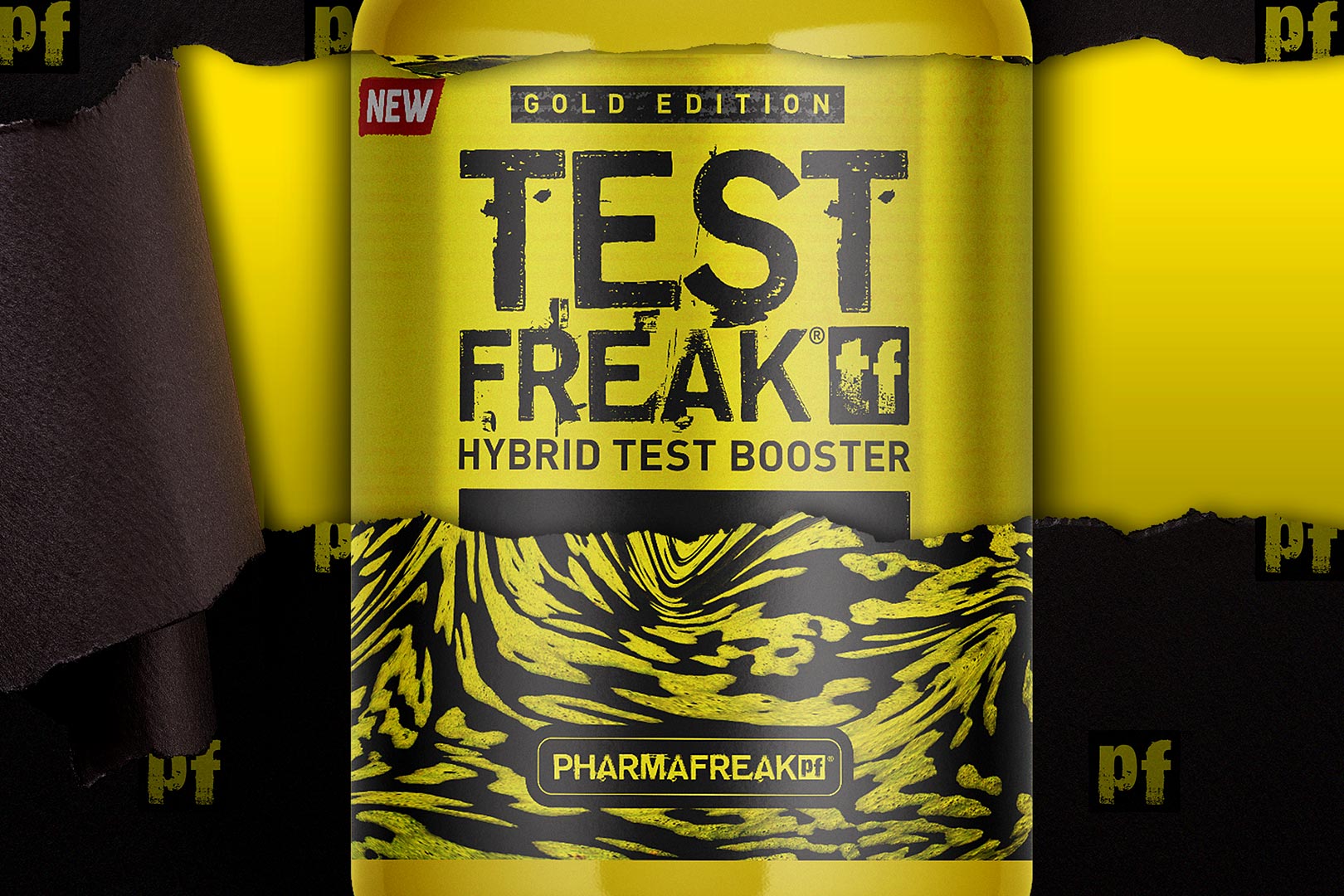 The first Gold Edition supplement Pharmafreak came out with was Anabolic Freak Pre-Workout Gold Edition, originally introduced a year and a half ago, around August of 2021. Since then, we hadn't seen the Gold Edition attachment used with any other product, but here in 2023, we are finally getting a follow-up with the testosterone booster Test Freak Gold Edition, offering quite a bit more than the already available Test Freak.
Pharmafreak didn't do a whole lot to separate its original Anabolic Freak Pre-Workout from Anabolic Freak Pre-Workout Gold Edition, combining the regular formula with coconut water for hydration and huperzine a for mental focus. While there wasn't a huge leap in the Gold Edition of Anabolic Freak Pre-Workout, by the sounds of things, that won't be the case for Test Freak Gold Edition, going off the description we have.
The upcoming spin-off of the testosterone-boosting Test Freak is said to be powered by some new ingredients not used in the regular Test Freak, it'll be something for use morning and night, and you'll be able to stack Test Freak Gold Edition with Test Freak. Basically, it doesn't sound like the Anabolic Freak Pre-Workout situation at all, and actually, be a premium test booster that works with Test Freak for even better results.
Pharmafreak isn't looking to launch Test Freak Gold Edition anytime soon, saying it'll be available sometime later this year, which has us thinking fans should probably expect to see it available closer to the second half of 2023.