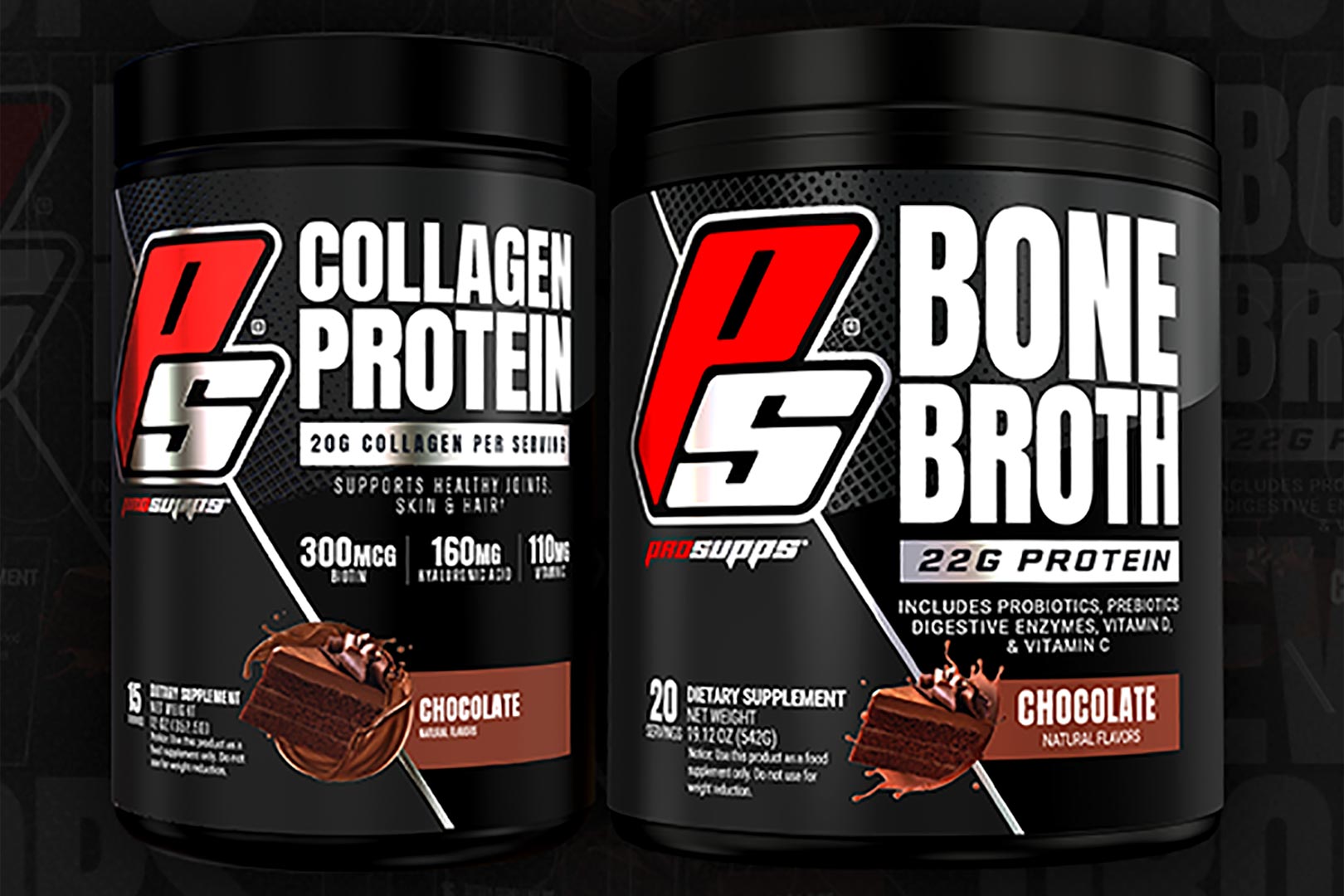 The legacy sports nutrition brand ProSupps has been featured a few times here at Stack3d over the last year or so; it was only a month ago we posted about the refreshed version of its original glucose disposal agent I-Load. The brand is back with news of two new protein products, although neither of them relies on your typical sources like whey isolate or pea protein, and they are Collagen Protein and Bone Broth Protein.
The names of the supplements say it all, as ProSupps' Collagen Protein is a protein powder relying on collagen as its only source of protein, and Bone Broth Protein is in the same boat, relying on its title ingredient of beef bone broth protein. Both products are rather lean with Collagen Protein packing 18g of protein alongside a gram of carbohydrates and no fat, while Bone Broth Protein has 22g of protein and zero carbs and fat.
There are a couple of additional ingredients to spice things up where ProSupps has added hyaluronic acid to Collagen Protein for joint and beauty benefits. Bone Broth Protein comes with its own individual bonuses where the source of protein is combined with prebiotic fiber, licorice extract, ginger root, an extensive enzyme blend to improve digestion, and the premium probiotic DE111 to support gut health.
Collagen Protein and Bone Broth Protein are nice additions to the competitors ProSupps already has in the protein powder category or even health and wellness, which these somewhat fall under. Both supplements are available for purchase directly from prosupps.com with Collagen Protein at $24.99 for a tub of 15 servings in four flavors, while Bone Broth Protein is $44.99 for 20 servings in Chocolate and Vanilla flavors.