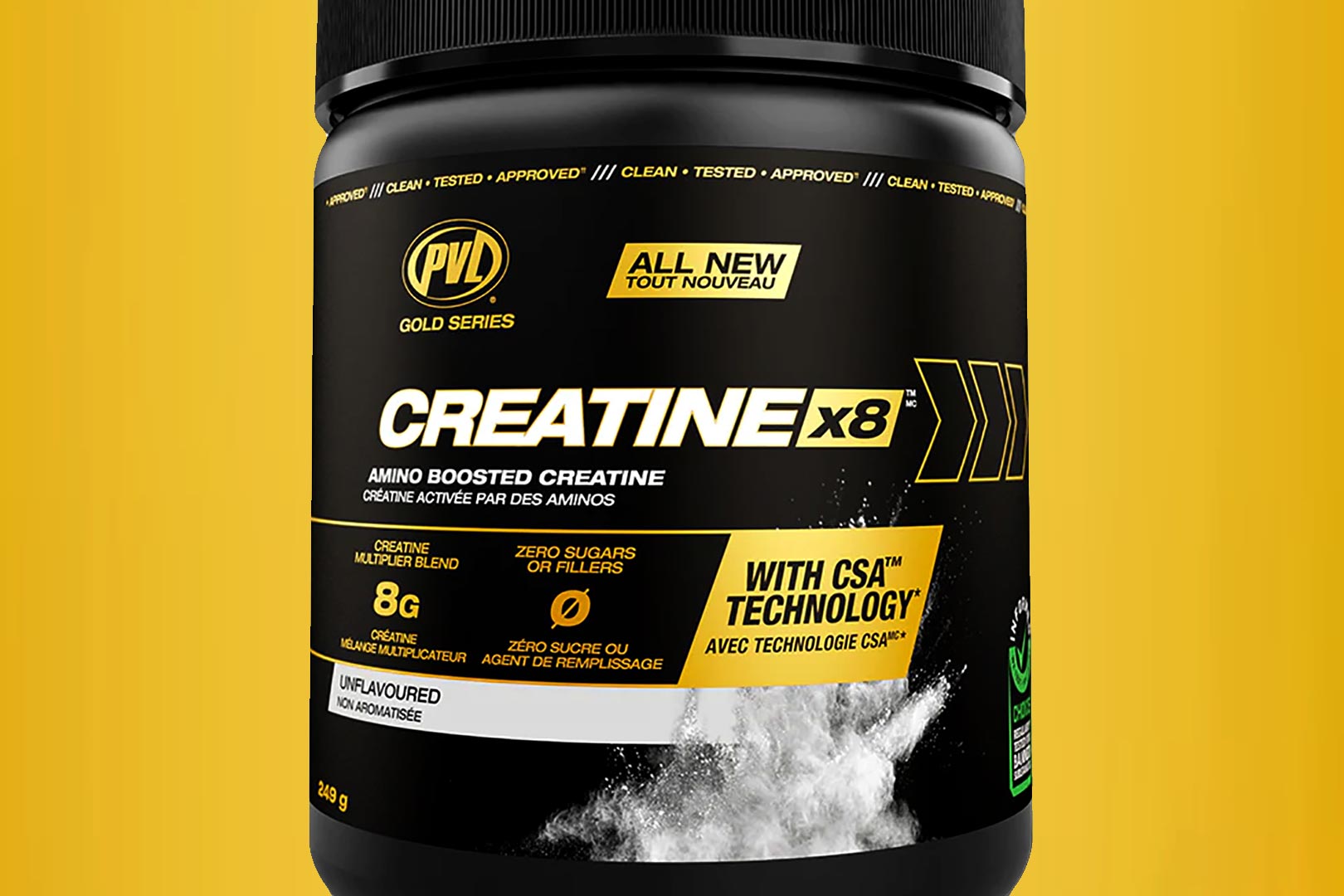 Canada's Pure Vita Labs, better known as PVL, has launched a more complex creatine supplement, separate from its standalone creatine monohydrate, 100% Pure Creatine. The product is Creatine X8, and it gets its name from the fact that it has 8g of actives a serving, made up of a variety of muscle-building ingredients. Creatine monohydrate is in there, like 100% Pure Creatine, but that is one of several main features.
Each serving of PVL's Creatine X8 comes with 4g of creatine monohydrate to support muscle strength and size, 1.35g of taurine, and a gram of the three all-important BCAAs at the traditional 2:1:1 ratio. The one last feature of the advanced creatine competitor is a combination of creatine synthesis amino acids at 1.65g of glycine, arginine, and methionine; all included to help boost your body's own ability to produce creatine.
PVL officially launched Creatine X8 last month into FDM and has followed that up this month with the availability of the premium creatine supplement through its own online store at pvl.com. Directly from the legacy sports nutrition brand, you can purchase the product at $29.99 (22.45 USD) in a tub of 30 unflavored servings, which is enough to supply you for a typical month when taking it as directed at once a day.