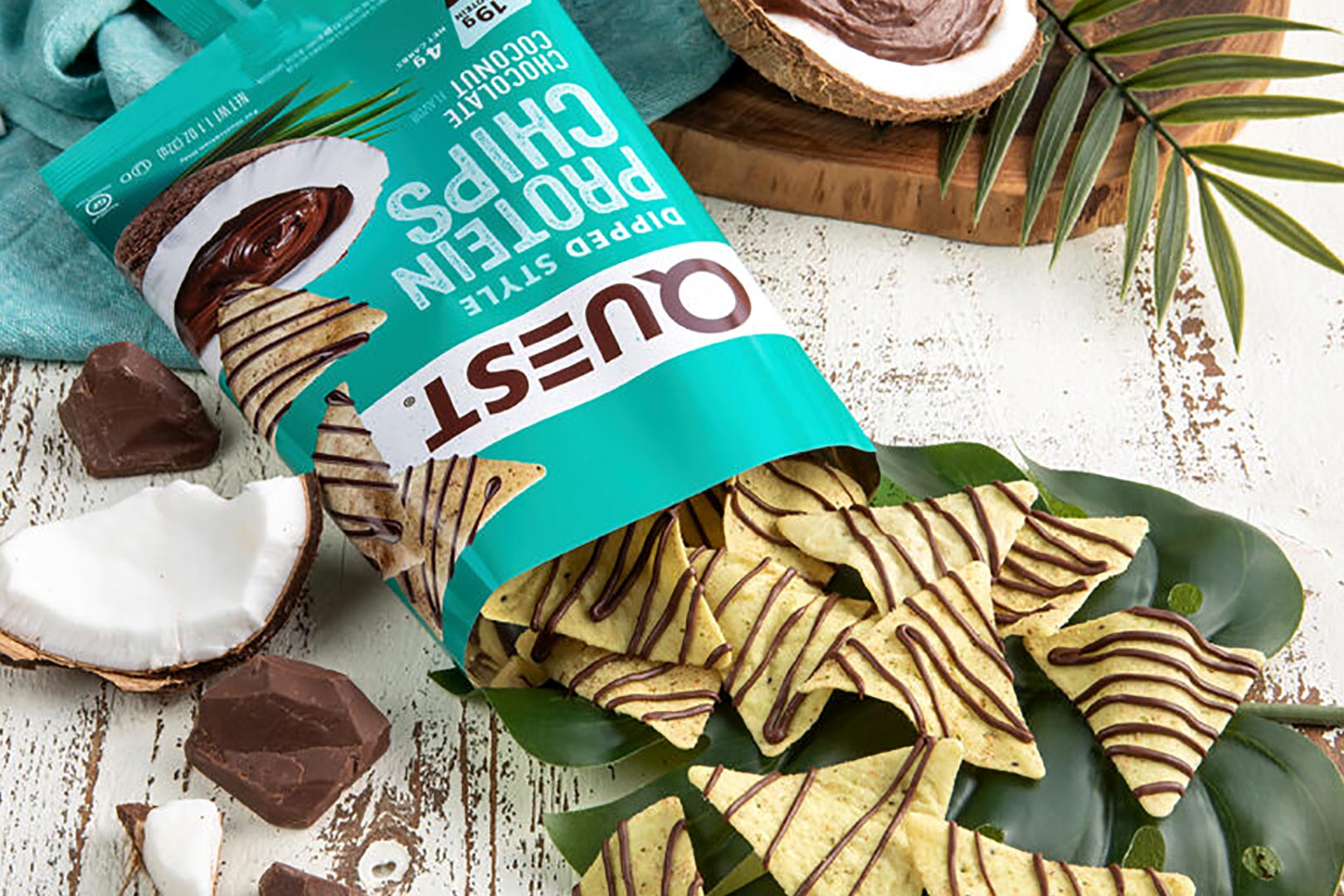 One of the earliest sports nutrition and functional food companies to really put some effort into April Fools' Day is Quest Nutrition. The oldest we remember from the creative company was its series of pizza flavors of the Quest Protein Bar, then we got things like the Quest Protein Donut Shop, and last year was Quest Protein Kombucha. This year the brand continues the tradition with another April Fools' innovation.
Quest Nutrition's prank for 2023 is a product that combines its crispy and crunchy, protein-packed Protein Chips and the approach it takes with the family of dipped flavors available for its signature Quest Bar such as the recent Dipped Cookies and Cream. The brand has combined those two for its Dipped Style Protein Chips, which are high-protein coconut chips with lines of deliciously sweet milk chocolate across each piece.
Dipped Style Protein Chips have 19g of protein a bag, and despite the mouthwatering taste, Quest Nutrition has still kept the net carbohydrates nice and low at 4g. Again, this whole thing is a prank, as the brand confirms that is the case on the page dedicated to the chocolate-covered protein chips on its website, but clearly and as always, Quest has put in a fair amount of effort and made the intriguing snack convincing.