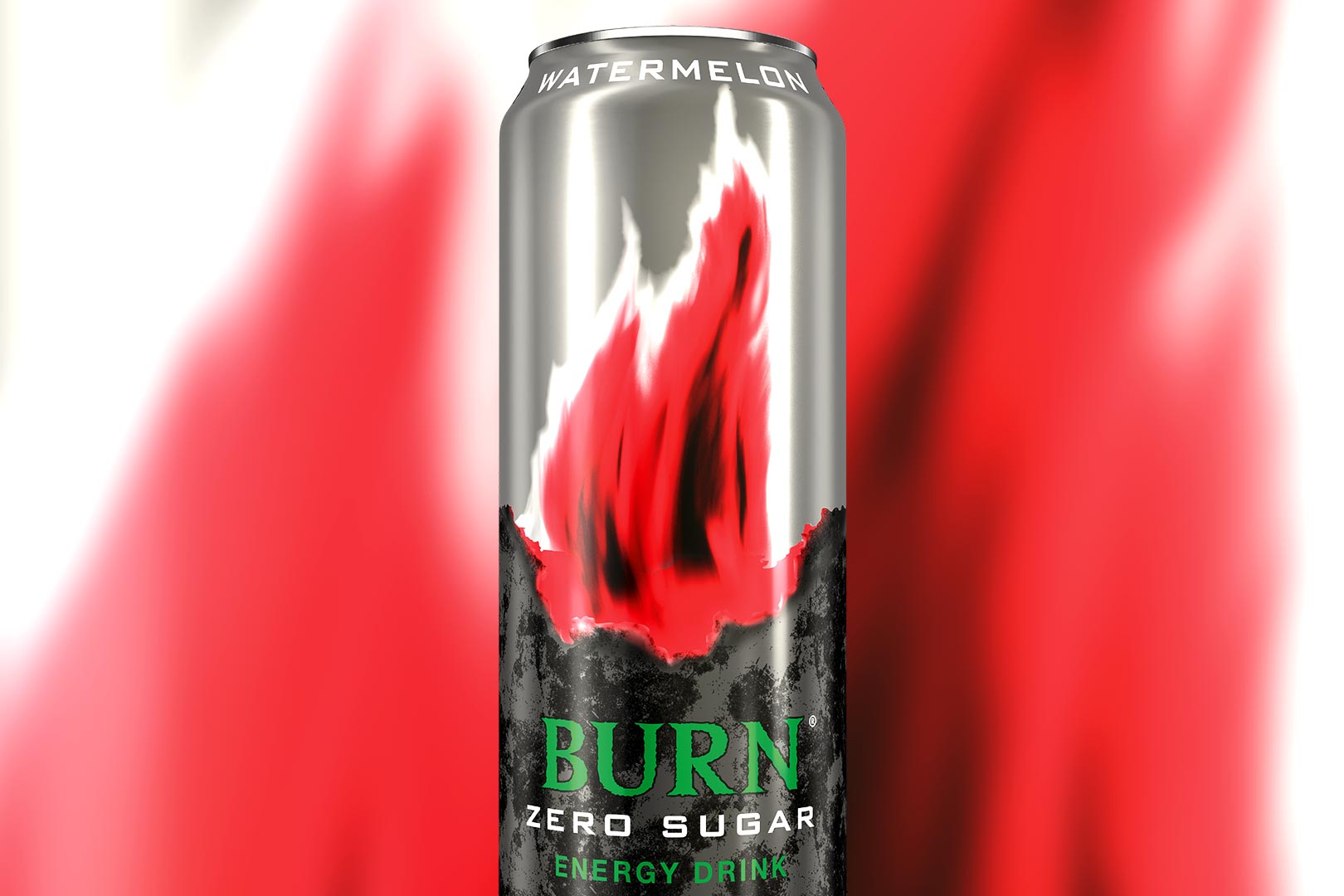 Burn is an energy drink available throughout Europe, featuring a relatively typical energizing beverage formula with taurine, B vitamins, inositol, and, of course, a nice hit of caffeine for anytime energy. Like most competitors in the fast-growing space, Burn does have a strong selection of flavors to choose from with the likes of Passion Punch, Sour Twist, Apple Kiwi, your more classic options in Lemon Ice and Cherry, and Original.
For 2023, fans and followers of the Burn energy drink are getting another taste to choose from after adding two flavors to its menu around this time last year in a traditional Fruit Punch, and the intriguing and eye-catching Gold Spark. This time around, we do have just one flavor extension for the canned energy product in Watermelon, and for those that prefer low to no calories, it comes in the brand's cleaner, zero sugar variant.
The sweet and refreshing Watermelon Burn energy drink does indeed have no sugar and an impressively low 1.9g of carbohydrates, giving the product a calorie count of only six. The newest flavor of Burn is already rolling out to stores and stockists in the region, and from what we can tell, it is a permanent option, so it is something you can keep going back to.