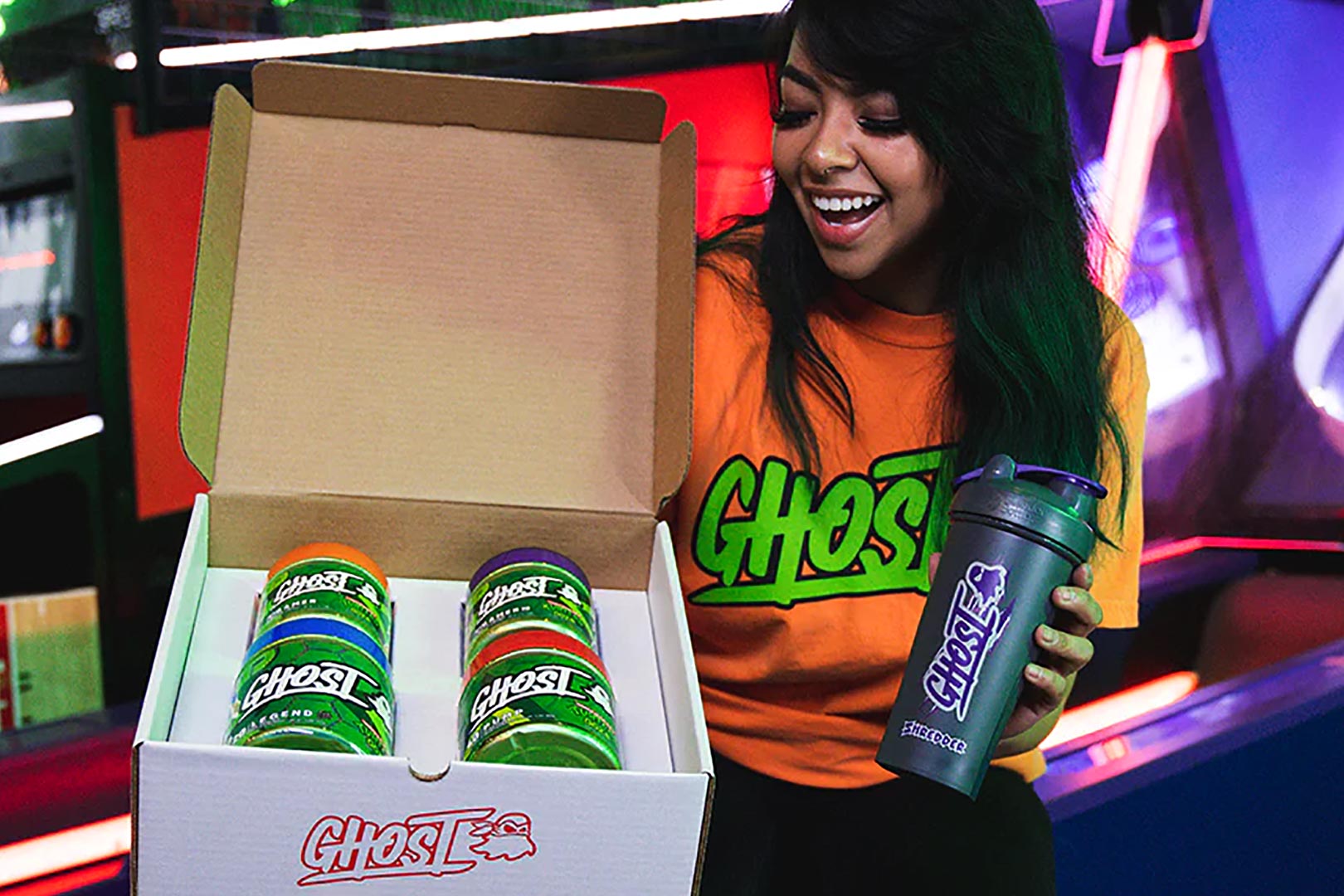 Right on queue as promised, Ghost launched the second iteration of its partnership with the Teenage Mutant Ninja Turtles yesterday, involving a different pre-workout compared to the original collaboration and consisting of an extra product. The first TMNT Collection was made up of a delicious limited edition taste called Ooze for Ghost Legend, Ghost Pump, Ghost Gamer, and Ghost Gamer Non-Stim, almost all of which have returned for V2.
Ghost's second Teenage Mutant Ninja Turtles Series is the same enjoyable Ooze flavor for all of those supplements mentioned, except instead of Ghost Legend, it's the more intense, higher caffeine Legend All-Out. As mentioned, a fifth product is in the mix this time as well, and it features a completely new blackberry lemonade taste named after the Turtles' nemesis in Shredder, and that comes in the fat burner Ghost Burn Black.
You can now purchase any of the supplements from Ghost and the Teenage Mutant Ninja Turtles V2 collection, through ghostlifstyle.com, with each item at its usual price. You have the powerhouse Ghost Pump, Ghost Gamer, and Ghost Gamer Non-Stim at $39.99 each, Shredder's Ghost Burn Black at $49.99, and the premium Ghost Legend All-Out at $54.99, and like last year, there is the Pizza Box bundle that has all of the Ooze-flavored supplements — excluding Shredder — at a discount price of $174.99.