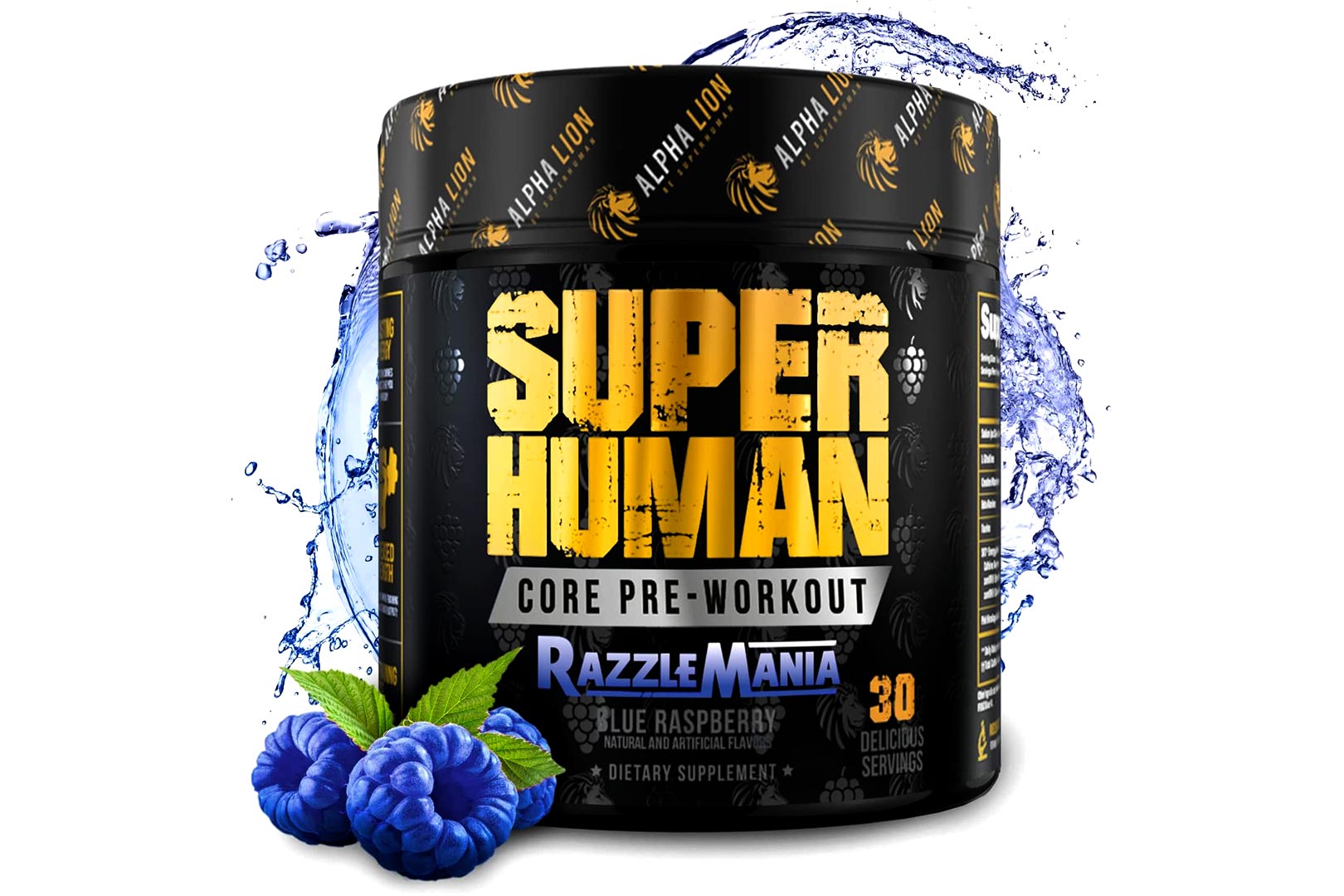 Alpha Lion already has many different types of pre-workouts under its long-running name Superhuman, some offering experiences of varying levels and others blending categories together. There are things like Superhuman Pre, Superhuman Sport built for performance, the hybrid weight loss infused Superhuman Burn, the stimulant-free pump powering Superhuman Pump, and the brand's premium entry, Superhuman Supreme.
To further expand its presence in the highly-competitive and ever-evolving pre-workout landscape, Alpha Lion has gone in a similar direction to the likes of C4 Sport, Raw Nutrition's Essential Pre-Workout, and Pre-Kaged Sport with Superhuman Core. The newest Superhuman supplement from the brand is a more mainstream, cost-effective solution. It's listed on Amazon at a price of $16.99, which is well below any of Alpha Lion's other pre-workouts between $49.99 to $59.99.
Superhuman Core is a relatively simple and straightforward pre-workout that relies on five tried and true, traditional ingredients at respectable dosages in a two-scoop maximum serving. For pumps, the supplement packs 6g of pure citrulline, 5g of creatine monohydrate for strength and power, 3.2g of beta-alanine to improve performance, a gram of taurine, and lastly, a blend of regular and extended-release caffeine combined for 335mg.
It is worth noting that the dosages highlighted are in the two-scoop serving of Alpha Lion's Superhuman Core, with a total of 30 regular servings per tub. That means if you throw down the double for your workout to support energy, pumps, performance, and power, you'll only get 15 servings out of the pre-workout. Compared to the brand's more premium products, they all have 21 maximum servings, which is about 28% more than Superhuman Core.
Amazon is already listing Alpha Lion's Superhuman Core pre-workout, and as mentioned, it currently has an incredibly impressive price tag of $16.99. We say impressive because of what you get for that amount, as anyone on a budget that doesn't want to go to the heights of $40 or more won't find many competitors under $20. Superhuman Core looks as though it'll be available shortly through Amazon in at least one flavor with Razzle Mania Blue Raspberry.