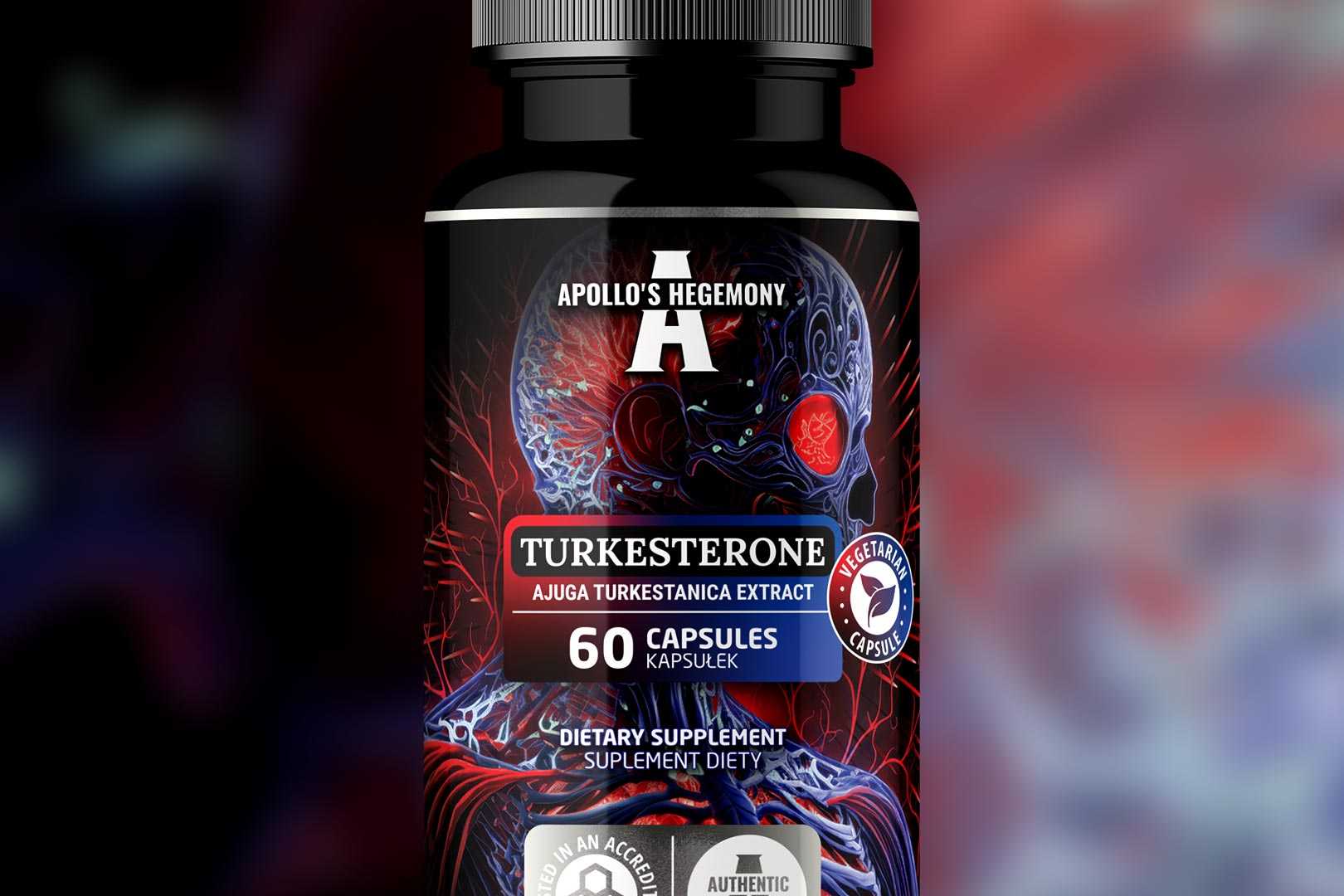 Apollos Hegemony in Poland has pumped out many specialist supplements over the years, most of them keeping the brand in the familiar sports nutrition category, although several others do push it out into other lifestyles and needs. There are very few companies out there that can rival the size of its catalog, and it continues to grow, where every now and then, Apollos drops a whole bunch of simple and complex products.
One of the latest launches from Apollos Hegemony is the ingredient-named Turkesterone, a continuation of the turkesterone trend, and the compound in the name is the only feature of the supplement. The simply-named Turkesterone comes with the usual 500mg of the turkesterone source, ajuga turkestanica, standardized to the usual 10%. That is what you get in every capsule of the product, with 60 capsules in a full-size bottle.
Apollos Hegemony's Turkesterone is similar to what most other brands with turkesterone supplements have done, giving you enough in every bottle to take a gram of ajuga turkestanica a day and get you through a 30-day month. The muscle-building product will be available for purchasing shortly through the brand's website at apollos-hegemony.com, which is worth checking out to see just how extensive its catalog genuinely is.