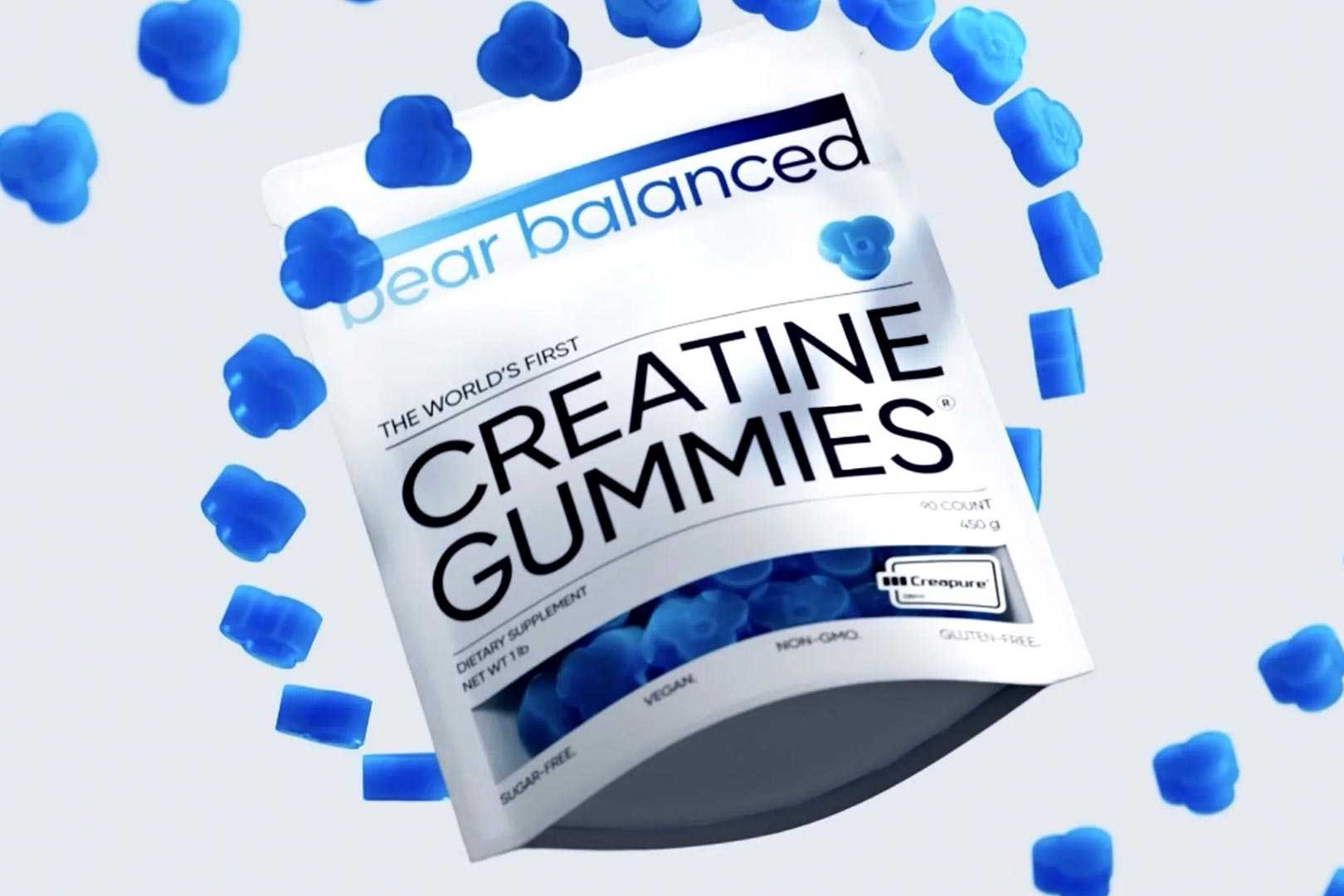 Gummies have become a prevalent format for sports nutrition and active lifestyle supplements recently, although there are some brands that were ahead of the curve and have already built themselves around gummies. One of those early adopters is Bear Balanced, which has been around for about three years and was the first to ever put creatine into a gummy, and its signature product doesn't use standard creatine monohydrate.
The Bear Balanced flagship sports nutrition supplement is the self-explanatory world's first Creatine Gummies. Every tasty and sugar-free gummy has a gram of premium Creapure creatine monohydrate to support performance, brain function, and more. There are 90 gummies in every bag of the product, so while a single piece has a gram of Creapure, you can bump that up to your preferred amount, whether that be three for 3g or five gummies for 5g.
The brand recently reformulated its world's first Creatine Gummies, still keeping it as a creatine-powered gummy supplement but adding a few other components for benefits beyond the traditional highlights of Creapure creatine monohydrate. Also included in a three-gummy serving of the product is 50mg of theanine for memory and muscle function, 50mg of tyrosine for focus and mood, vitamin B12, and 50mcg of huperzine A.
The tweaks take Bear Balanced's already innovative world's first creatine gummy and elevate it into a more comprehensive product, again, offering beyond than the usual benefits of Creapure creatine monohydrate. You can get a closer look at and purchase the brand's Creatine Gummies straight from its website in bags of 90 pieces. For those that want more than a single bag, there are some discount bulk buys with 10% off two and 15% off three or more.