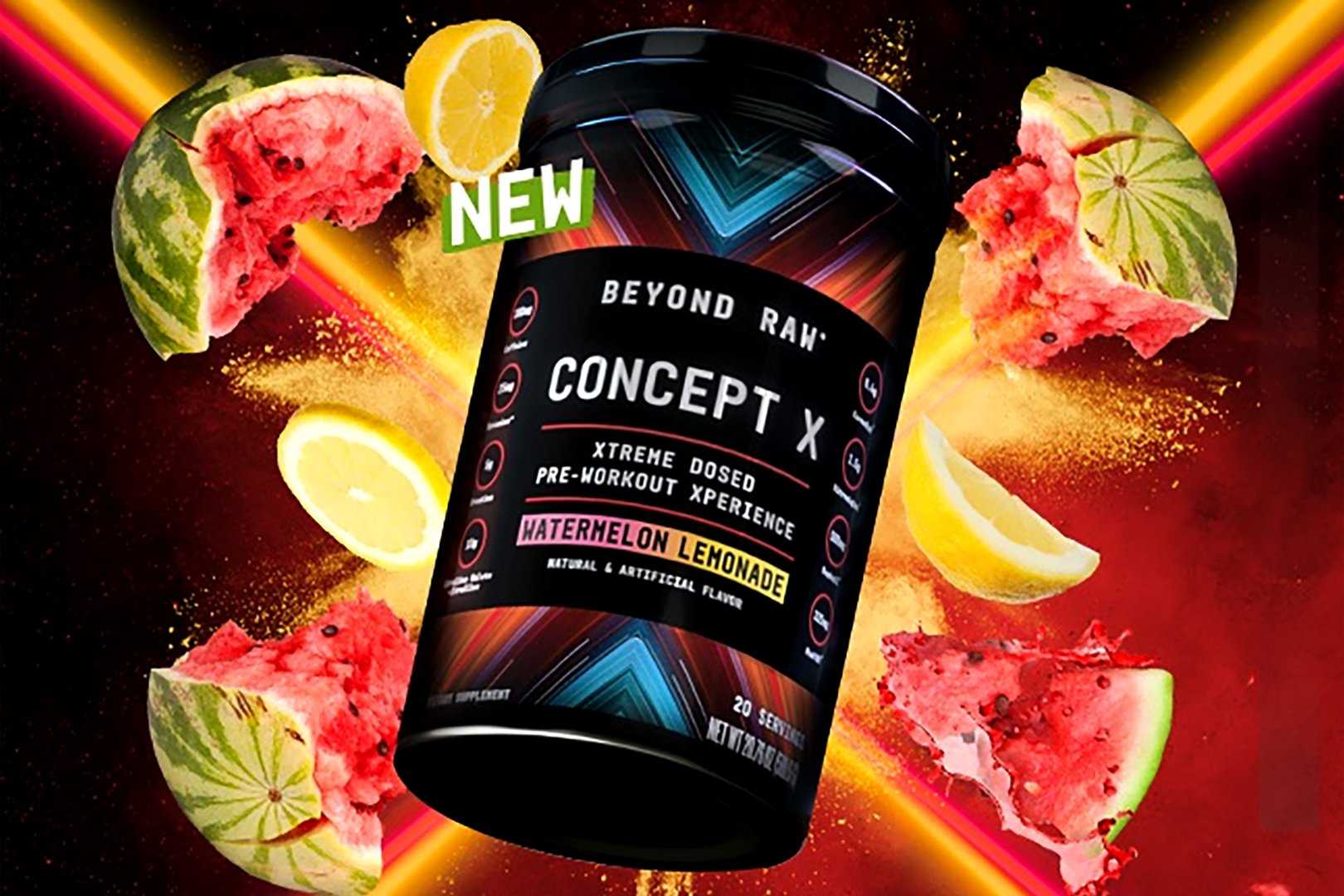 Many supplement companies have taken on the trend of premium pre-workouts, many of them entering the fray throughout 2022, including the reputable GNC-exclusive brand Beyond Raw. The supplement it rolled out last year was Concept X, the brand's most advanced pre-workout to date for energy, focus, performance, pumps, and recovery, and it hit the market in three flavors, with Sweet & Tart, Gummy Worm, and Orange Mango.
This month, roughly a year after we were introduced to Beyond Raw's packed-out Concept X pre-workout, we've finally got another flavor to choose from, taking its menu to a total of four. While Sweet & Tart and Gummy Worm are your more sweet candy-type tastes, the supplement's first flavor extension since its debut is more like the classic Orange Mango in a refreshing, two-part, fruity recipe with Watermelon Lemonade.
Beyond Raw's Watermelon Lemonade Concept X pre-workout is available for purchase from GNC's online store at the supplement's ongoing price of $64.99 for a tub of 20 maximum servings. Until the end of the month, the retailer has a buy-two-get-one sale, and it does involve Concept X, bringing the cost per tub of the product working out to $43.32, although it does, of course, require you to commit to three tubs, not one.