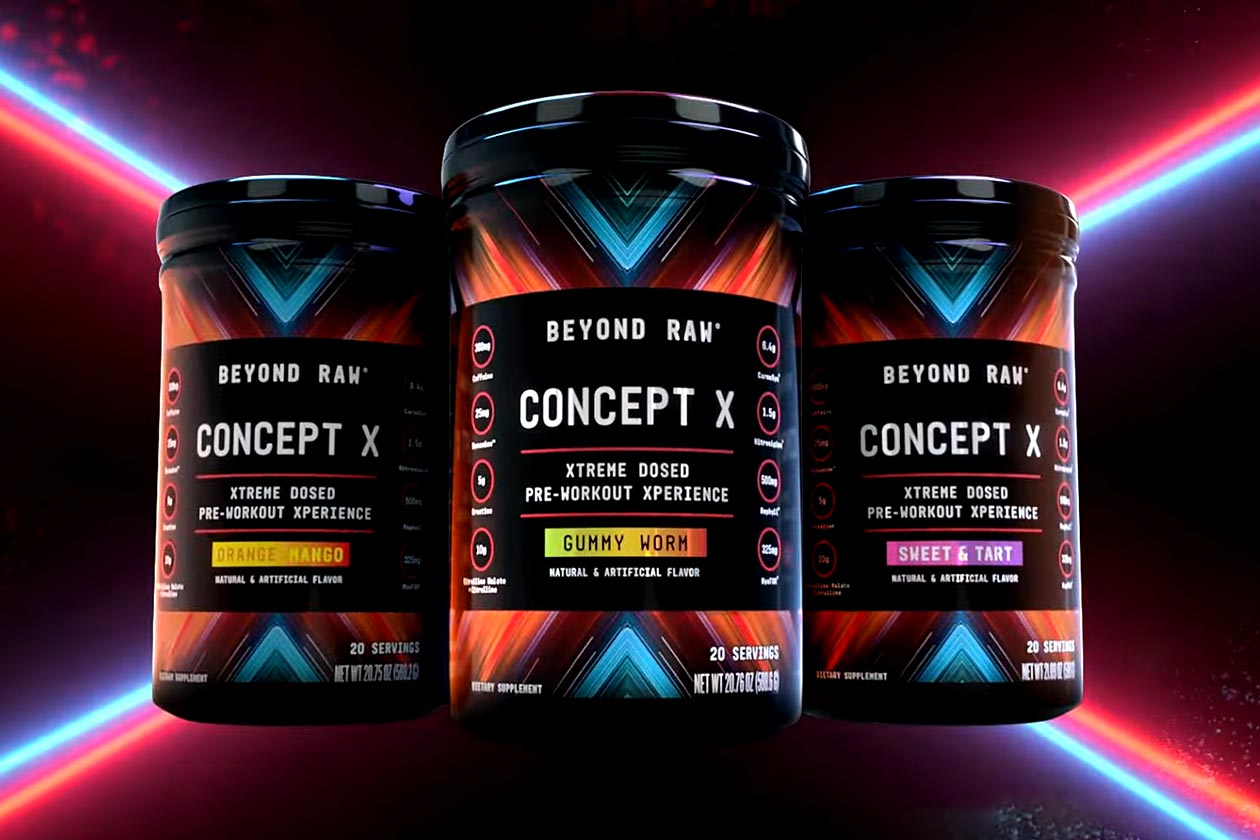 Premium pre-workouts have become something of a trend, where supplement companies are coming out with more advanced, comprehensive, and loaded pre-workouts to go alongside their general offerings. Cellucor did it in C4 Dynasty, Jym most recently with Pre Jym X, RYSE with its powerhouse Godzilla Pre-Workout, and now the GNC-exclusive brand Beyond Raw has jumped in.
Concept X is an absolutely packed-out supplement, and it is Beyond Raw's most premium pre-workout to date, sitting above its original Lit, Lit AF, and the beverage Lit On-The-Go. The brand has squeezed 16 ingredients into Concept X, combining for a total of almost 25g of actives, with many of those being premium branded ingredients for a comprehensive pre-workout experience.
Concept X formula
Beyond Raw has formulated Concept X to deliver all of the usual core pre-workout benefits and more, with components to support energy, focus, pumps, performance, strength, and power. Some of its highlights include 5g of tried and true creatine monohydrate for strength, a huge 6.4g of reliable CarnoSyn beta-alanine for performance and endurance, a solid 1.5g of Nitrosigine to drive pumps, and a citrulline blend of 8g of citrulline malate and 2g pure citrulline.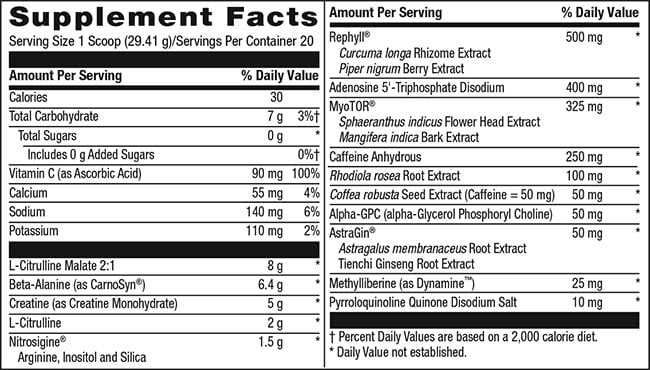 The list of standout ingredients and dosages in Beyond Raw's Concept X does not end there with many other premium inclusions such as 325mg of the clinically proven strength supporting MyoTOR and half a gram of the Rephyll blend shown to help recovery and reduce muscle soreness. The product does also feature a few energy and focus compounds with Dynamine, alpha-GPC, rhodiola, and 300mg of caffeine from caffeine anhydrous and targeted release Xtenergy.
Concept X is undoubtedly a loaded premium pre-workout, with a lot of attention and ingredients on supporting strength, power, and performance. Again, there are at least a few ingredients to support all of the pre-workout benefits we've come to know and enjoy, with the combination truly looking like a well-rounded experience that should have no problem elevating your workout.
Where to buy Concept X
Beyond Raw's Concept X is now available at GNC, although it is exclusive to GNC Pro members until the 18th of this month, so if you wait a bit, you will be able to get your hands on the promising pre-workout without signing up. There are three flavors to choose from in Sweet & Tart, Gummy Worm, and Orange Mango, and you get a full 20 servings per tub at a reasonable price of $64.99.