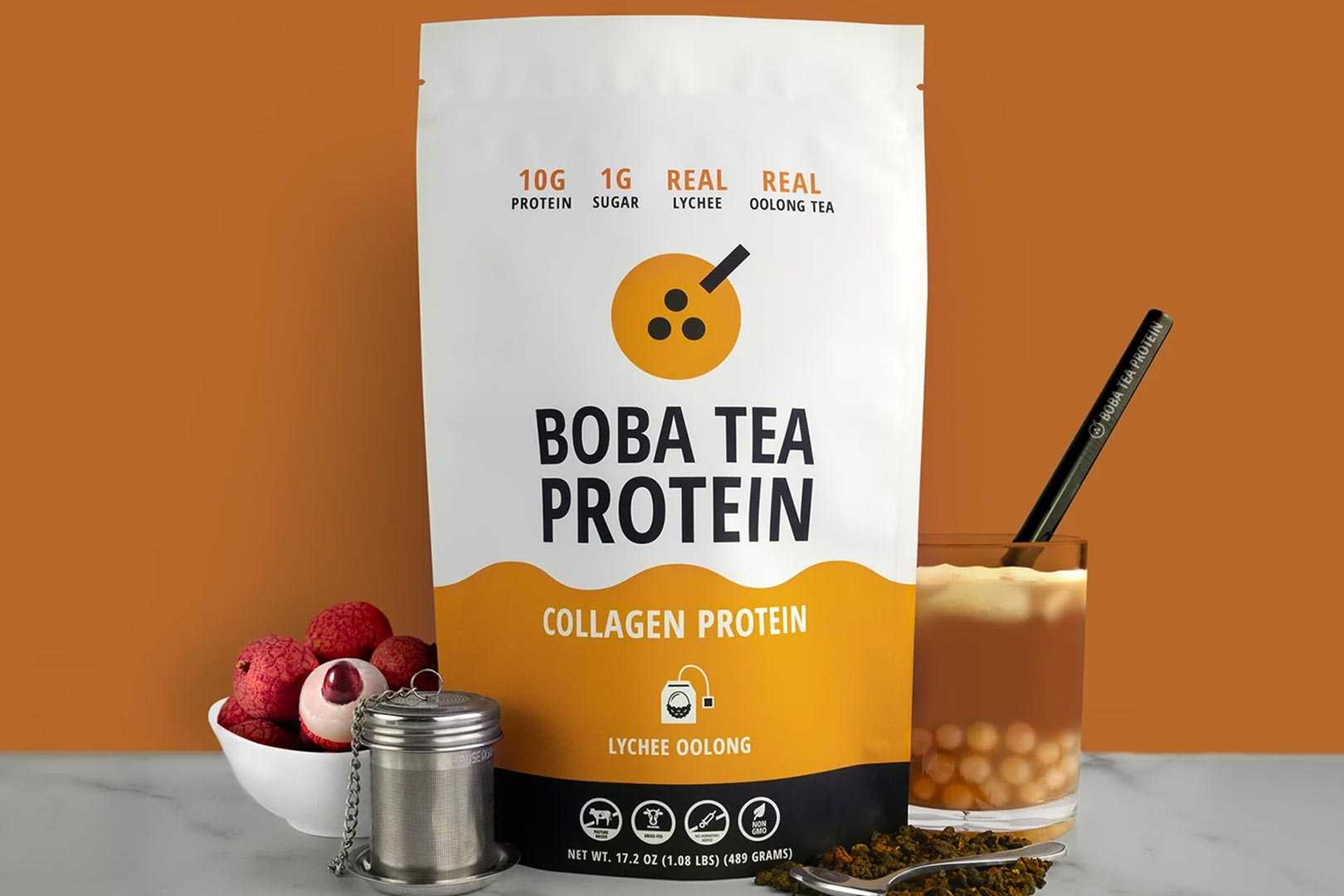 Because of the theme and approach it takes to its entire brand and the few supplements it has available, it's always incredibly interesting when Boba Tea Protein introduces a new product. The flavors it puts together are, more often than not, industry-first creations, with unique options like Honey Dew Milk Tea and Matcha Latte for its signature protein powder and the very recent and fast-selling Strawberry Soju High-Stim Pre-Workout.
Boba Tea Protein has announced something completely new this week, and it is going to be available in just a few days, this coming Saturday, not giving fans much time to prepare. The upcoming supplement is a collagen-based protein powder, separate from its flagship grass-fed whey isolate competitor, relying entirely on grass-fed hydrolyzed collagen to provide 10g of protein per serving, and all of the beauty and joint benefits of collagen.
Collagen Protein from Boba Tea Protein is also made with lychee fruit and oolong tea powder, as it is launching in a Lychee Oolong flavor, and those ingredients do add to the other numbers in the supplement's nutrition profile with 4.5g of carbohydrates, a gram of that sugar, and a total of 60 calories. Once again, the collagen powered-product is going live this coming Saturday through the brand's online store at precisely 1PM Eastern Time.
If you are at all interested in getting your hands on Boba Tea Protein's Collagen Protein, you will want to be on its website, bobateaprotein.com, the second the supplement is said to be online. The brand has an incredibly impressive and loyal fan base, and is notorious for selling out extremely fast, and with Collagen Protein being a completely new product and coming in a completely new Lychee Oolong flavor, there is a chance it won't last long.