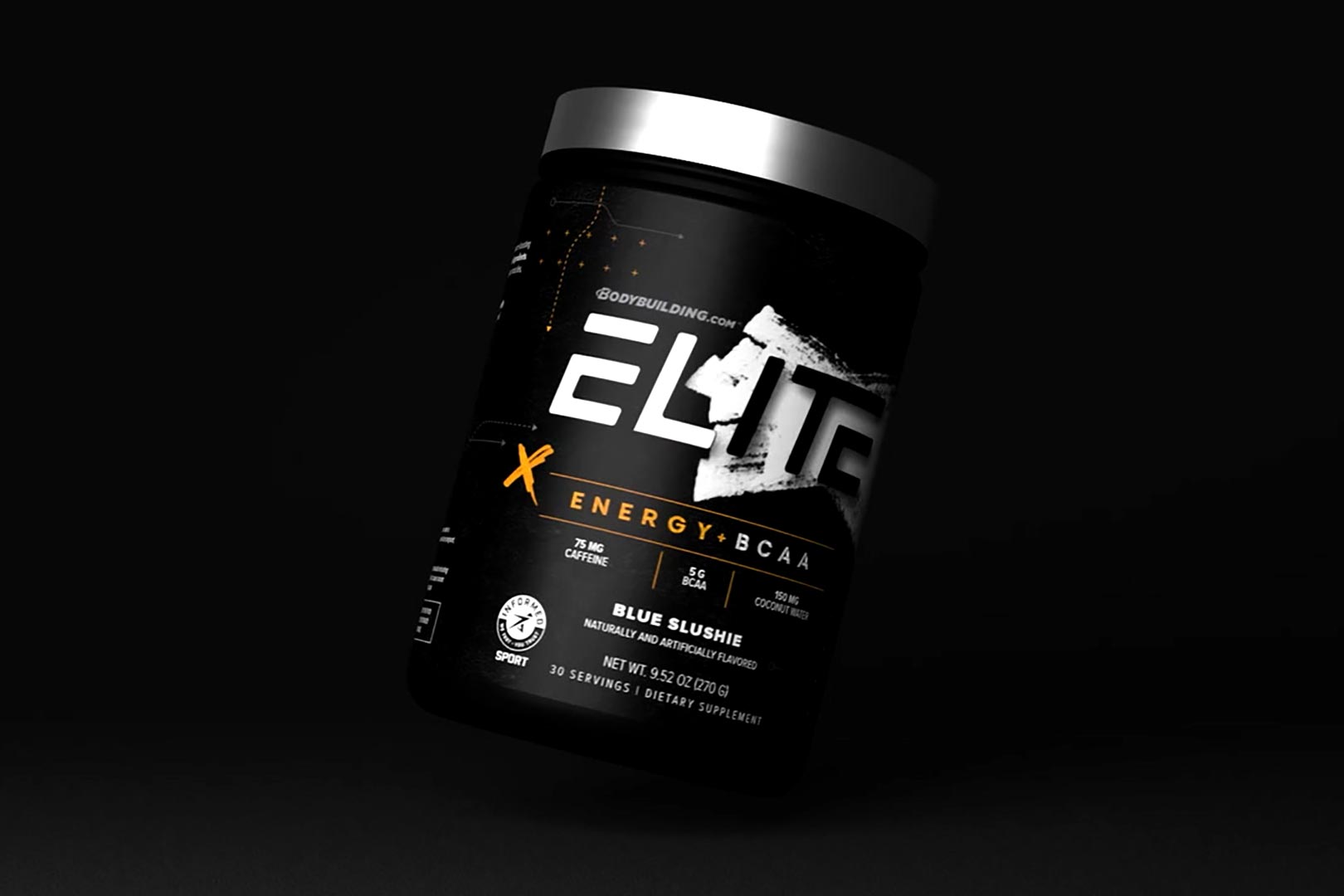 Another advanced Elite Series supplement from online retail giant Bodybuilding.com has come to market, after the brand introduced the collection with the comprehensive and well-dosed Stim Free Ultimate Pre. Bodybuilding.com followed that up with the muscle-building amino Power+BCAA and the more comprehensive Ultimate Pre, and this month there is another joining the family in the hybrid amino Energy+BCAA.
Bodybuilding.com's Elite Series Energy+BCAA does have some ingredients in common with the similarly named Power+BCAA in that they both feature 5g of BCAAs at the usual 2:1:1 ratio and 150mg of coconut water. Where they separate is the retailer has swapped all of the performance components in Power+BCAA, such as high-quality CarnoSyn and CON-CRET, for energy and mental focus enhancers.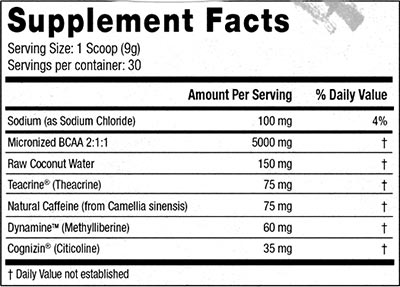 Going alongside the BCAAs and coconut water in Bodybuilding.com's Energy+BCAA is the stimulating and complementing pair of Dynamine and TeaCrine, dosed at 60mg and 75mg, respectively. There is also a low dose of premium Cognizin citicoline and a small but noticeable amount of energizing caffeine by way of 75mg of natural caffeine from green tea.
While the Elite Series Energy+BCAA has a different purpose than Power+BCAA — the former for energy, focus, and recovery and the latter for energy, power, and performance — their price is exactly the same. Directly from Bodybuilding.com, at, of course, bodybuilding.com, you can get your hands on Energy+BCAA in a tub of 30 servings for $34.99, in the same flavors as Power+BCAA with Blue Slushie and Sour Watermelon.