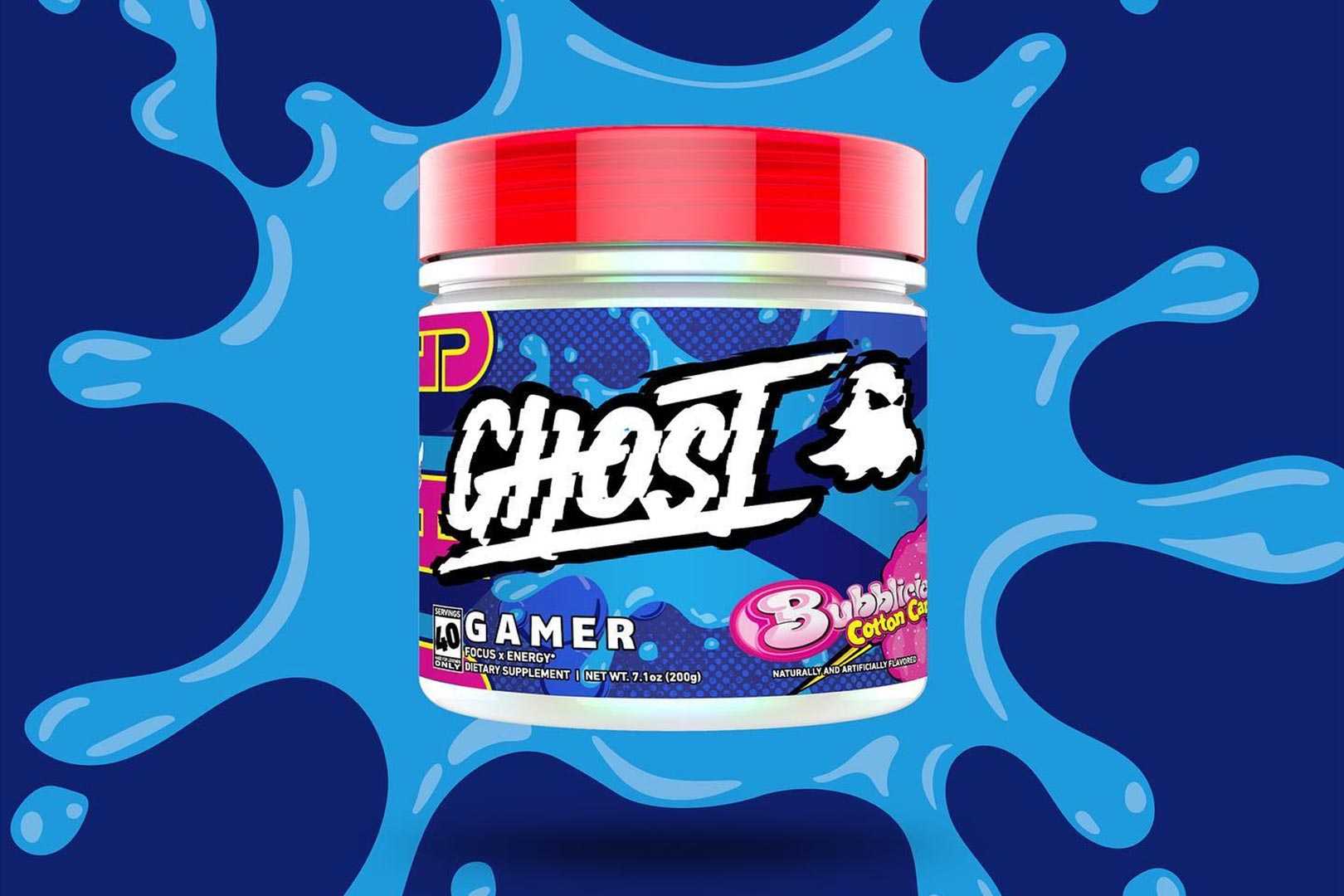 Ghost made a mountain of noise a few weeks ago when it announced the coming of its second authentic Bubblicious flavor collaboration for its highly successful energy drink Ghost Energy. For those that missed it, the taste the original lifestyle supplement company unveiled was Bubblicious Cotton Candy, and it is delicious. That flavor was actually made available first last year but for the pre-workout Ghost Legend, not Ghost Energy.
Following the reveal of Bubblicious Cotton Candy Ghost Energy, the brand has revealed that was only the beginning, as it has a whole lot more Bubblicious up its sleeve. Ghost is also launching that same Bubblicious Cotton Candy flavor for its energy and focus supplement Ghost Gamer. Also returning to the lineup are past Bubblicious drops in Bubblicious Strawberry Splash for Ghost Energy and the potent Ghost Legend All-Out.
All of Ghost's authentic Bubblicious action appears to be going down on the first day of next month, which is exactly one week from today, on Thursday of next week. It's certainly a massive collection, with four products — Bubblicious Cotton Candy Gamer and Energy, and Bubblicious Strawberry Splash Legend All-Out and Energy — making the brand's ongoing coupon code "LEGEND" for 20% off all the more important to remember.